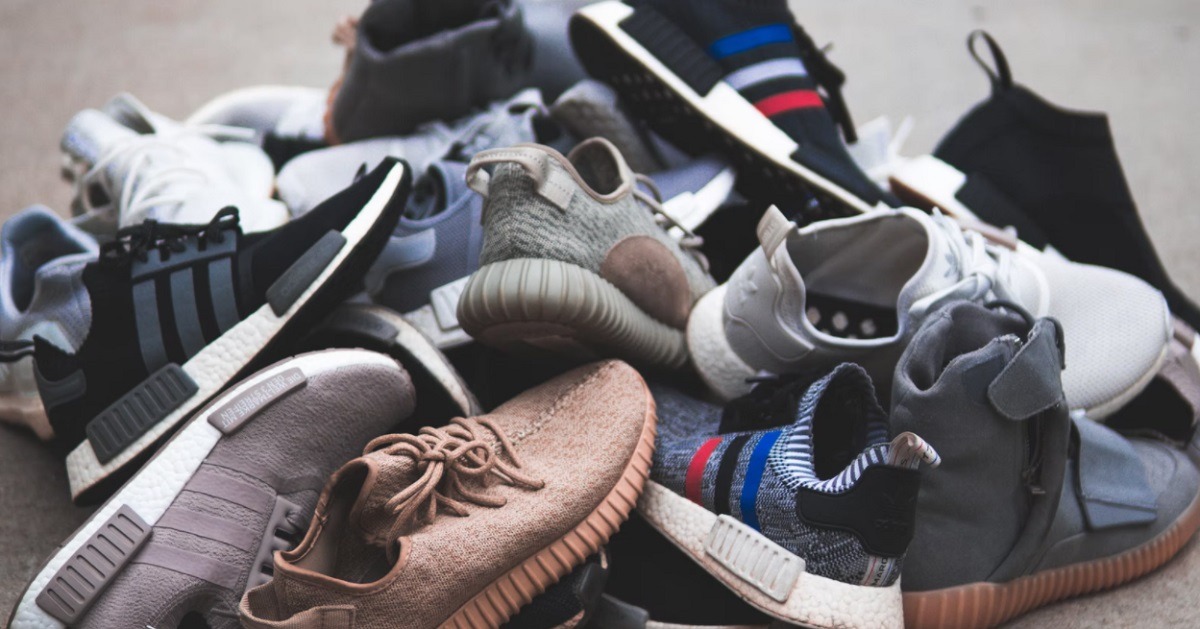 Kanye West is always bringing new vibes to the sneaker world, with designs that sometimes have to grow on you. Every now and then he comes with a sneaker design that throws many people off, leaving them confused as to what the thought process behind its design was. Those rare misses often times leads to social media roast sessions of Kanye West's sneakers.
Do Kanye West's New Yeezy Look Like Banana Peels?
Kanye West released the Yeezy Knit RNR "Sulfur" on September 23. They are a knit shoes that engulf your entire foot with no shoelaces. They kind of resemble water shoes in terms of the fit. What stands out most about them is the shape, along with the bright yellow color. To some people Kanye West's new Yeezys looked like banana peels, because of those two aspects.
Take a look at some reactions to the Yeezy Knit RNR "Sulfur" sneaker.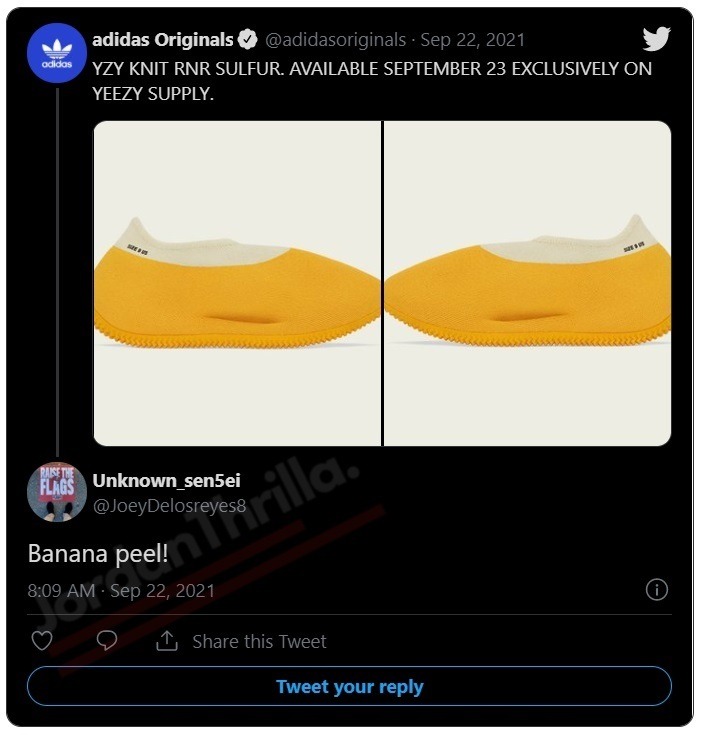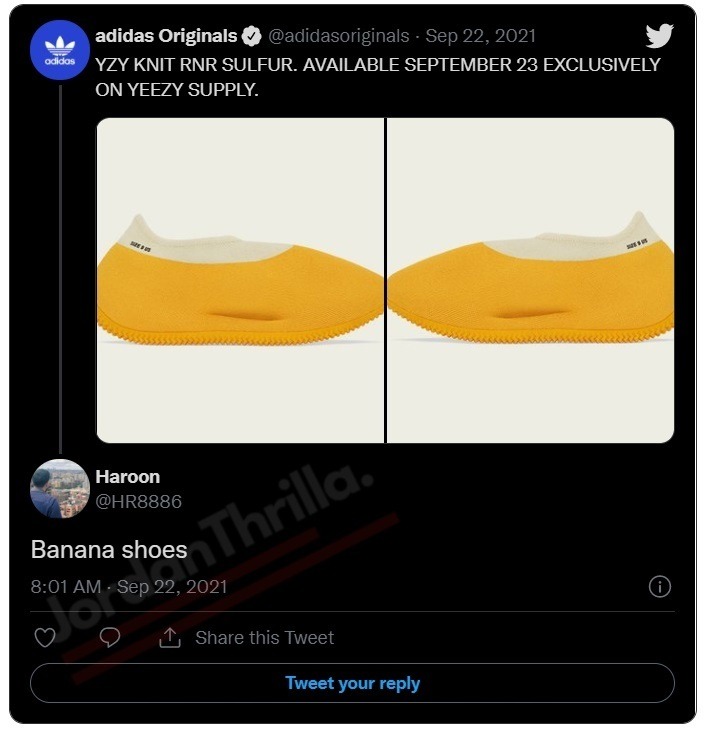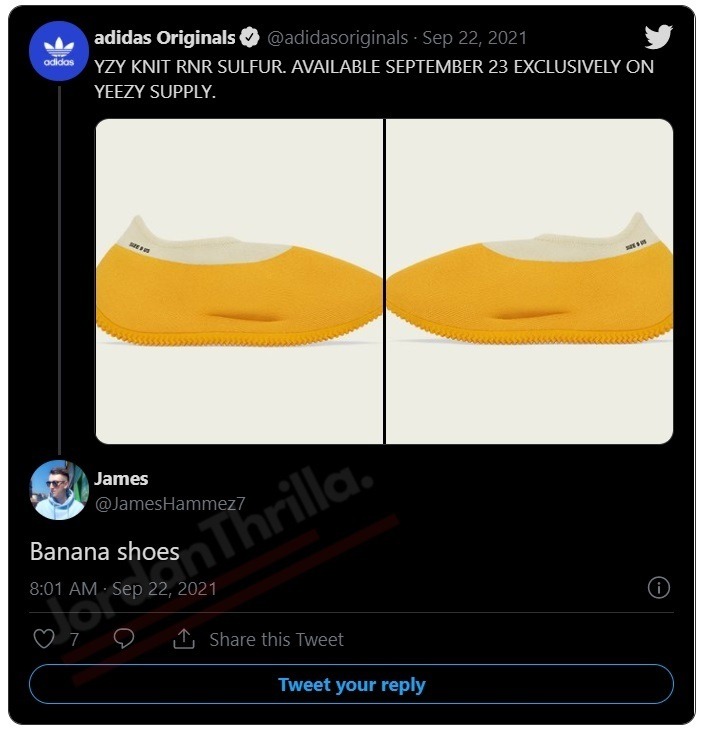 A lot of people are calling the new Knit RNR "Sulfur" Yeezy sneakers banana peels, but the most accurate comparison is painting shoes.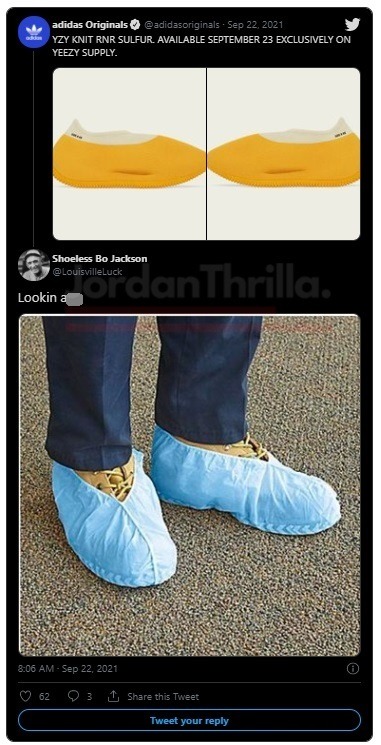 Although Kanye West sometimes releases sneakers that people clown, they still end up being sold out first day, so he's doing something right. Call his shoes what you want, but one thing everyone can agree on is that Yeezys never fail in terms of comfort. Quite possibly the most comfortable brand of sneakers ever.
Author: JordanThrilla Staff