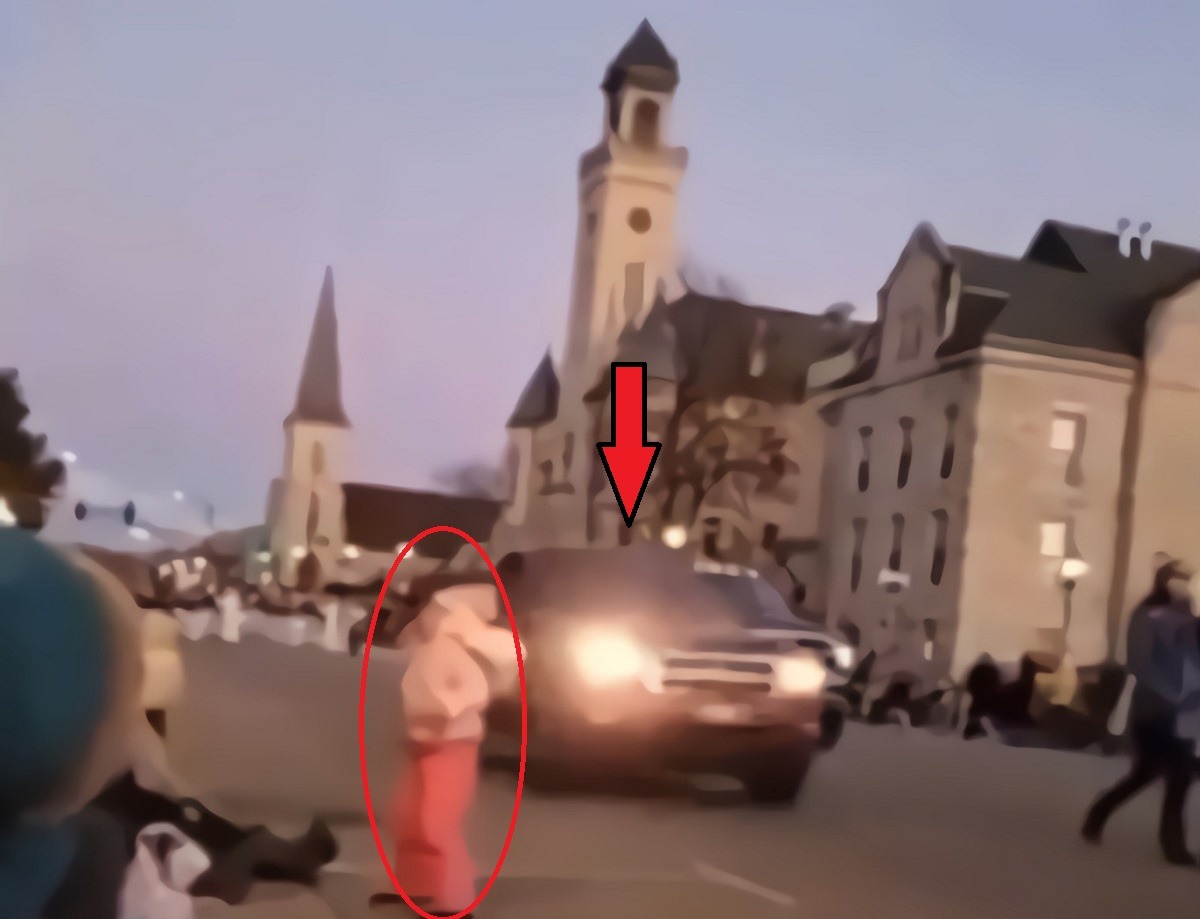 A tragic situation is developing in Waukesha Wisconsin. According to police reports during a parade in Waukesha a Red SUV ran over people in the crowd causing many possible fatalities, and severe injuries. Police reports state the Red SUV hit 23 people at Waukesha Parade, which includes 11 adults and 12 kids. They have been transported to Six hospitals in the area.
Reports state that a Waukesha fire unit on hand got calls on the radio about the incident, and activated mass casualty protocol. One video shows how close a small child wearing a pink outfit came to being one of the Red SUV's victims.
Video Shows Speeding Red SUV Almost Hitting Child Wearing Pink at Waukesha Parade Before Running Over 23 People
The scary video shows the moment the Red SUV speeds through the parade in Waukesha. In the footage you can see the Red SUV almost hits a kid wearing a pink outfit at the Waukesha Parade, but barely misses. On social media the lucky child has been dubbed the "Kid in Pink".
Knowing that the Red SUV runs over 12 kids right after this moment makes you realize how close this child came to being a victim. Truly a blessing they were unharmed.
At the moment there is a shelter in place alert meant to keep people from going towards the downtown Waukesha area, but the situation is said to be under control.
Some reports state Police are investigating to see if this was a solo incident, or if multiple people were behind the vehicle attack.
The driver of the Red SUV is reportedly in custody. Story is still developing.
Authors: JordanThrilla Staff