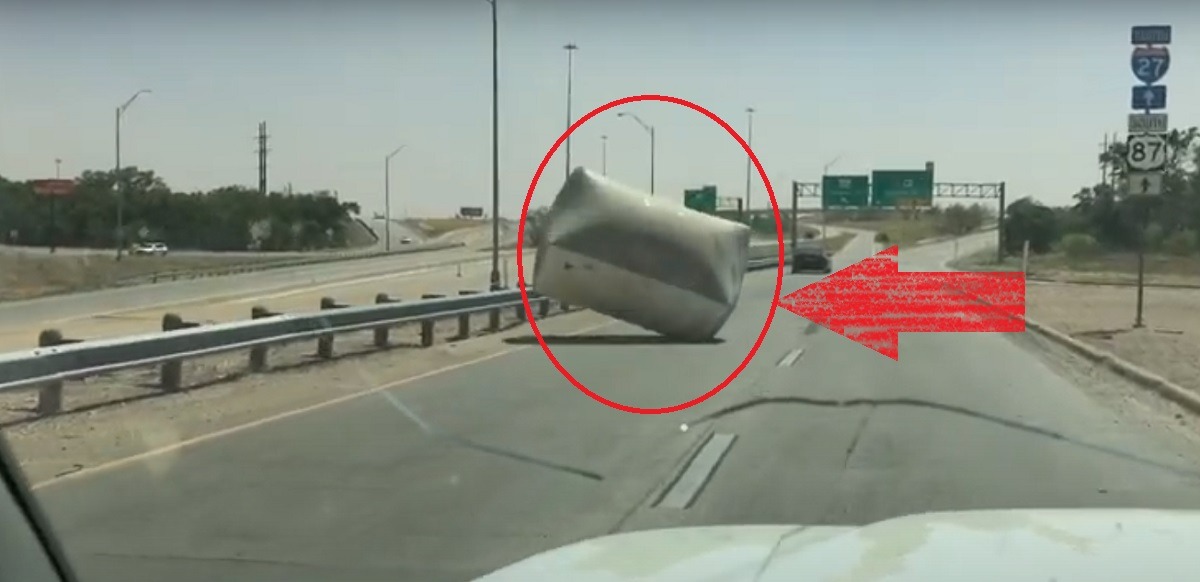 When people think of UFOs the first things that come to mind might be a spaceship or flying saucer. However, a new video may show that sometimes UFOs hide in plain sight with technology that doesn't seem to be "high-tech". It may also remind people that a UFO is any flying object that isn't identified, even if it originates from Earth.
The footage shows a square inflatable UFO in North Lubbock bouncing along the I-27 highway almost as if it was being controlled. Although there were many obstacles it could have bumped into, somehow it manages to avoid every car. Perhaps the most amazing moment was when it perfectly bounced over the black car near the beginning of the video.
This is probably one of the clearest UFO videos ever seen. A story that most people wouldn't believe unless they actually saw the video first.
Author: JordanThrilla Staff