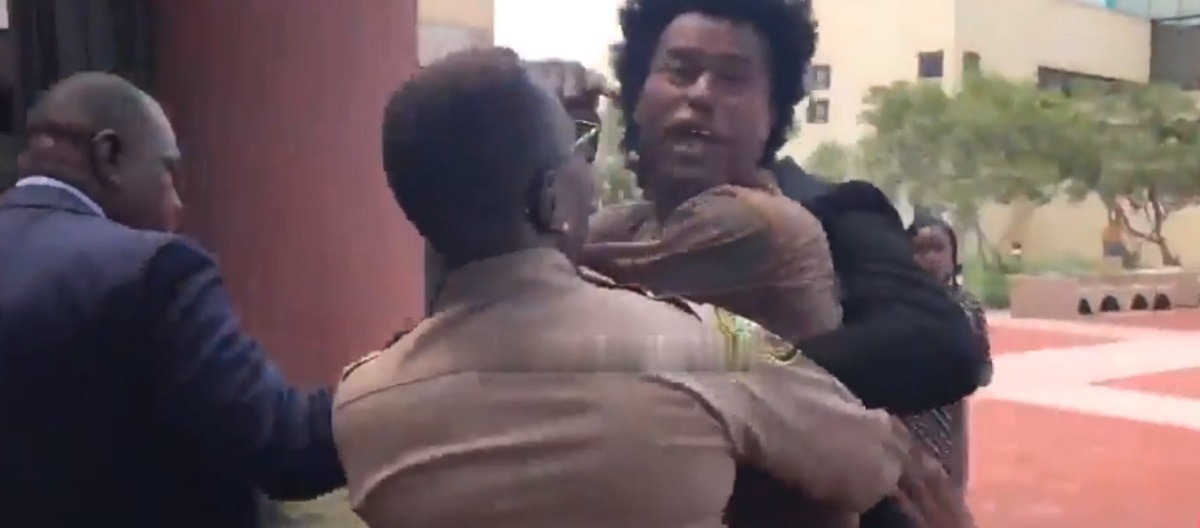 During a press conference led by Miami Police director Alfredo Ramirez a tense moment took place. Clayton Dillard Sr who is the father of a victim in the mass shooting at Miami El Mula Banquet Hall interrupted the news conference to send a message to his son's killers and the police. It took several officers to remove him from the scene.
As he cried painful tears he told the Miami mass shooters, "You killed a good kid for no reason. You got to burn". He then told police, "Miami gardens is going to burn until you find who killed my son. You promised to take care of me. I need help, help me my brothers keeper". The footage will make you shed a tear.
Security camera footage from the night of the Miami mass shooting shows three men in a white SUV arriving at El Mula Banquet Hall with semi-automatic rifles, then shows them fleeing the scene after the shooting. They were all wearing face coverings, so police still haven't been able to identify the suspects.
The Miami-Dade mass shooting at El Mula Banquet hall left two people dead and 21 injured. Clayton Dillard Sr's son who was also named Clayton was one of the two victims who were killed. The motive is still unknown.
Prayers up for everyone who was affected by this shooting. RIP Clayton Dillard Jr.
Author: JordanThrilla Staff