Although he is no longer president, Donald Trump is ruling the political headlines after his major announcement during a press conference. Donald Trump is filing a class action lawsuit against Twitter, Facebook, and Google that is based on the core values of the First Amendment. This has led to many reactions from people on social media who think Donald Trump doesn't understand the First Amendment's net of protection.
Reasons Why Experts Think Donald Trump's Class Action Lawsuit will Fail
One of the main topics of conversation around this situation is who the First Amendment applies to. Some people believe the wording implies it can only affect governmental actors, and not private companies. Furthermore people are arguing that the First Amendment gives social media companies the right to choose what type of speech it promotes on their platforms. In similar cases social media companies were deemed "private companies" by judges, which seems likely to happen in this case as well.
However, there is a small loophole that Trump's legal team is allegedly going to focus on in this case. First take a look at some reactions from people who think his lawsuit will fail.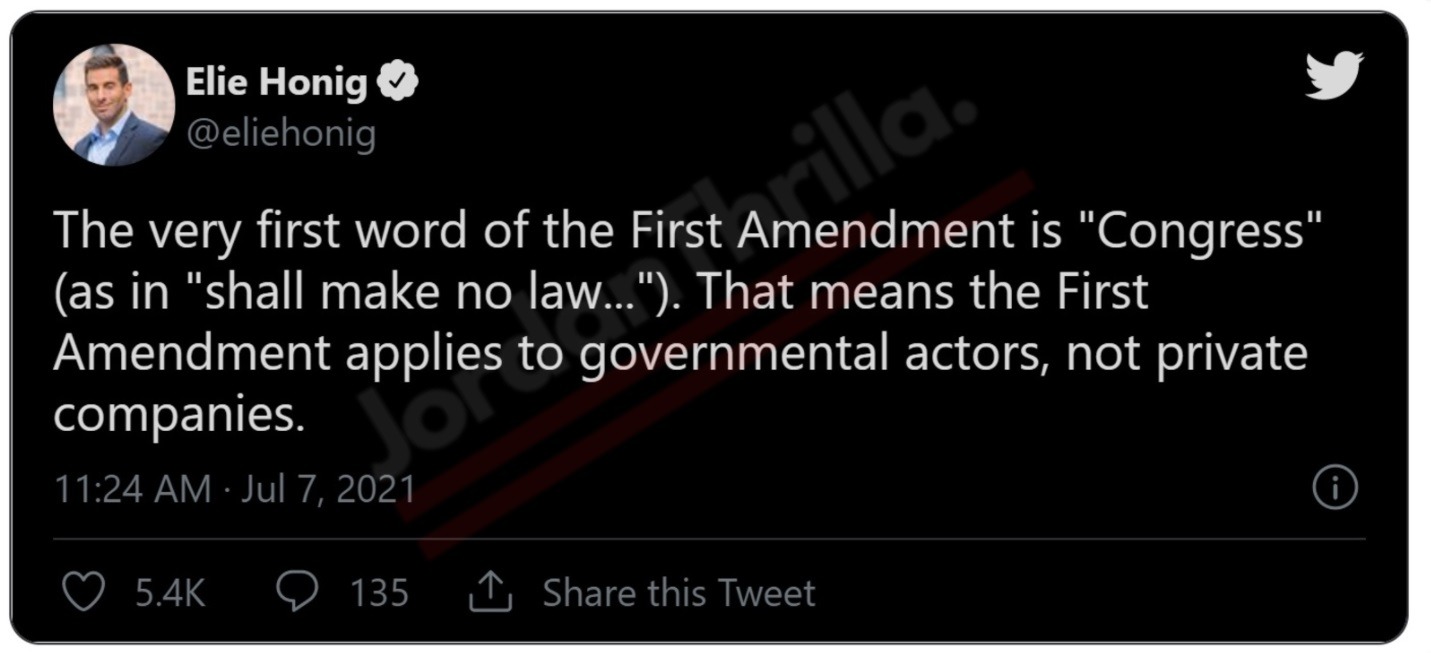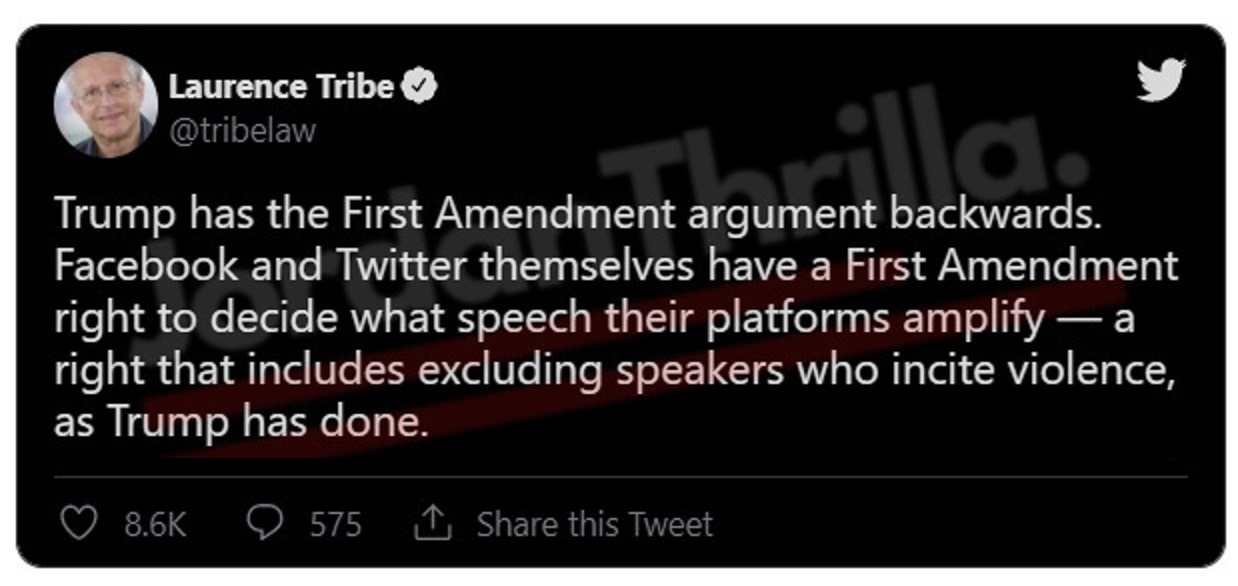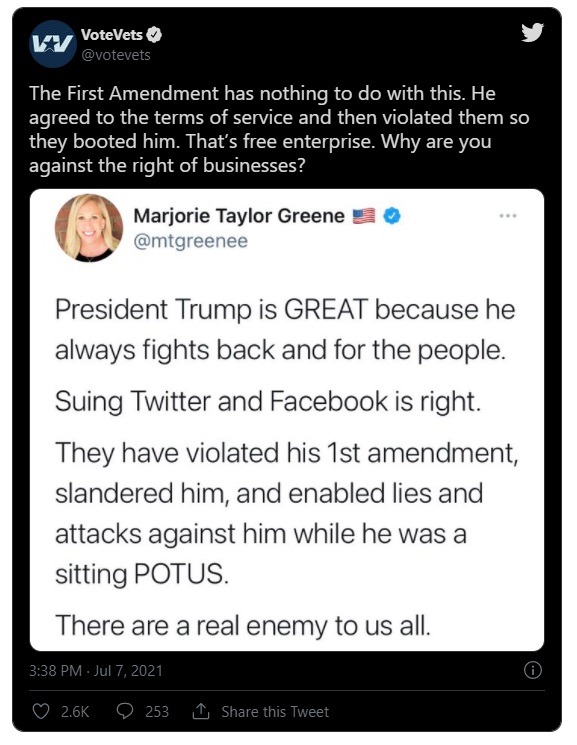 How Donald Trump Could Win Class Action Lawsuit Against Twitter, Facebook, and Google
Multiple reports state that Donald Trump's legal team is going to argue that social media companies are being directly influenced by the government on what type of speech to silence. If that is proven true it would mean Congress violated the first amendment when Donald Trump was banned from social media platforms, which would win him the lawsuit. However, there's slim chances of his legal team being able to pull that off.