Back in February of this year Bernie Mac Show star Camille Winbush joined OnlyFans. On the Bernie Mac show she played the character named Vanessa. When the news broke that Camille Winbush joined OnlyFans it was met with backlash and people accusing her of being desperate money. This led to her releasing a lengthy statement firing back at people criticizing her. The criticism is back after a Camille Winbush $ex Tape and bare photos leaked, because of her OnlyFans.
On social media shirtless leaked photos of Camille Winbush have been shared on just about every platform. The Vanessa aka Camille Winbush $extape is making rounds as well. All the while people are also discussing the Bernie Mac Show, which makes the situation super awkward.
Twitter has already taken down most tweets that include the Camille Winbush OnlyFans $ex Tape, but some Tweets of the leaked pictures still remain. Camille Winbush responded to her OnlyFans $ex Tape and photos leak with a bold message, which you can see below. Firstly take a look at some of the reactions to Vanessa aka Camille Winbush's OnlyFans leak.
Many people were impressed with Camille Winbush's leaked OnlyFans photos.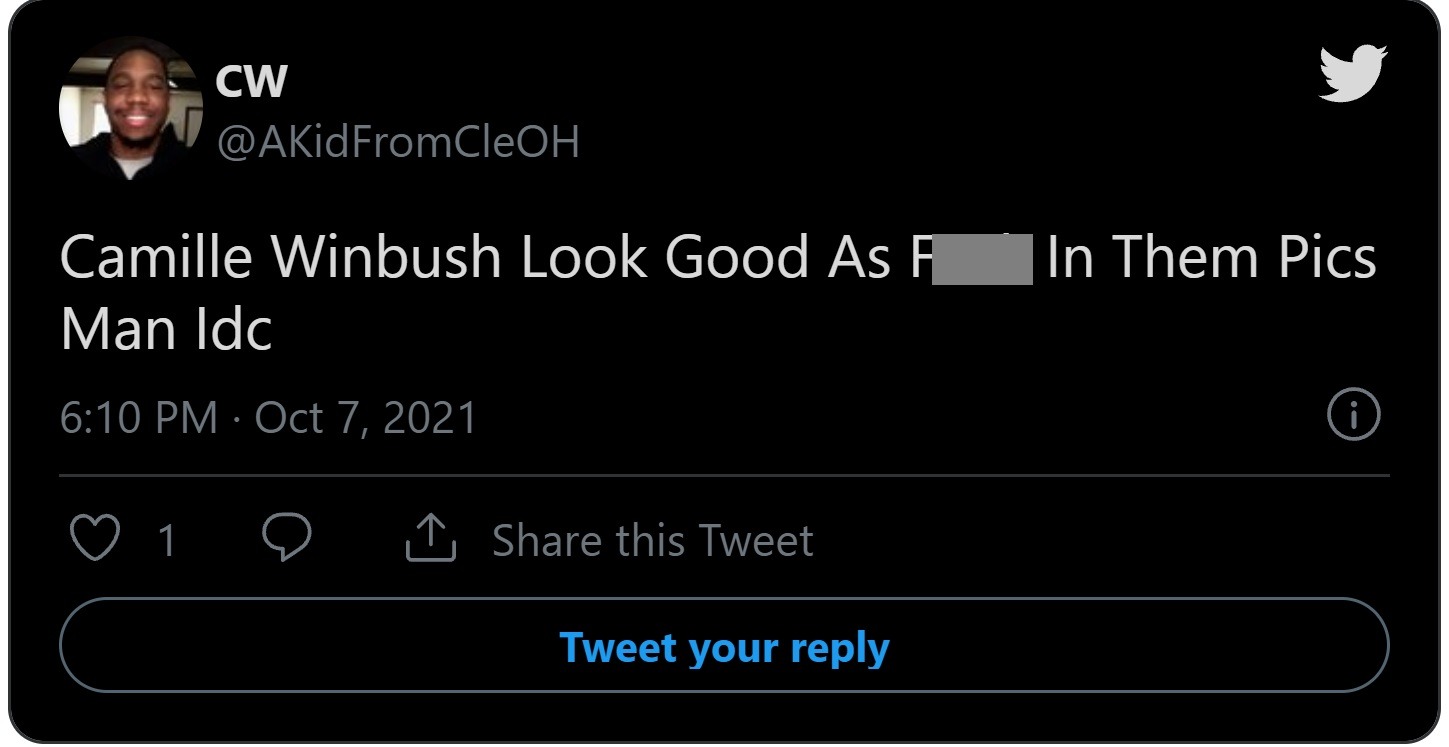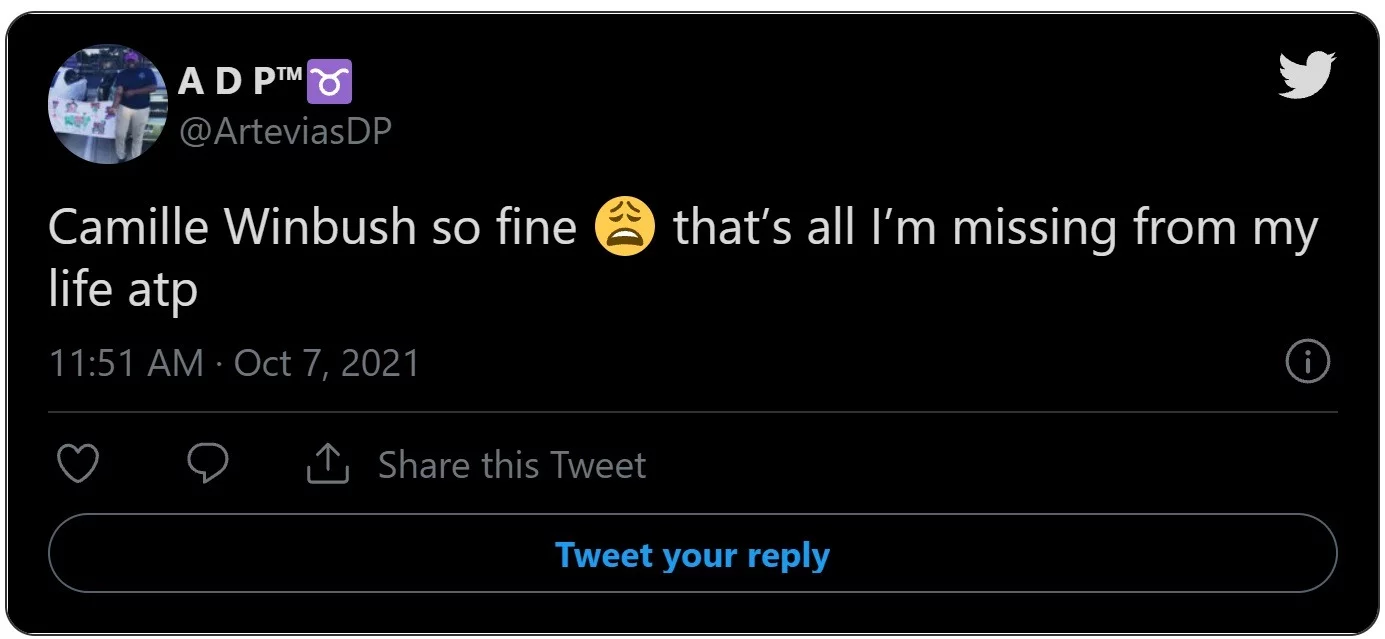 Camille Winbush Reacts To Her OnlyFans Video and Photo Leak
After catching wind of what happened Camille Winbush responded to the leaked OnlyFans photos and $extape video by posting a message on Twitter saying, "So y'all still out here exploiting a mans death and a woman's body for chuckles? Gross".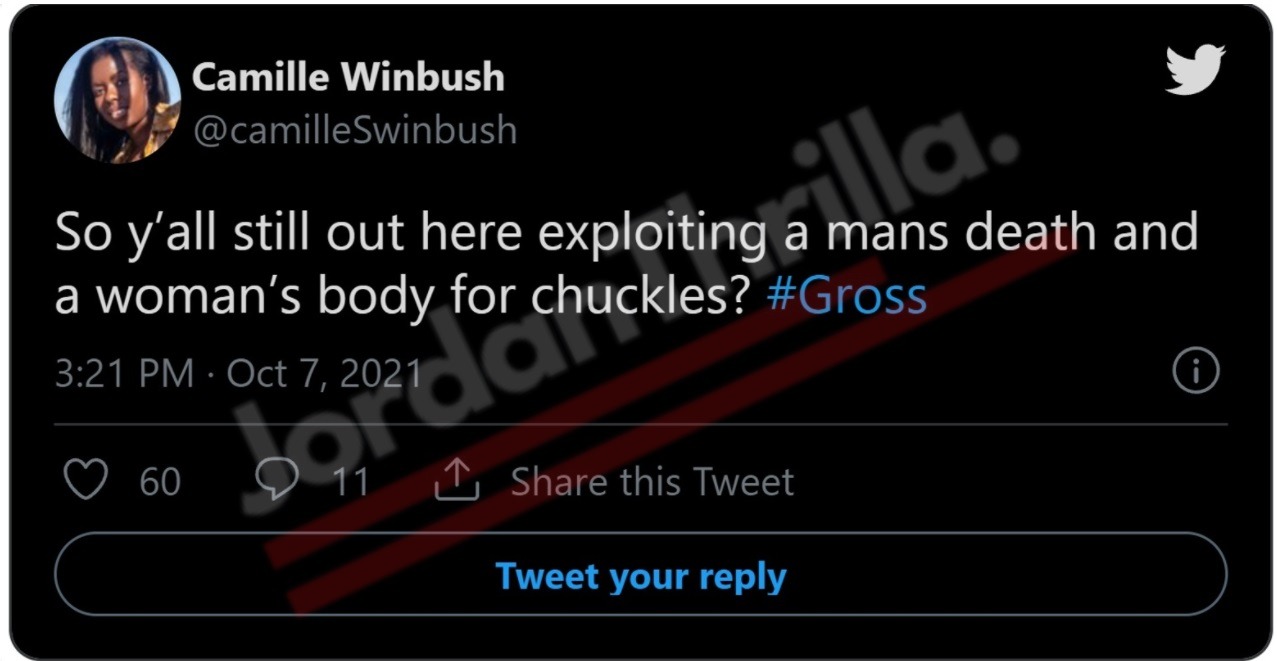 Back in February when Camille Winbush first announced her OnlyFans, she released this emotional statement in response to the backlash she got.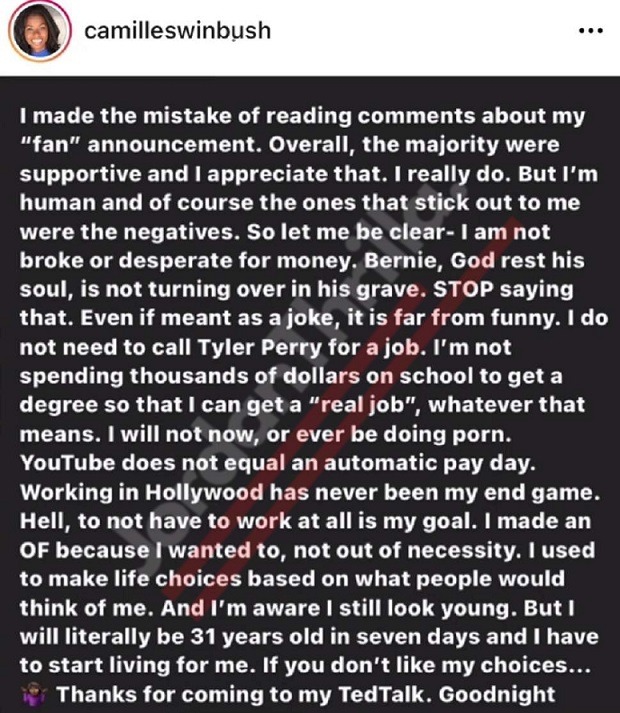 Back then it seemed like she felt people were in her business, and trying to tell her how to live her life. In reality her fans were just afraid something like this Camille Winbush OnlyFans leak would happen. Fast forward 8 months later and now a Vanessa aka Camille Winbush $ex tape and bare photos are being circulated online. Some people feel she has tarnished the Bernie Mac Show legacy, but the leak isn't her fault.