Did DaBaby issue a fake apology to the gay LGBTQ community? DaBaby is in the midst of having his career and finances destroyed, and it seems he has become desperate to salvage his image. Social Media thinks DaBaby is fake apologizing for homophobic comments he made at Rolling Loud, because it came only after he was dropped from Lollapalooza (8/1), Parklife (9/12), Governors Ball (9/24), and Day N Vegas (11/12).
In his apology to the LGTBQ gay community DaBaby accused social media of trying to destroy people before giving them an opportunity to "grow". He claimed that he needed to be educated on topics he talked about during his homophobic rant at Rolling Loud, and said he was "misinformed".
The only problem about this would be that apology came after he was dropped from all his upcoming shows, which some people feel makes it unauthentic. Some people even think DaBaby didn't even write the apology.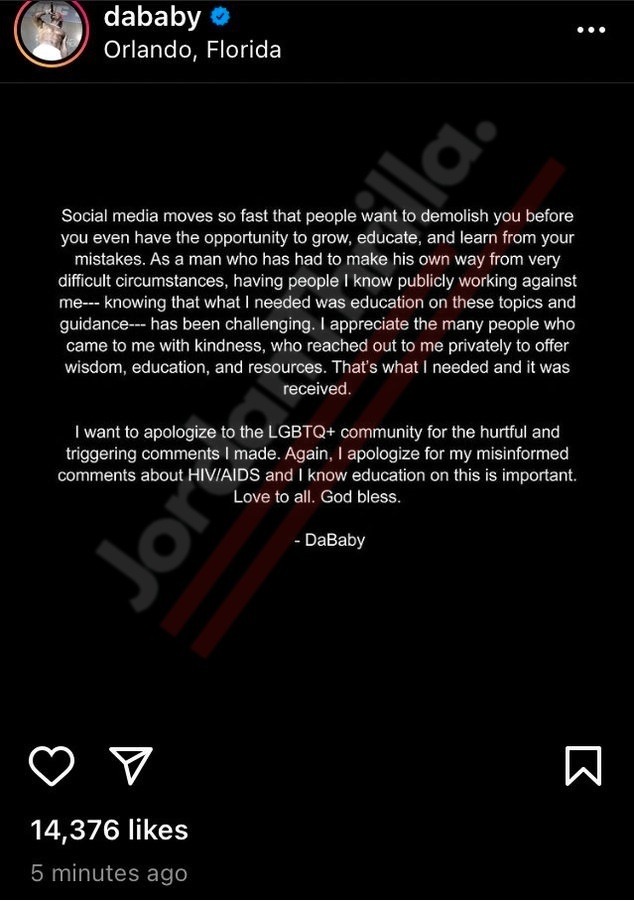 Social Media Reactions to DaBaby's apology to the LGBTQ Gay Community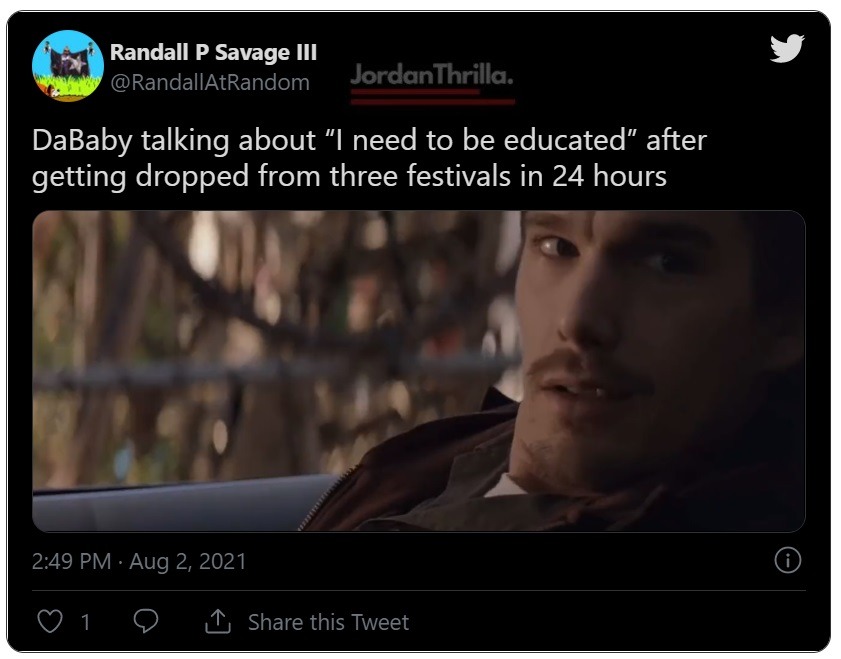 Dababy's new publicist walking in to their strategy meeting like pic.twitter.com/PtkwRbngrM

— Winston Balogun 🇯🇲🇳🇬 (@YoungPrince_) August 2, 2021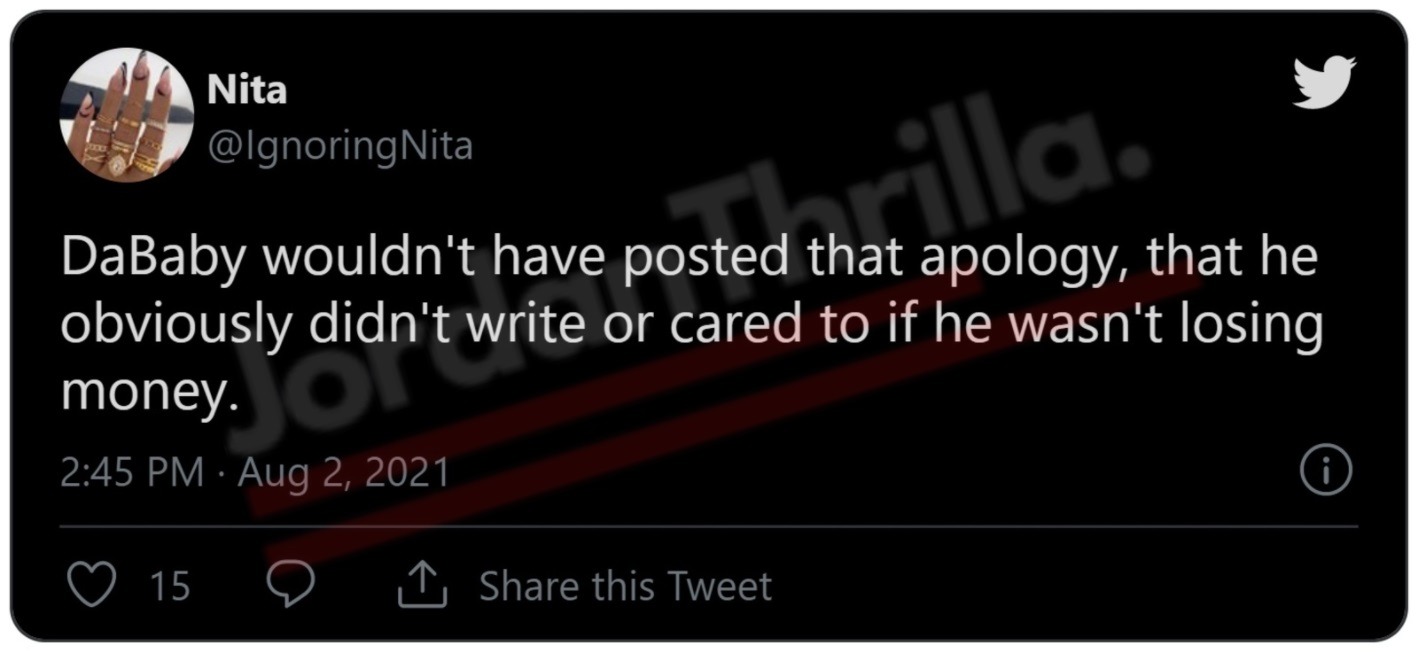 An Apology from DaBaby after justifying and doubling down on his comments THREE times and losing 4 engagements is not an apology, it's an attempt to save his dying career. pic.twitter.com/pdwGfO7c75

— Antravis Bisou (@revivemilestone) August 2, 2021