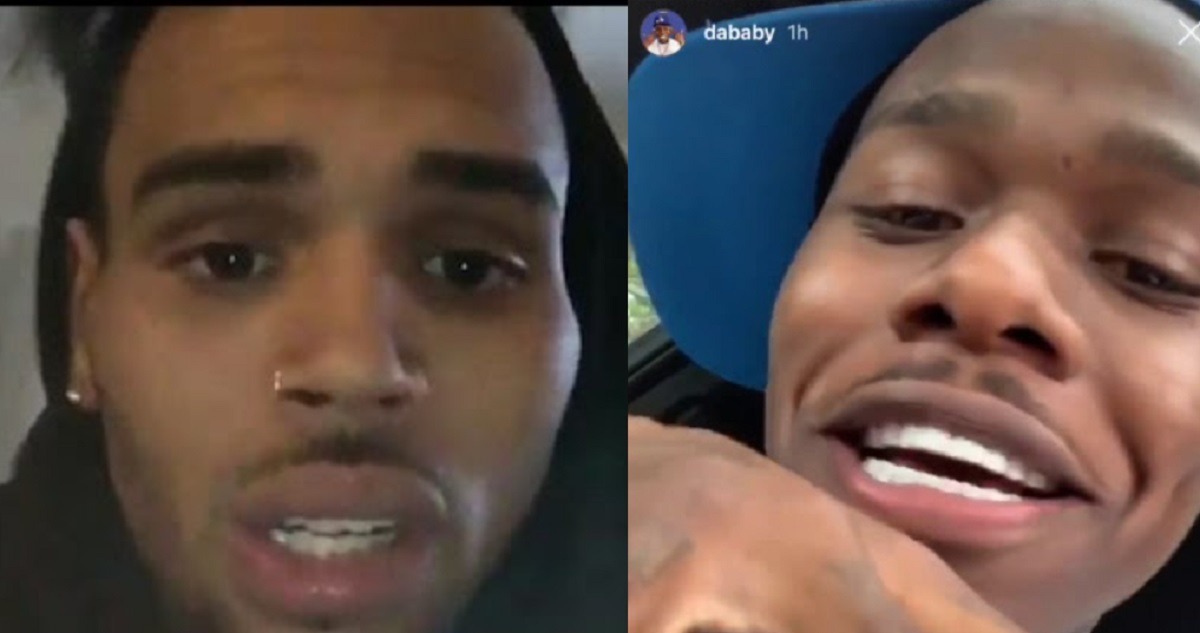 Chris Brown reacted to DaBaby's homophobic tirade during his Rolling Loud performance, and people are shocked at what he said. Most people would think Chris Brown would come out supporting DaBaby considering he is always been ridiculed by social media the same way, but the exact opposite happened.
On his Instagram story Chris Brown cursed out DaBaby in response to his homophobic comments saying, "Shut the f*** up, do your shows, thank everybody, and then get the f*** of stage". Remember this is same Chris Brown that allegedly dissed dark skin black women.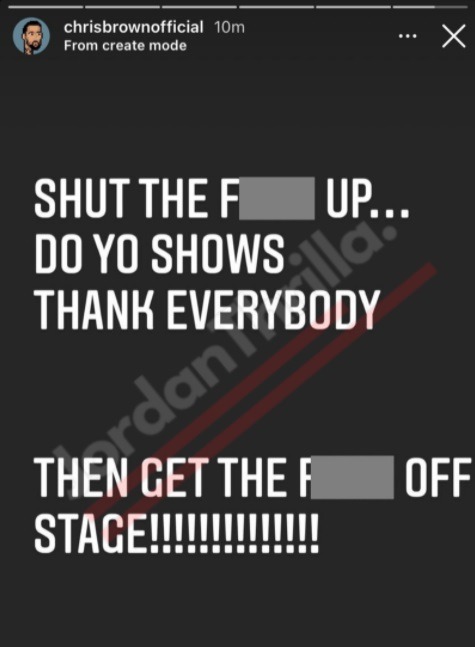 On social media many people are torn between the fact that they have to agree with Chris Brown, while hating that they have to agree with Chris Brown, if that makes sense. If Chris Brown dissed DaBaby to win back some of his fans it may have worked.
DaBaby is learning the hard way that dissing the LGBTQ community is career suicide. He murdered someone in Walmart and bragged about it, beat up people, but it wasn't until he made homophobic comments that he started getting widely cancelled.
Author: JordanThrilla Staff