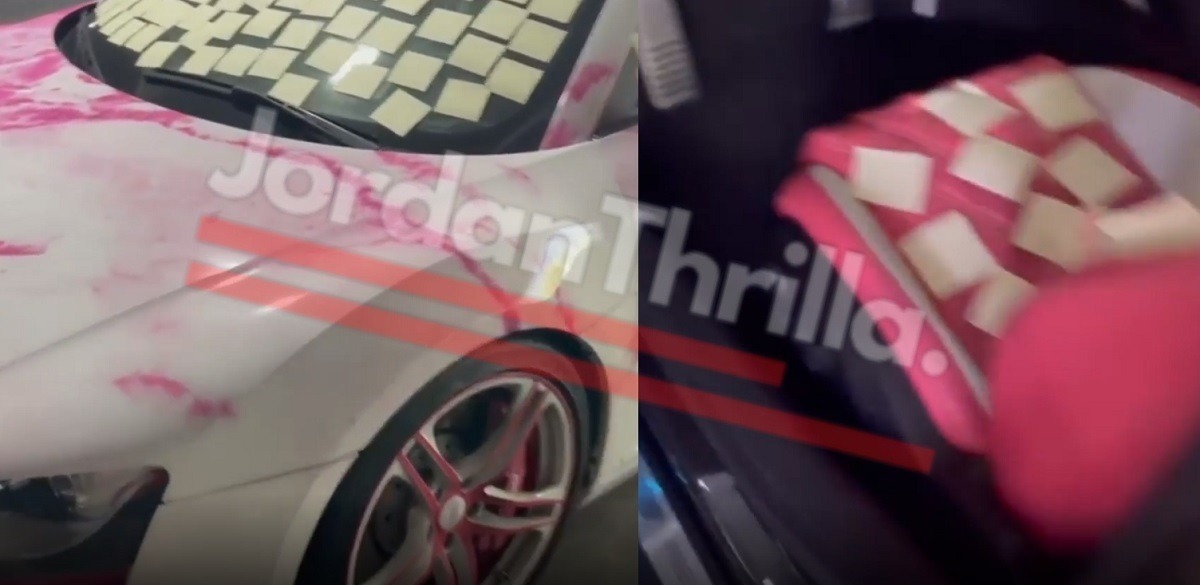 Cam'ron is in a messy situation after hooking up with his neighbor and her sister. In a viral video it was revealed that Cam'ron's neighbor vandalized his pink Audi-R8 while he was on a Jet ski trip with her sister. It appears Cam'ron got his neighbor's sister pregnant as revenge, while knowing she was still crazy about him.
In a series of two videos Cam'ron showed his pink Aud-R8 covered with Post-it notes saying vulgar messages about their $exual relationship, and also footage of him Jet-skiing with his neighbor's sister. Camron is now threatening his neighbor with jail time for violating his car.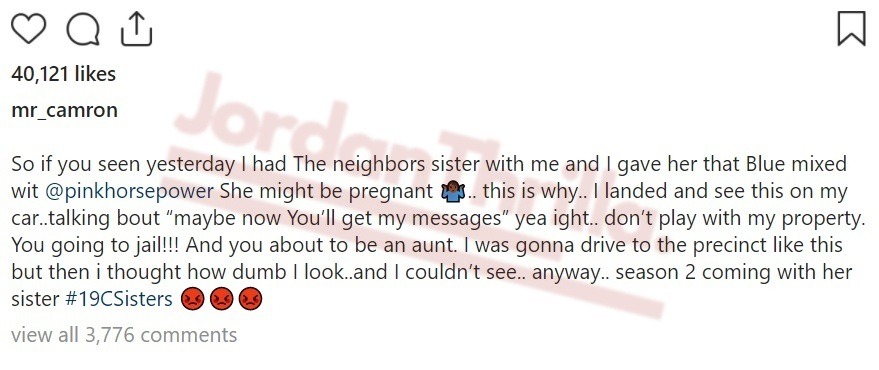 Cam'ron thinks his neighbor is systemically trying to ruin the value of his property by vandalizing it. However, some people on social media think he is fabricating this storyline to promote his new Pink horsepower aphrodisiac product.
If it's really true the Cam'ron smashed his neighbor's sister and this situation is real, it's going to make for some awkward living going forward considering they are right next to each other.
Author: JordanThrilla Staff