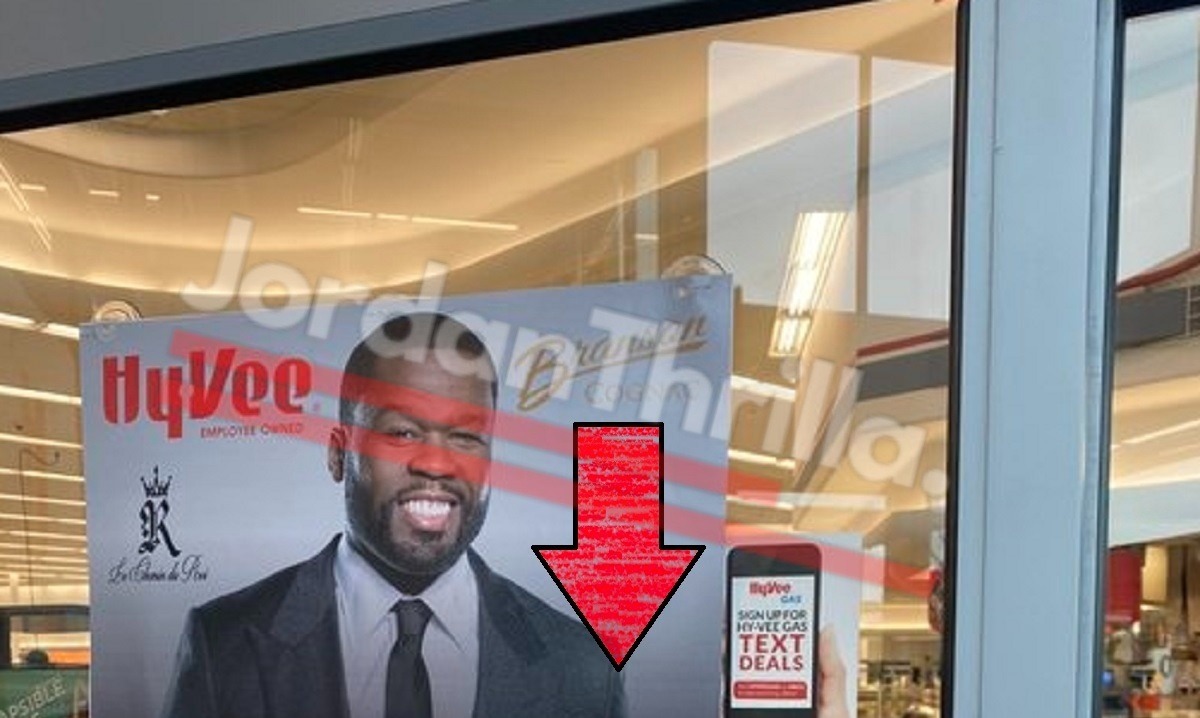 Is 50 Cent broke? People think he has hit rock bottom after a woman exposed 50 Cent doing a meet and greet at a HyVee grocery store in Omaha Nebraska. All things considered people think 50 Cent is becoming desperate to promote his allegedly failing liquor brand Branson Cognac and Le Chemin Du Roi champagnes.
According to the meet and greet poster 50 Cent will be at HyVee grocery store on May 12th for two hours between 4-6pm. The HyVee is located on 79th and Cass St in Omaha Nebraska.
Does this mean 50 Cent is desperately trying his best to get a new demographic to buy his alcohol products? On social media most people are reacting by saying these actions mean 50 Cent is broke and desperate.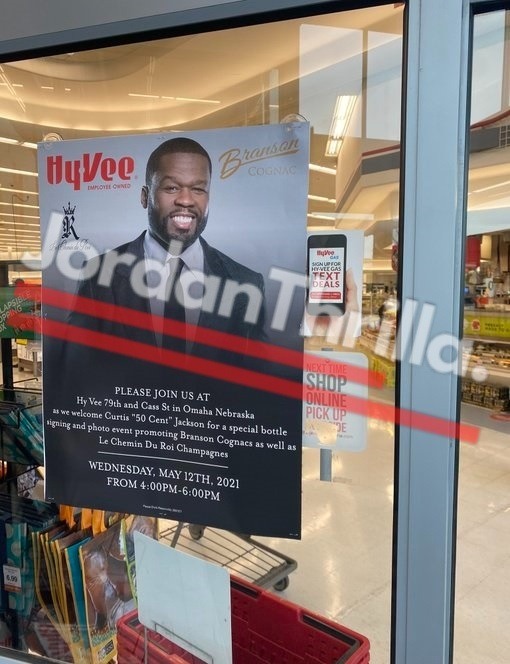 50 Cent's financial woes were once big story a few years ago when he filed for bankruptcy after losing a legal battle over his SMS audio headphones. However, many people thought he recovered from that situation with the success of his TV shows.
It must feel like Deja Vu for him, because now rumors of 50 Cent broke are ruling the headlines again. It just seems so strange for him to be doing meet and greets at random grocery stores all the way in Nebraska.
What would Ja Rule say about this?
Author: JordanThrilla Staff