There are reports going around that rapper 'Frosty Da Snowman' is dead. It's alleged Frosty Da Snowmann was shot and killed on North La Brea avenue in Inglewood California.
Live news coverage of the situation said that two men involved in the shooting were sent to the hospital in critical condition. They showed a photo of what appears to be Frosty Da Snowman's car crashed into the sidewalk.
That seems to convey that he may have been shot while he was driving. There hasn't been any official updates about his health status, so it's possible Frosty the Snowman is still alive and in critical condition.
Take a look at this picture of his Frosty Da Snowmann's car wrecked at the scene of the shooting. He appears to have hit a tall sidewalk boundary.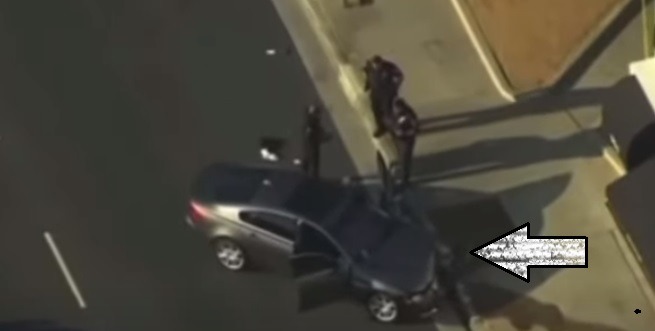 What is the Motive Behind Someone Trying to Murder Frosty Da Snowmann?
Back around the end of 2020 Frosty Da Snowman posted a video of his crew beating up a man outside a store. Some people think the two incidents could be connected, but when something like this happens every enemy could be considered a suspect.
Hopefully Frosty Da Snowmann isn't dead, and he pulls through along with the other victim.
Story is still developing.
Authors: JordanThrilla Staff