The internet is mourning the death of Lil Tay, the young social media star who rose to fame for her controversial videos of flaunting money and luxury cars. In a statement posted on her Instagram account, it was reported that the 14-year-old Lil Tay, whose real name is Claire Hope, has died along with her 21-year-old brother Jason Tian. However, the cause of their death remains unknown, which has sparked a conspiracy theory about their parents' involvement, more specifically her dad.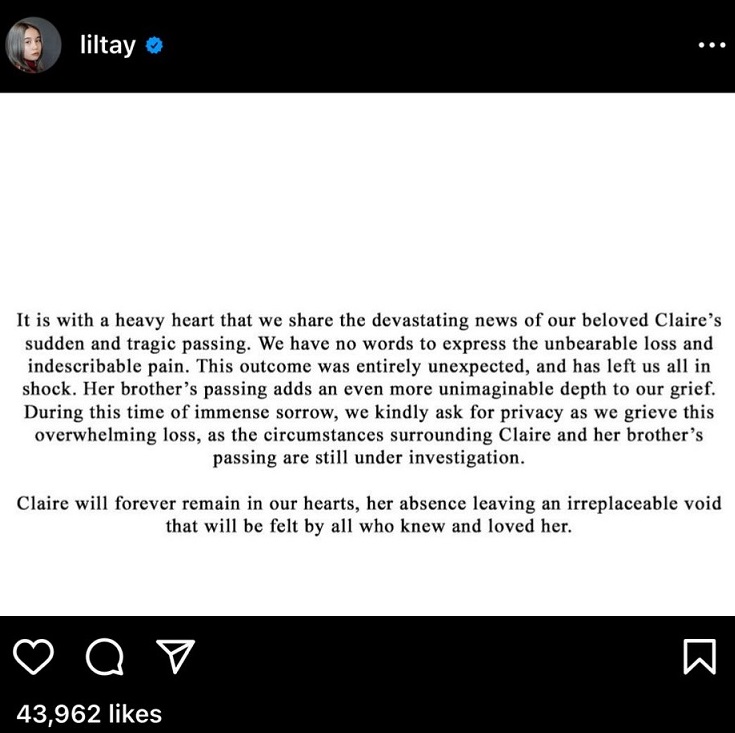 Did Lil Tay's Dad Murder She and Her Brother? Why the Conspiracy Theory about Her Parents is Trending
Lil Tay was known for her viral videos of claiming to be rich and successful, while using profanity and insulting other celebrities. She gained millions of followers on Instagram and YouTube, but also faced criticism and backlash for her behavior. She disappeared from social media in 2018, after it was revealed that her mother, Angela Tian, was behind her online persona, and had been using her employer's property and cars for the videos.
In 2019, Lil Tay's brother Tian claimed that their father, Christopher Hope, was physically and mentally abusing her. He said that Hope had gained custody of Lil Tay, and was forcing her to make videos against her will. He also said that Hope had cut off all contact between Lil Tay and her mother and brother.
He set up a GoFundMe to raise money for a legal defense team for Lil Tay, and posted a video of her crying when she found out her dad was trying to take custody of her along with the plea for help.
That past situation has many social media conspiracy theorists suspecting that Lil Tay's parents had a sinister motive for exploiting her fame and money, and that they might have something to do with her death. While there is no proof at the moment that Lil Tay's parents are connected to her death, people on social media are already hinting that they think that is what police will uncover during the investigation. Take a look at some reactions to the sad news.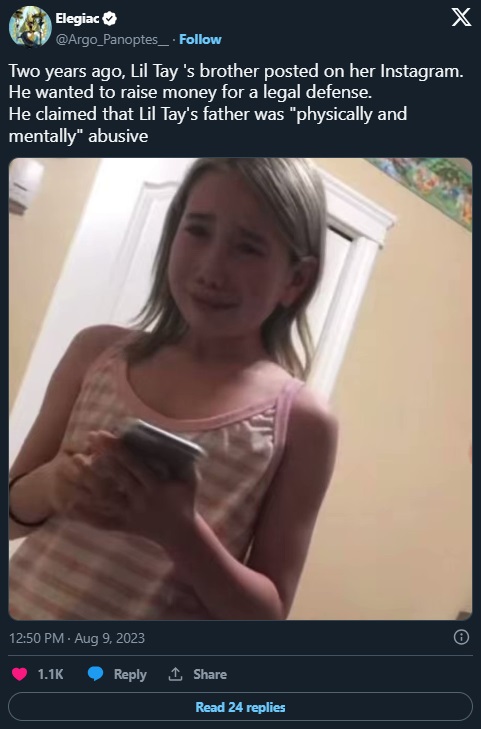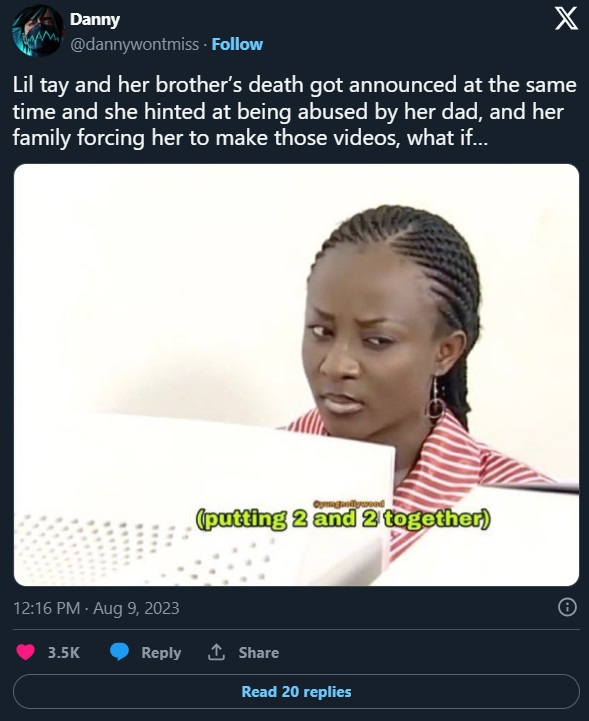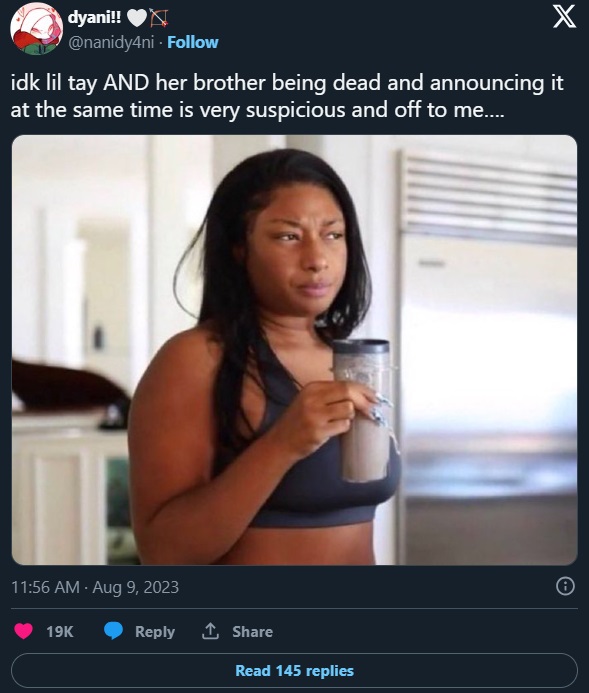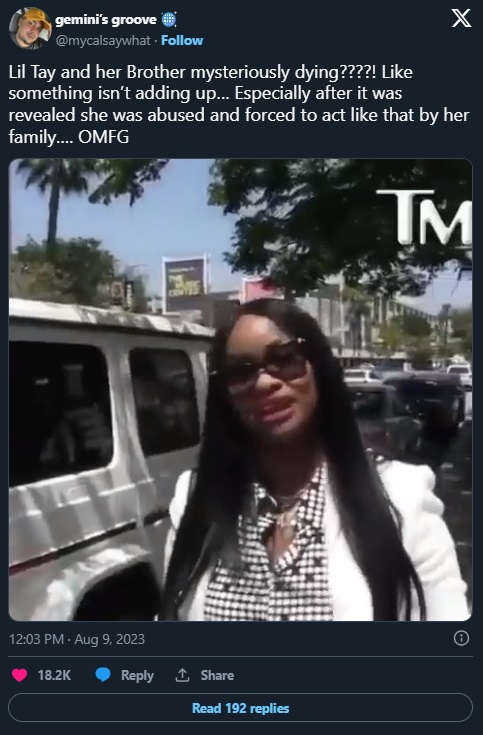 Lil Tay's death along with her brother's has shocked and saddened many of her fans and supporters, who have expressed their condolences and tributes on social media.
Her legacy as a controversial, but influential figure in the internet culture will live on, but so will the mystery surrounding her death. It would be too sad, if her parents had anything to do with it, but people should definitely wait before throwing accusations around, considering there aren't any official details available about what happened.