Logan Paul and Floyd Mayweather put on an incredible show for the ages, but it was the black ring side girl named London Alexus wearing a TMT chain stole the show, because people can't get over how beautiful she was.
On social media London Alexus promotes natural beauty and fitness as she flaunts her body that has no plastic surgery done to it. During the match she was wearing gold shorts with Ethereum cryptocurrency accents that put her curves on full display. Naturally she was an instant hit on social media.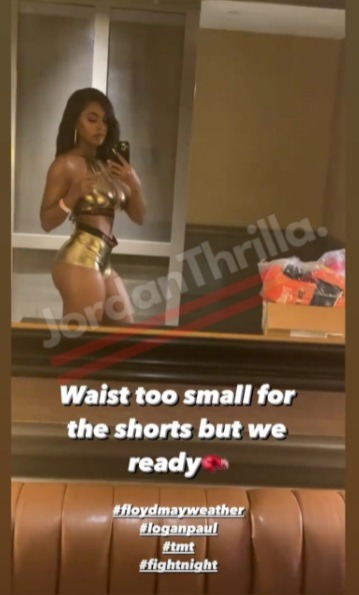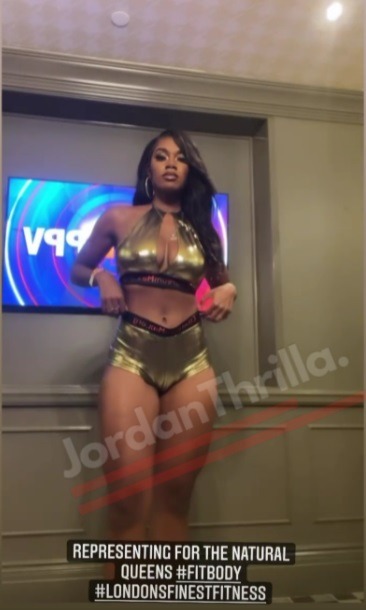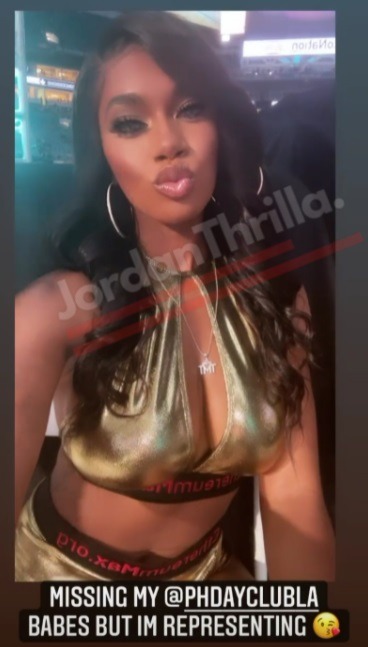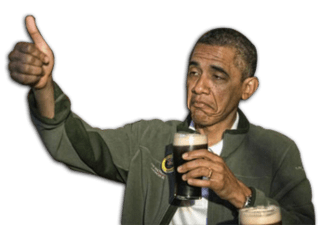 Due to the fact she was flaunting her tiny TMT chain a lot of people are wondering if Floyd Mayweather is dating London Alexus, or if she is his side chick. Some people feel a possible relationship with him might be how she became the sole ring card girl for the Mayweather vs Logan Paul match.
Keep doing your thing London Alexus, and promoting natural living. The world needs more Instagram models like her to put an end to the plastic surgery craze that ends up destroying women's bodies.
Author: JordanThrilla Staff