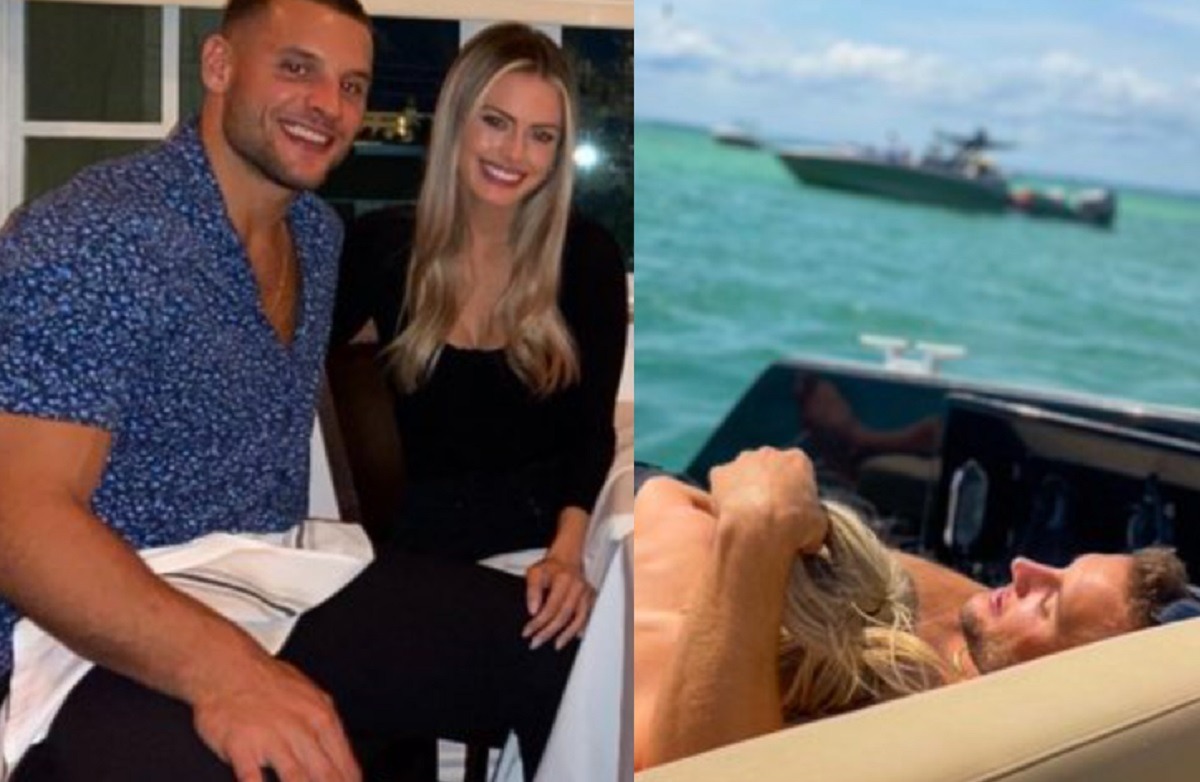 49ers Nick Bosa's MAGA Girlfriend Jenna Alexa Berman was exposed as a racist homophobe on social media. Old tweets show that Jenna Berman used the N-Word racial slur and F-word gay slurs regularly. She also would disparage black women in some of her tweets. Jenna Berman works as a physician assistant, and is an avid Trump Supporter just like Nick Bosa.
The fallout of this situation caused Nick Bosa's girlfriend to shutdown her twitter account, but social media had already taken pictures of her racist tweets to keep them alive on the internet forever. Naturally Nick Bosa dating a racist woman who is also a homophobe is causing controversy for his image.
The heinous comments from Jenna Berman included one where she said, "I swear to you I'm a N**** magnet". Other tweets show Jenna Alexa Berman was obsessed with using the N-word racial slur, and F-word gay slur. Most of the tweets were posted at the time when twitter wasn't as popular, so people would use to post their true thoughts they wouldn't say otherwise.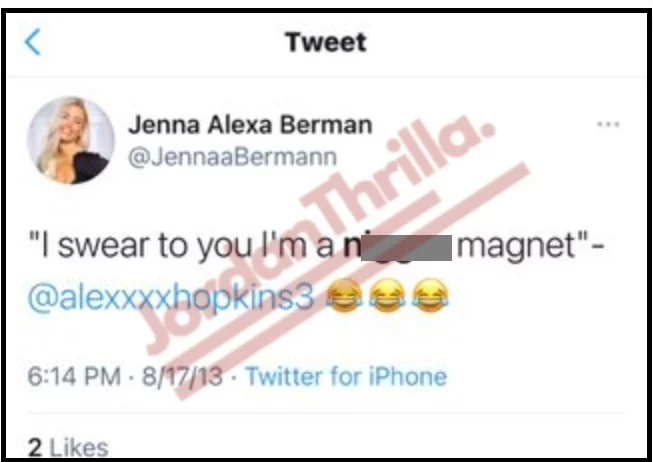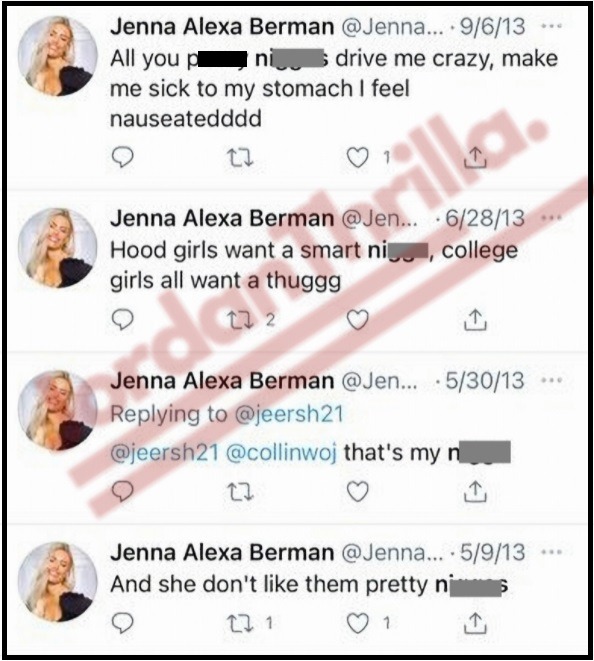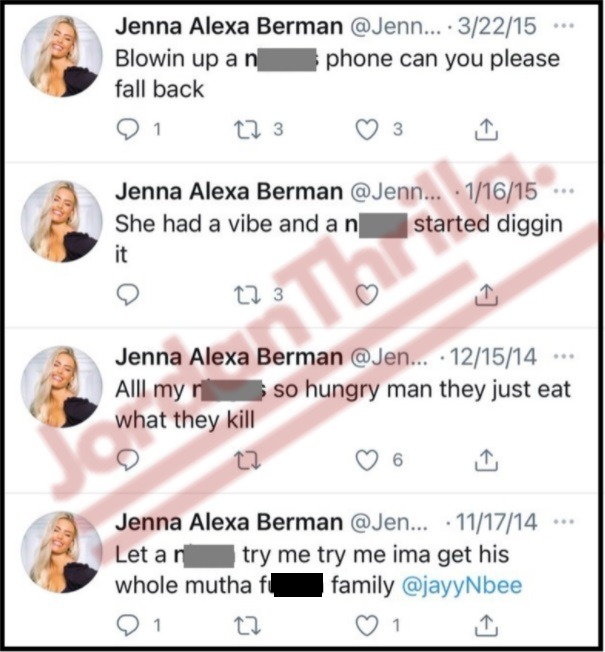 Here some tweets where Nick Bosa's MAGA girlfriend Jenna Alexa Berman used f-word gay slurs towards people.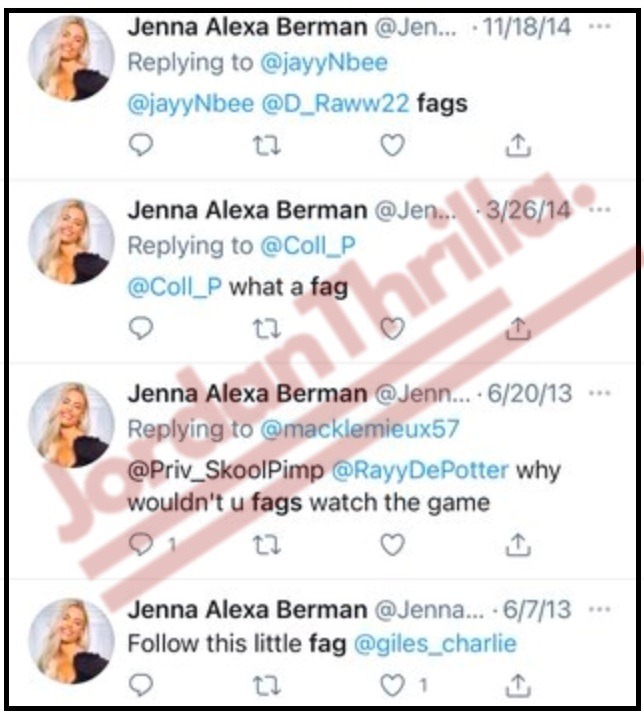 Here is the tweet where Jenna Alexa Berman disparaged a black woman who needed help from Joe Biden with stimulus checks.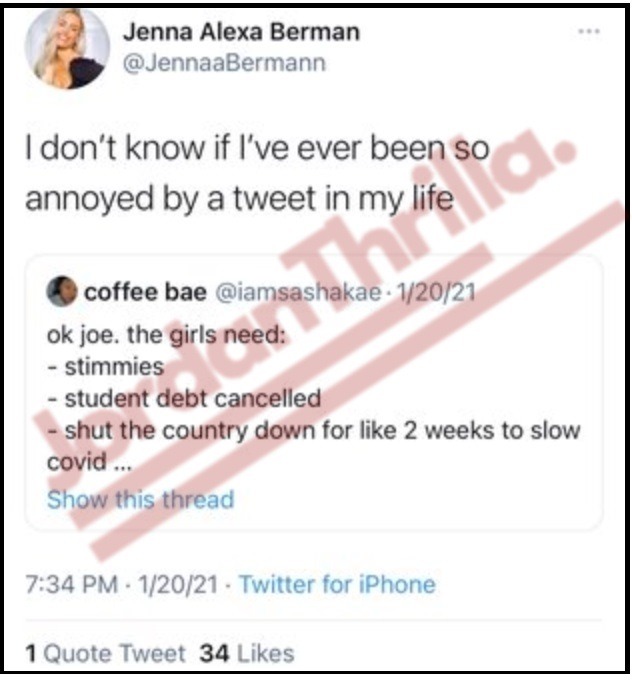 Judging from her past history it's easy to see why people think Nick Bosa's MAGA girlfriend Jenna Alexa Berman is a racist and homophobe, but there is no doubt he is going to stand by her despite all the backlash. From a political and ideological sense they are the perfect match, because they both have the same anti-vaxxer views, and both love Donald Trump too.
In another old tweet Jenna Berman said she hoped she would marry a football player, so her dream came true in the end. However, with that her racist homophobic past was also unearthed.
Author: JordanThrilla Staff