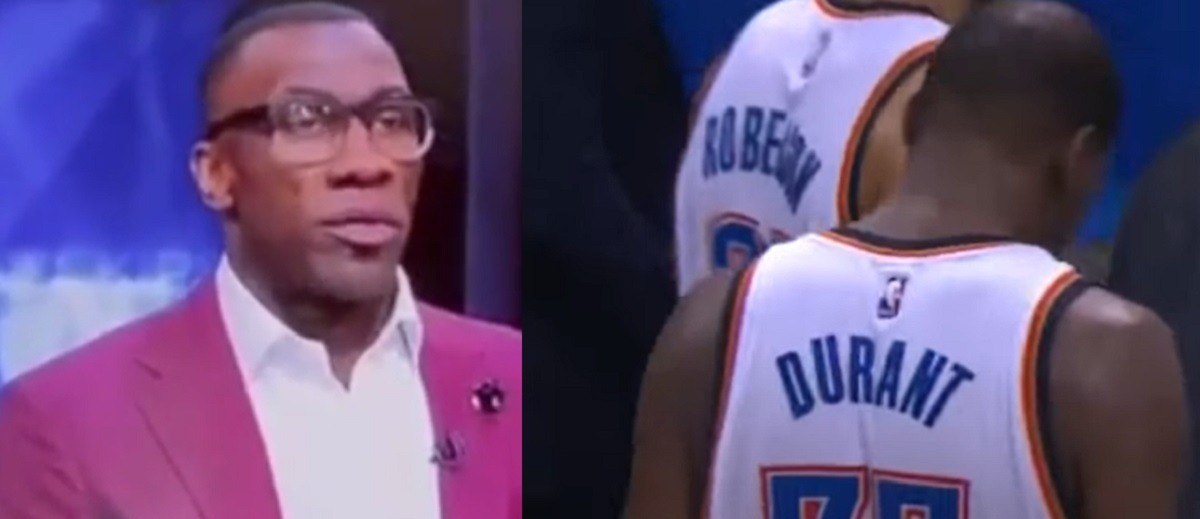 Shannon Sharpe cursing out Skip Bayless for defending Kevin Durant on Undisputed has social media buzzing. While talking about Kevin Durant losing a 3-1 lead Shannon Sharpe said the F-Bomb curse word. Some people take this as Shannon Sharpe indirectly cursing on Kevin Durant considering they were just beefing on social media.
In the clip Skip Bayless was trying to defend KD choking away a 3-1 lead by saying Stephen Curry also underperformed for the Warriors in the same series. Shannon Sharpe responded saying, "Go look at Kevin Durant in the same f****** Western Conference Finals, especially Game 6". He got real heated with Skip Bayless trying to downplay one of the worst choke jobs in sports history.
Here is a look at what Kevin Durant did in the Game 6 of 2016 WCF that made Shannon Sharpe drop an F-Bomb curse word on Live TV today. It's still the biggest sports tragedy ever competition wise that the Kevin Durant getting exposed in this video join the same opposing team in this video.
In today's sports world there is no sports analyst that keeps it realer than Shannon Sharpe when it comes to Kevin Durant. Other sports analyst try to be nice about how Kevin Durant lost a 3-1 lead despite having a better supporting cast and Stephen Curry coming off a serious MCL injury.
Needless to say Shannon Sharpe cursing out Skip Bayless on live tv just conveys how angry true basketball fans get when hearing anyone who tries to defend what Kevin Durant did before joining the same team that exposed him.
Author: JordanThrilla Staff