New reports from Christian Clark are coming out about the alleged chaos that has ensued behind the scenes with David Griffin and Zion Williamson. It appears there is a non-existent relationship between the superstar and Pelicans' front office, that trickles down as far as Zion Williamson's family.
Did Zion Williams Requested a Trade from Pelicans? Details on Zion Pelicans Rumors
Christian Clark's report has led to explosive rumors about Zion's future with the Pelicans. Most notably it's alleged Zion Williamson is refusing to show up Pelicans' offseason workouts despite being very overweight in a new video you will see below. One report claims that Zion Williamson ignored Brandon Ingram and Pelicans' assistant coach Fred Vinson when they tried to reach out to him about an offseason workout. It's also alleged that Zion Williamson ignored his teammates when he was in Las Vegas during Vegas Summer League.
It's alleged the Pelicans are very irate about this due to Zion's history of being overweight, and injury prone. For example there are allegations detailing how during the NBA Bubble Pelicans hid a Zion Williamson injury at his parent's request. Zion's family was allegedly unhappy that Pelicans put him on a minute restriction during that NBA Bubble, despite the fact he was injured.
Take a look at some reactions to these explosive rumors about Zion Williamson's beef with the Pelicans' front office.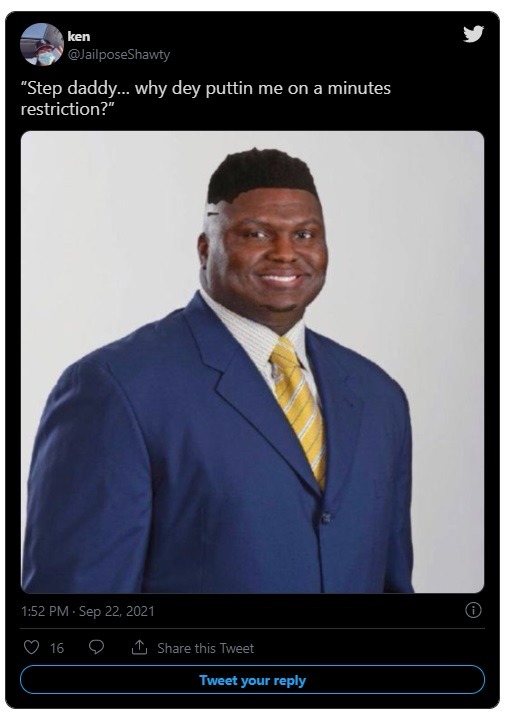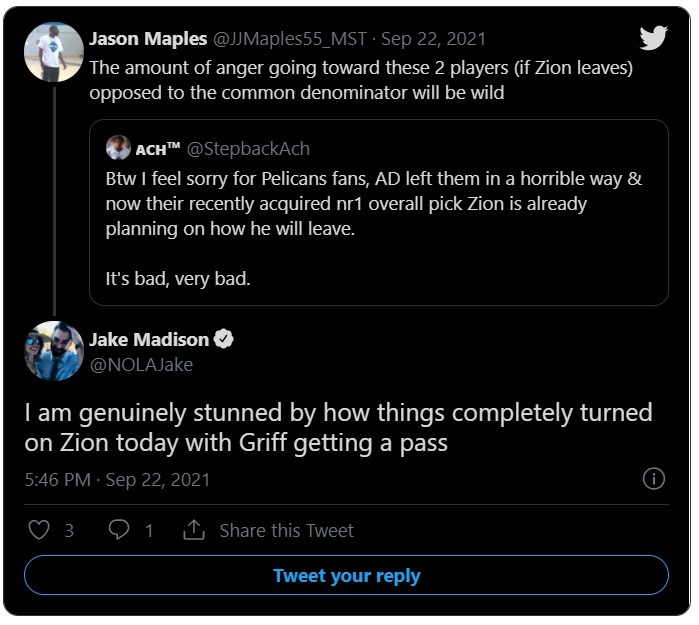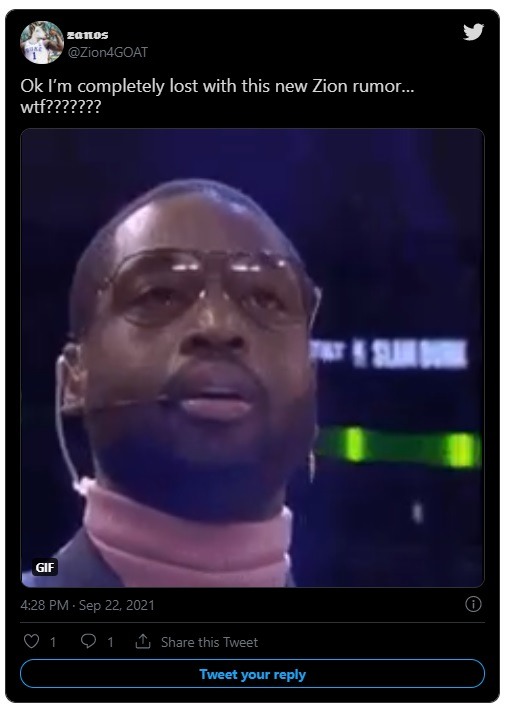 Obese Zion Williamson Overweight at Southern California University Football Game
What makes the rumor about Zion Williamson not showing up for Pelicans workouts so crazy, is the current shape he appears to be in. Zion Williamson gained a lot of weight during the offseason, and the proof is recent footage of him walking at a Southern California University Football game looking heavier than ever before.
Last season Zion Williamson averaged 27 ppg, 7 rpg, and 4 apg. Despite his great numbers, in reality he made little impact on his team winning, and was a liability on defense very often.
Nevertheless losing Zion Williamson after losing Anthony Davis would be another huge blow to the Pelicans franchise. If the rumors are true Pelicans trading Zion Williamson could happen very soon.
Author: JordanThrilla Staff