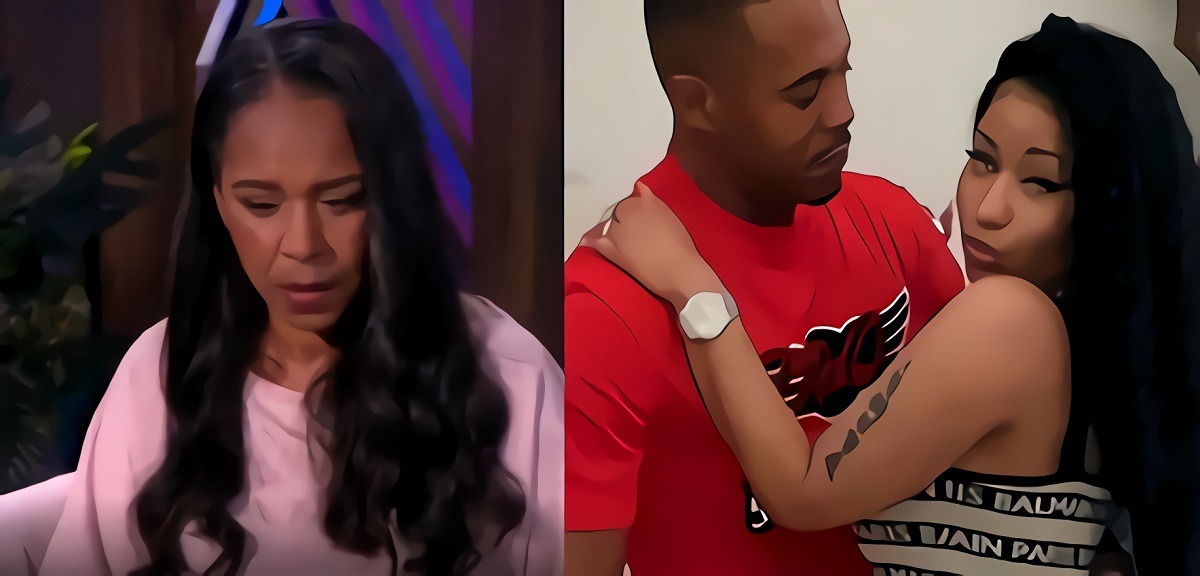 Back in 1995 when he was 16 Kenneth Petty was accused and found guilty of sexually assaulting a woman named Jennifer Hough. The fallout of that case is still affecting him in 2021, as Kenneth Petty recently plead guilty to failing to register as a $ex offender during a court hearing with the U.S. District Court for the Central District of California. Now details of allegations of how Nicki Minaj was trying to help her husband beat this case are surfacing, and it doesn't sound good.
Did Nicki Minaj Threaten to Murder Jennifer Hough?
In a new interview on 'The Real', Kenneth Petty's sexual assault accuser Jennifer Hough spoke out publicly for the first time. She claims that she talked directly with Nicki Minaj is March of 2020, as she tried to convince her to drop the case against her husband. She alleges Nicki Minaj offered her money in exchange for rescinding her allegations a Petty, to which she refused multiple times. The amount of money she turned down from Nicki Minaj was allegedly around $500K.
Just recently Jennifer Hough filed a lawsuit against Nicki Minaj and her husband, alleging they have been using scare tactics to pressure her into rescinding her Sexual assault allegations. In this new interview she expounded on what those scare tactics were. It appears Nicki Minaj threatened to murder Jennifer Hough for rejecting their money offers. It's alleged Nicki Minaj put a price on Jennifer Hough's head in the last message she received from the couple.
Here is where Jennifer Hough talks about Nicki Minaj threatening to murder her. She alleges Nicki Minaj warned her they would hire someone to murder her if she didn't take the money.
Details on How Nicki Minaj Reacted Jennifer Hough's Sexual Assault Claims Against Kenneth Petty
Back in 1995 Kenneth Petty was charged with sexually assaulting 15 year old Jennifer Hough. It's alleged Nicki Minaj defended her husband by claiming that Jennifer Hough was his girlfriend, and they were around the same age, which is a confusing argument because it still doesn't make what he did he right. However, the victim claims that she and Petty did not have a relationship together when the incident happened.
Kenneth Petty's sentencing for not registering as a $ex offender in California is scheduled for January of next year. If he is found guilty he could be in prison until 2032 when he will be 53 years old. His son Papa Bear would be 10 years old by the time he was released.
For Nicki Minaj this situation is probably stressful, but she knew what she was getting herself into. If Jennifer Hough's accusations of Nicki Minaj threatening her a true, it could really change her fans' opinion of her character.
Hopefully everything works out in a way that's best for their child Papa Bear, and the victim Kenneth Petty allegedly assaulted.
Author: JordanThrilla Staff