Jim Jones is not backing down from his beef with Pusha T. The Dipset rapper has released a new diss track called "Summer Collection" where he takes shots at Pusha T and his brother No Malice, formerly known as Malice of the Clipse. The track is going viral on social media as fans react to Jim Jones' lyrical attack.
Jim Jones 'Summer Collection' Clipse Pusha T Diss Track Lyrics Explained
In the "Summer Collection" lyrics, Jim Jones calls Pusha T a wannabe Jay Z saying "That s**t was trash we gone let him get a do over, they got you gassed you must think that you the new Hova". He also took shots at Pusha T's brother claiming they still sleep in the same bed saying "your brother still jump in the bed, and you tell him move over", which is a clever way of saying his brother Malice is broke.
Jim Jones also talked about Kanye West giving Pusha T cars, saying "Kanye gave you whips, but that's what they do to slaves, you tryna act bad but we ain't doing charades", which is a clever way of saying Pusha T is a wannabe boss and fake gangster. While these lines weren't complex, they definitely hit hard. It's safe to that Drake probably got a kick out of hearing this track.
Jim Jones has never been known as a lyrical rapper, but based on reactions to his Clipse diss social media thinks it was effective and powerful. Some fans praised Jim Jones for standing up to Pusha T, while others criticized him for being disrespectful and irrelevant. Some also compared the diss track to other famous rap beefs, such as Jay Z vs Nas and Drake vs Meek Mill (which Meek Mill technically won since he exposed Drake uses ghostwriters).
Jim Jones released the diss track as a 'From The Block' video on YouTube, where he raps on a New York City sidewalk. The video has already amassed over 100,000 views and thousands of comments.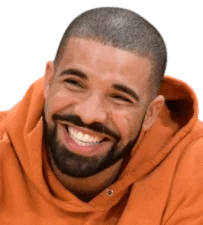 Why Did Jim Jones Release a Pusha T Diss Track?
The diss track comes after Pusha T seemingly threw subliminal jabs at Jim Jones on a new Clipse song that debuted at Pharrell's first Louis Vuitton show in Paris. On the song, Pusha T raps "You chasing a feature out of your element" and "The question marks block your blessings", which many interpreted as references to Jim Jones' collaboration with Drake, who has a long-standing feud with Pusha T.
Pusha T has not yet replied to Jim Jones' diss track, but fans are eagerly waiting for his reaction. Will the Clipse ignore Jim Jones or fire back with their own bars? Will this rap beef escalate or fizzle out? Only time will tell, but one thing is for sure: Jim Jones has made some noise with his "Summer Collection" Clipse diss.