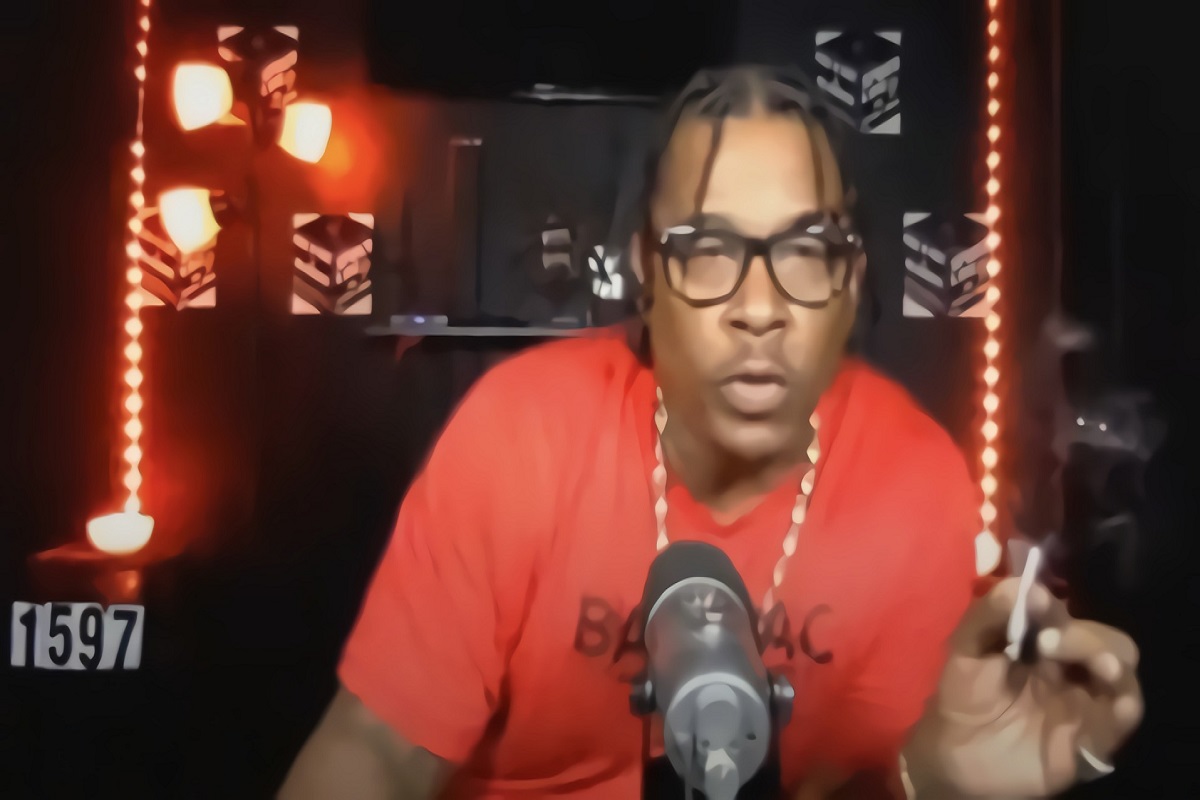 There's not too many celebrities that publicly speak out against things related to gay people, but former G-Unit member Spider Loc is one of the few that do. He's similar to Lil Boosie, in that he feels that society is forcing a gay agenda upon the youth to corrupt their minds. Ironically during a recent episode of his podcast the show got invaded by a member of the LGBTQ community, and made for a hilarious moment.
Gay Man Raiding Spider Loc's Podcast Goes Viral
Spider Loc has one of those podcasts where he allows people to call in and talk to him live. Still yet he wasn't prepared for one of his callers to be a gay man who wanted to troll him in front of the world likely because of his anti-gay rhetoric. The presumably gay man crashed Spider Loc's podcast by first making $ex sounds while he was trying to talk. Then he started talking about how pink the inside buttholes are.
The funniest part about the interaction was that Spider Loc thought he had cut the audio for the person, but somehow they were still talking over him. Eventually Spider Loc started ranting about the gay agenda, and used the strange things the gay man talked about while interrupting his podcast as an example of how he believes the alleged gay agenda is corrupting the world. You could tell his stress levels had reached a maximum.
A Spider Loc and Lil Boosie duo would probably be the most anti-gay podcast in history if it ever happened.

The plot twist about this situation is based on the reactions viewers think that episode might be the most entertaining episode of his podcast. Most people got a good laugh from it, and are calling it the funniest episode so far.
From the looks of things it seems Spider Loc should be hoping gay people crash his podcast more often, because apparently that brings him much more viewership.