The hip-hop community in Jacksonville, Florida was shocked by the news of the death of 18-year-old rapper Jake Jhitt. He was an emerging talent in the rap industry known for his unique lyrics and distinctive presentation. One of his most well known songs is 'B***h Who'. The reactions on his is known rivals rapper Foulout Sosa is really raising eyebrows, and fueling conspiracy theories about his murder.
Tragic Video Aftermath of the Jake Jhitt Highway Shooting and 18 Wheeler FedEx Semi-Truck Crash Trends
According to reports, Jhitt was driving when a car drove up next to him and started shooting. Jhitt's car was struck several times before it went off the road, and collided with a stationary 18 Wheeler FedEx semi-truck. At the scene, he was identified as deceased.
A viral video captured the moments after Jake Jhitt was shot dead, then crashed into the semi-truck after losing control of his car. As you'll see the front half of his car was completely crushed. The incident happened off the Lem Turner Blvd exit in Duval County.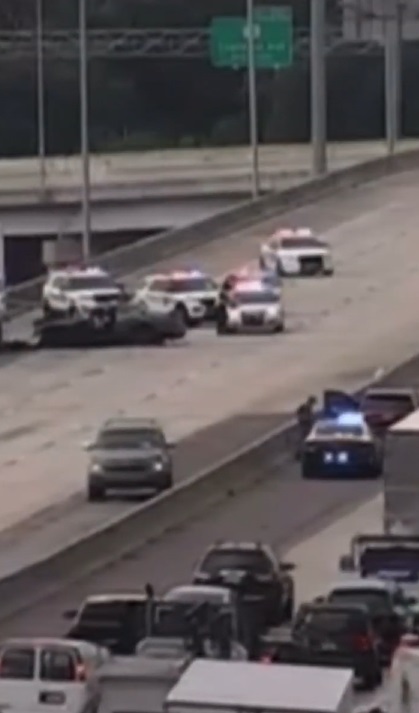 Did Foulout Sosa Kill Jake Jhitt? Cryptic IG Posts Fuel Conspiracy Theories
Authorities allegedly believe that the shooting might have been a targeted hit from a rival gang, but as of now nothing has been confirmed as the investigation is ongoing. As word of Jake Jhitt's passing spread, condolences from devastated fans and other rappers flooded social media.
However, one his opps was celebrating his death very boldly on Instagram, which led to people wondering if Foulout Sosa shot Jake Jhitt.
Foulout Sosa made several posts on his @fouloutsosa IG account dissing Jake Jhitt, while clowning his death. In one he wrote, "somebody wake Jake Jhitt Up" while holding a gun and wearing a ski mask. In another he wrote, "bully down". In a third post he wrote, "If you not smoking that JakeJhitt pack you is a loser". These posts have people wondering if Foulout Sosa killed Jake Jhitt, or hired someone to do it.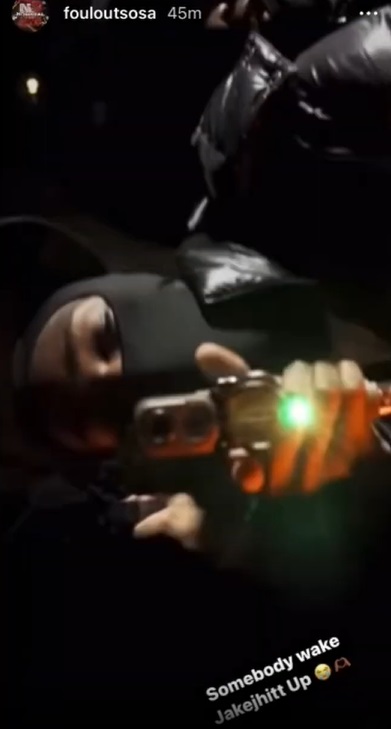 Foulout Sosa really said he was smoking on that Jake Jhitt pack, which is super disrespectful. He was really taking advantage of the tragic moment to throw salt on open wounds.
The police are still investigating to find out the motive and capture the suspects. Criminal profilers are highly trained experts who specialize in identifying the perpetrators behind serious crimes. Using techniques such as extensive knowledge of behavior and statistical probability, profilers work in tandem with forensics teams and other members of law enforcement to apprehend suspects.
Foulout Sosa posts definitely seem strange, and show that even in death there is no love lost between them. It seems like he doesn't even care if the things he's putting on social media make people think he might be a suspect.