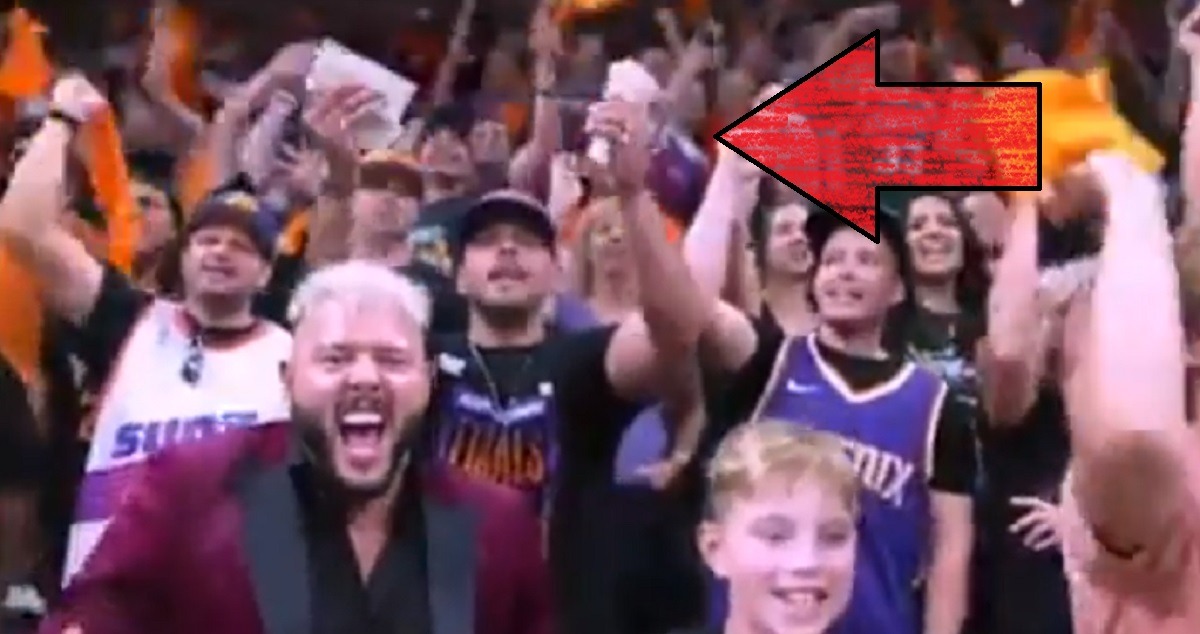 The trend of fans counting to 10 while Giannis shoots free throws has officially been taken to a new level. During NBA Finals Game 5 a Phoenix Suns fan counted money while Giannis Antetokounmpo was shooting free throws.
During the telecast the camera zoomed in, which revealed the Phoenix Suns fan was counting $100 bills during Giannis Antetokounmpo's free throw shot. If you do the math he was counting more than $1,000, because he had more money to count by the time Giannis shot the free throw. This guy is was truly flexxing and trolling at the same time.
If you know your hip-hop history the Phoenix Suns fan was counting money like Cam'ron on Rap City during Giannis' free throw. Camron was counting money during one of the greatest freestyles ever.

This has been a legendary NBA Finals, and this moment will never be forgotten. The levels of trolling was at a maximum when that Suns fan counted $100 money while Giannis Antetokounpo was shooting a free throw. You can just imagine the smile he had on his face when he thought about doing this before the game started.
Author: JordanThrilla Staff