If you needed motivation to get in the gym this might be it. A 70 year old Chinese man who looks 30 years old worked out everyday for 34 years straight never taking a day off.
Most fitness experts would tell you that working out everyday would be bad for your body since it needs time to recover, but this Chinese man's dedication to pumping iron was next level. The result is that at age 70 he is as physically fit and mobile as a 30 year old man. The only evidence of his age is the wrinkles on his face.
He claims the secret to sustaining his workout regimen at 70 years old is eating to 6 to 8 eggs for breakfast everyday. That's about 24 to 32 grams of lean protein.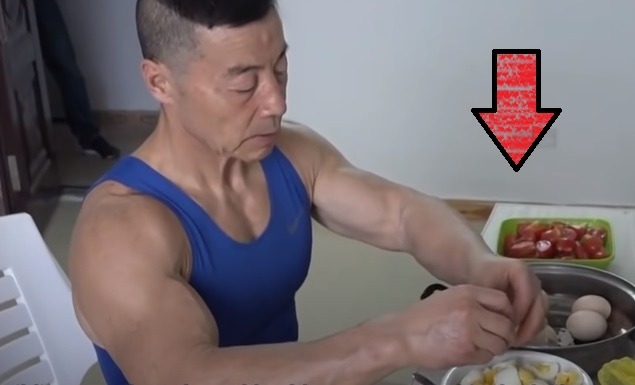 Naturally with an amazing feat like this there are skeptics that believe he may be using performance enhancing drugs to achieve his physically fit look. Some people say his muscles look like he make be using injections too.
However, since there is no proof of that you have to give credit where credit is due. There are 30 year old men who would love to have the body of this 70 year old. This guy is a fitness legend now.
Author: JordanThrilla Staff