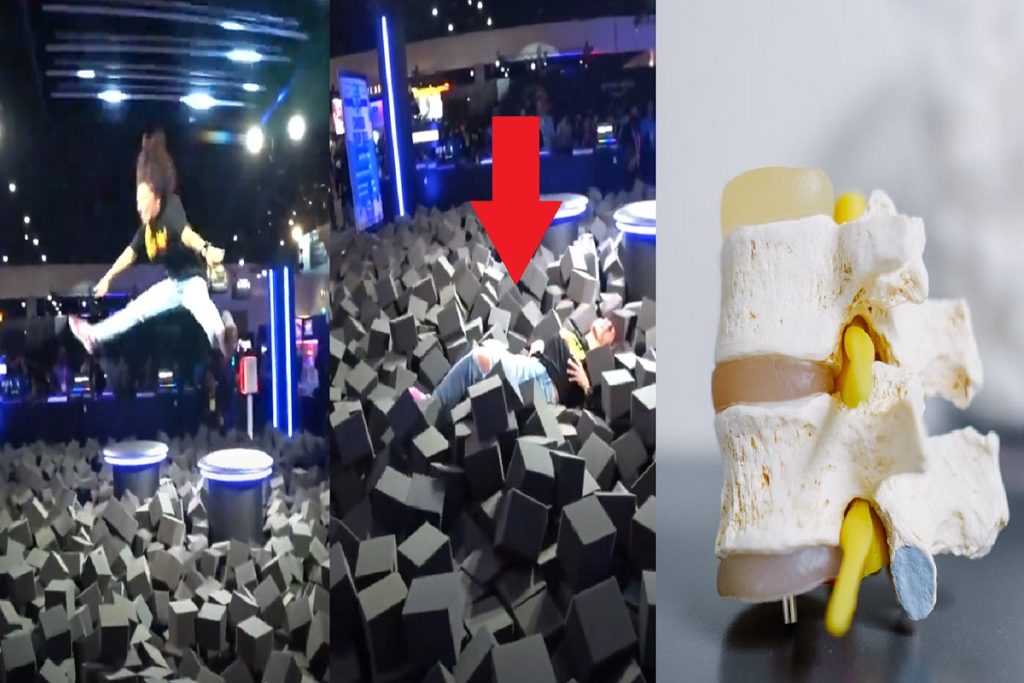 TwitchCon is an event dedicated to Twitch streamers, which is put together by Twitch Interactive each year to promote the culture of livestreaming in the video game world. Streamers of all types on the platform get together to do different activities that increase brand awareness, and allows them to connect. It's not often you see serious injuries happen during this event, but this year was the rare moment that something serious went down when a Twitch Streamer broke her back, and people are convinced it might lead to a major lawsuit.
Will Adriana Chechik Sue TwitchCon? Adriana Chechik Broken Back Injury at TwitchCon Fuels Twitch Lawsuit Theories
Popular Twitch streamer Adriana Chechik probably didn't expect that her fun day at TwitchCon would end with her needing emergency surgery at the hospital. During a segment where people were jumping in a foam pit Adriana Chechik broke her back after landing in the seated the position. According to her statement impact from the fall caused her back to break in two places, and she will now have a meter rod inserted, which is major surgery that could impact her overall mobility for the rest of her life.
As you'll see in the video below judging from how shallow the foam pit looked, many people feel that TwitchCon didn't properly assess the overall safety before allowing people to jump in it. As such when Adriana Chechik jumped there might not have been enough cushion to absorb the impact of her landing. Instead it seems like her spine took the brunt of the force. Naturally this leads some people to believe that eventually Adriana Chechik might sue Twitch Interactive, but was it just a freak accident or was it really unsafe? Take a look at the footage.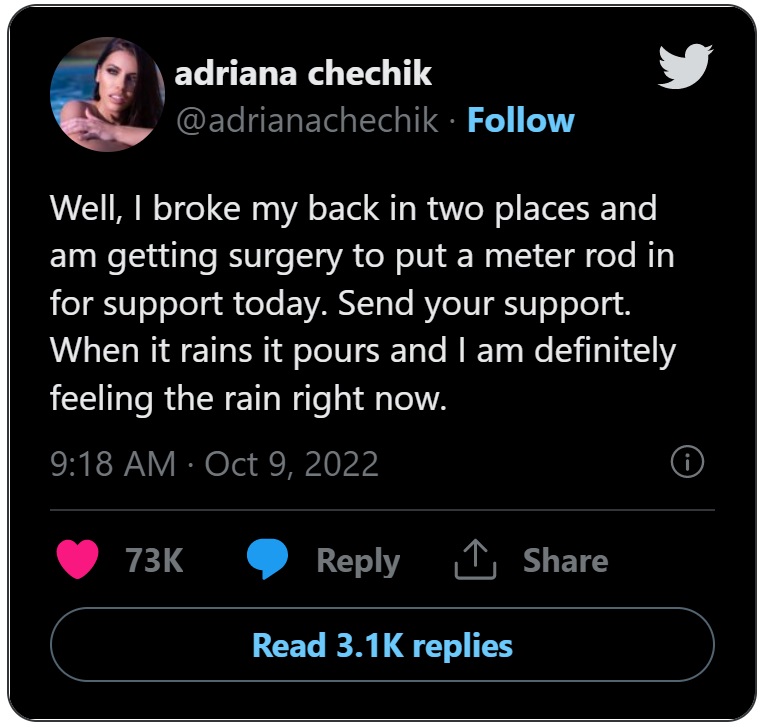 Adriana Chechik's broken back injury looks similar to the way that sneaky link woman jumped out building and landed on car in the seated position. Definitely an easy way to destroy your back. Hopefully the Twitch streamer's broken back surgery leads to a full recovery, but she seems to be in good spirits all things considered. If Adriana Chechik files a lawsuit against Twitch Interactive and TwitchCon hopefully she hires a good lawyer.