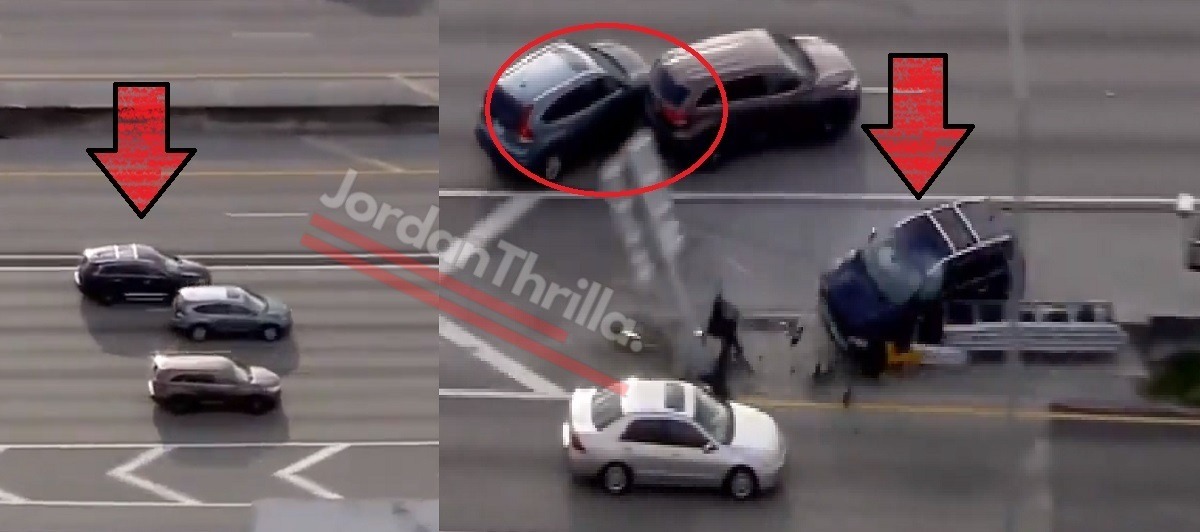 A Good Morning America I-95 police chase car wreck is going viral. The incident happened Broward County after 5 teens robbed a house and stole a car then crashed on I-95 South in a police chase on Live News during Good Morning America. Two of the teens tried to escape by crawling out the back window of the stolen car, while the other three were stuck inside the car.
The chaotic scene happened after the stolen SUV clipped another car while trying to maneuver through several cars. A domino effect caused a massive car wreck that even involved a police car. One lady was so stunned that she accidentally drove into the cop car while they were trying to apprehend the suspects.
The craziest thing about this footage is the fact that two of those teens seems to be unharmed despite their stolen car flipping several times and windows shattering. Now on top of the robbery stolen vehicle charges they will be facing other charges for evading police, and endangering the public.
You would think by now that criminals would realize that car chases like these almost never end well, especially when they are being broadcasted on national news.
Author: JordanThrilla Staff