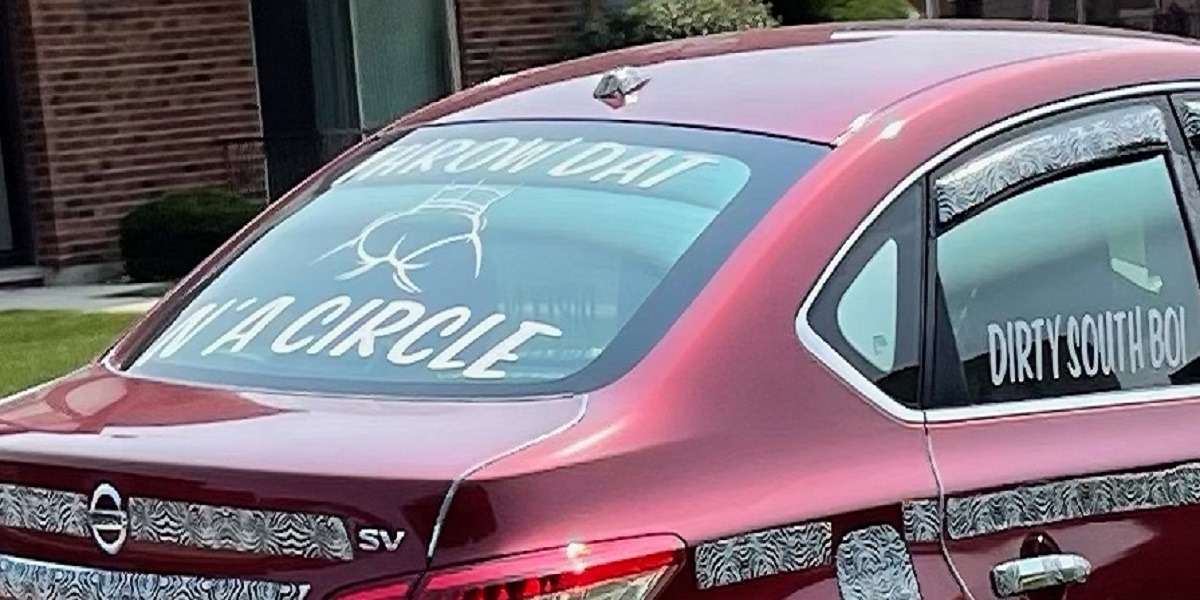 Every day when driving around you are bound to see some tacky looking cars on the road. However, a recent photo may win the award for the most tacky looking car ever to grace the social media world.
Throw Dat A** N'A Circle with Camo Strips?
A viral photo shows a Lil June license plate on a Nissan Sentra with camo strips, and slogan saying "Throw Dat A** N'A Circle" on the back window. The owner of this Nissan Sentra also put "Throw Dat A** N-A Circle" on each of the car's tires. What really made this whole design tacky was the manufacturer camo strips randomly placed all over the car.
You have to see this to believe it.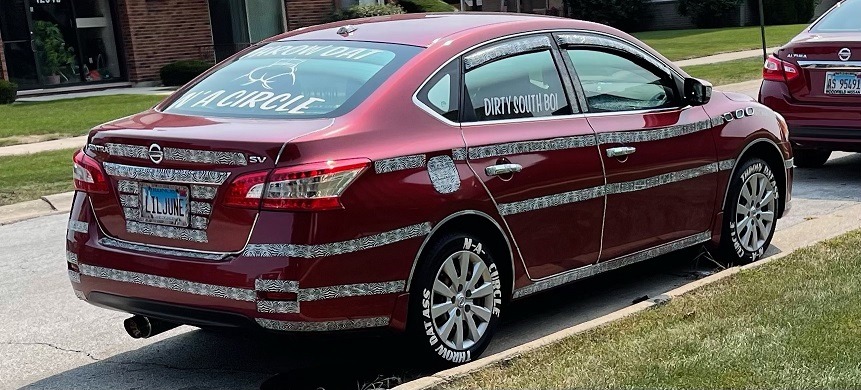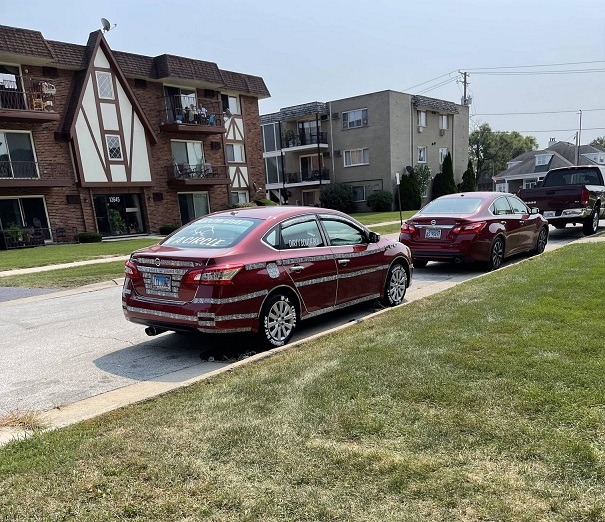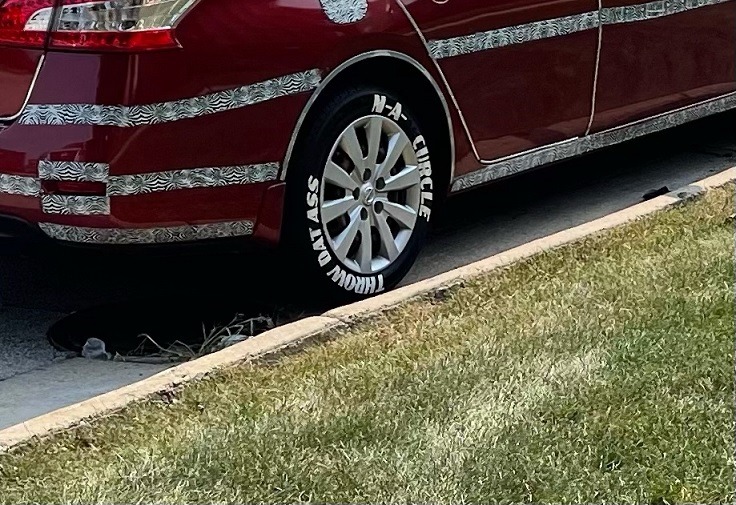 It's not clear what town or city Lil June's camo strip Nissan Sentra is located in, but it is truly a sight to behold. This car is so tacky it would stand out more than a rare luxury car on the road.
How old do you think Lil June is? Are they a man or woman? The world would love to see the face behind the "Throw Dat A** N'A Circle" camo strip Nissan Sentra.
Author: JordanThrilla Staff