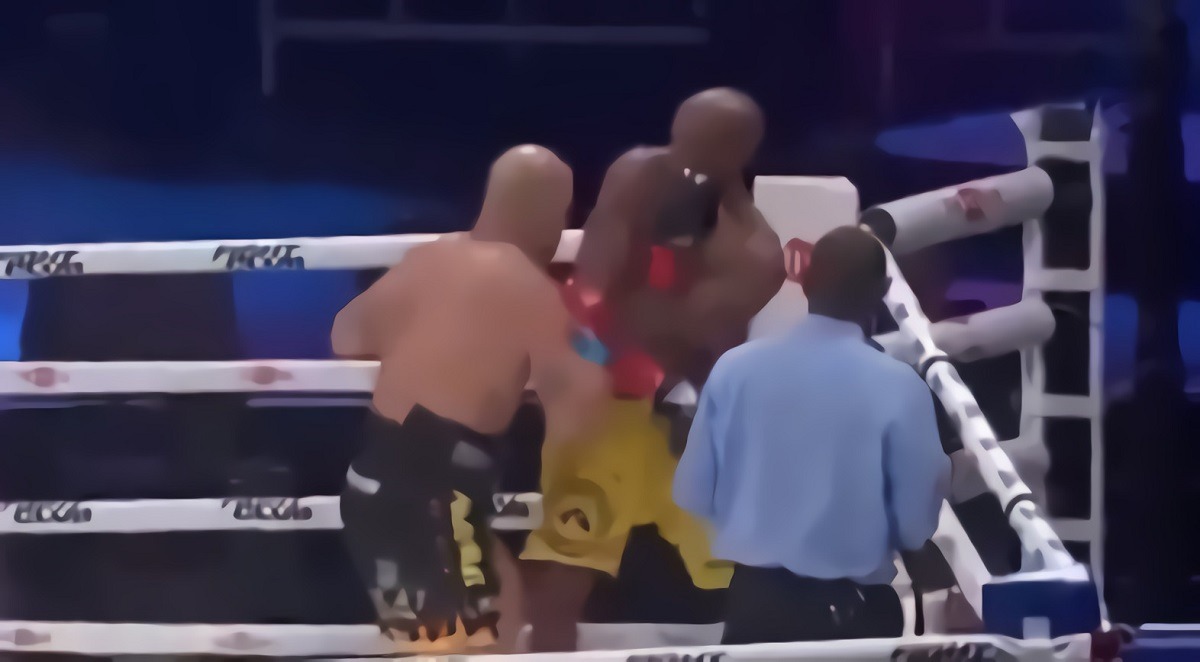 For those that thought Anderson Silva doesn't have punching power, you may want to change that tune after what just happened at Triller Fight Club. In just the first round Anderson Silva knocked out Tito Ortiz with a sneaky punch that sent him collapsing into the ropes, and face first into the canvas.
How Anderson Silva Knocked out Tito Ortiz
As you will see in the video clip below Anderson Silva went full Muhammad Ali playing the rope corner game. He was letting Tito Ortiz pummel him, then once he saw fatigue setting in he found a small pocket, and hit him with a sneaky right hand to the temple.
The punch didn't look that powerful, but that's how you know Anderson Silva has some real punching power. That punch ended Tito Ortiz, he was out cold motionless. Hopefully he didn't suffer any type of injury, because the way he fell didn't look good.
At 46 years old Anderson Silva is off to a 2-0 start in his boxing career. That same success he had in MMA still holding the record for the longest title reign in UFC history, is now being brought over the squared circle in boxing gloves.
Could Logan Paul or Jake Paul be next for him?
Author: JordanThrilla Staff