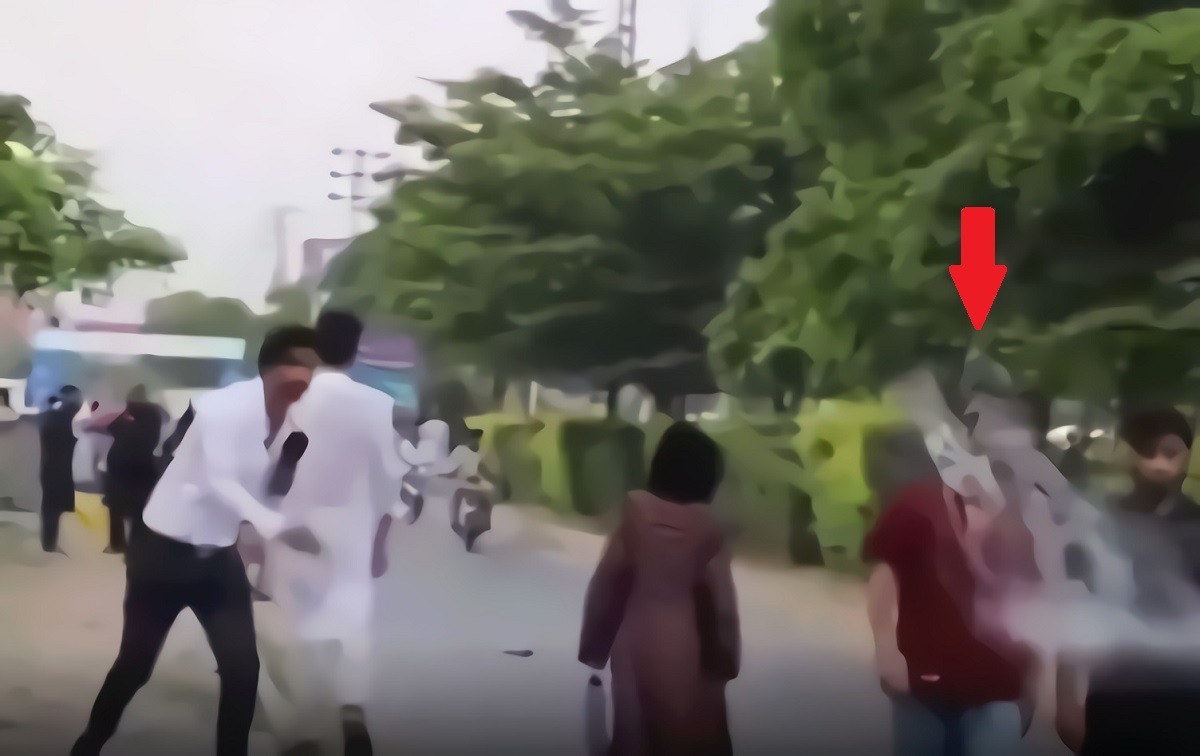 You know those pranks where people do something to someone while their back is turned, then act oblivious to what happened when they turn around? Now imagine a news reporter doing that on live tv in a busy street, and you have a classic internet moment going viral.
The viral prank video shows an Indian news reporter throwing water balloons at a man walking by, then pretending he didn't do it every time they turned around. The prank was so effective, because the street was very busy, and no one would ever expect the Indian news reporter talking to the camera was the one committing the hilarious water balloon act.
Perhaps the funniest part about the video was the fact that the Indian news report had water balloons hidden in his pockets, and you still couldn't tell.
Talk about being stealthy.

It was hilarious how the man that got hit by the Indian reporter's water balloons wanted to go after someone, but wasn't sure who to approach. It seems his first thought was that it had be one of the people riding on the bike. The way he was walking away all depressed and soaking wet after being hit the first time just added to the humor.
The video cuts off before the world could see what happened next, so maybe the Indian news reporter eventually got exposed as the prank artist.
This Indian reporter water balloon video might make the top 10 list for the funniest viral internet moments this year. It's not clear when the video was actually recorded though.
Author: JordanThrilla Staff