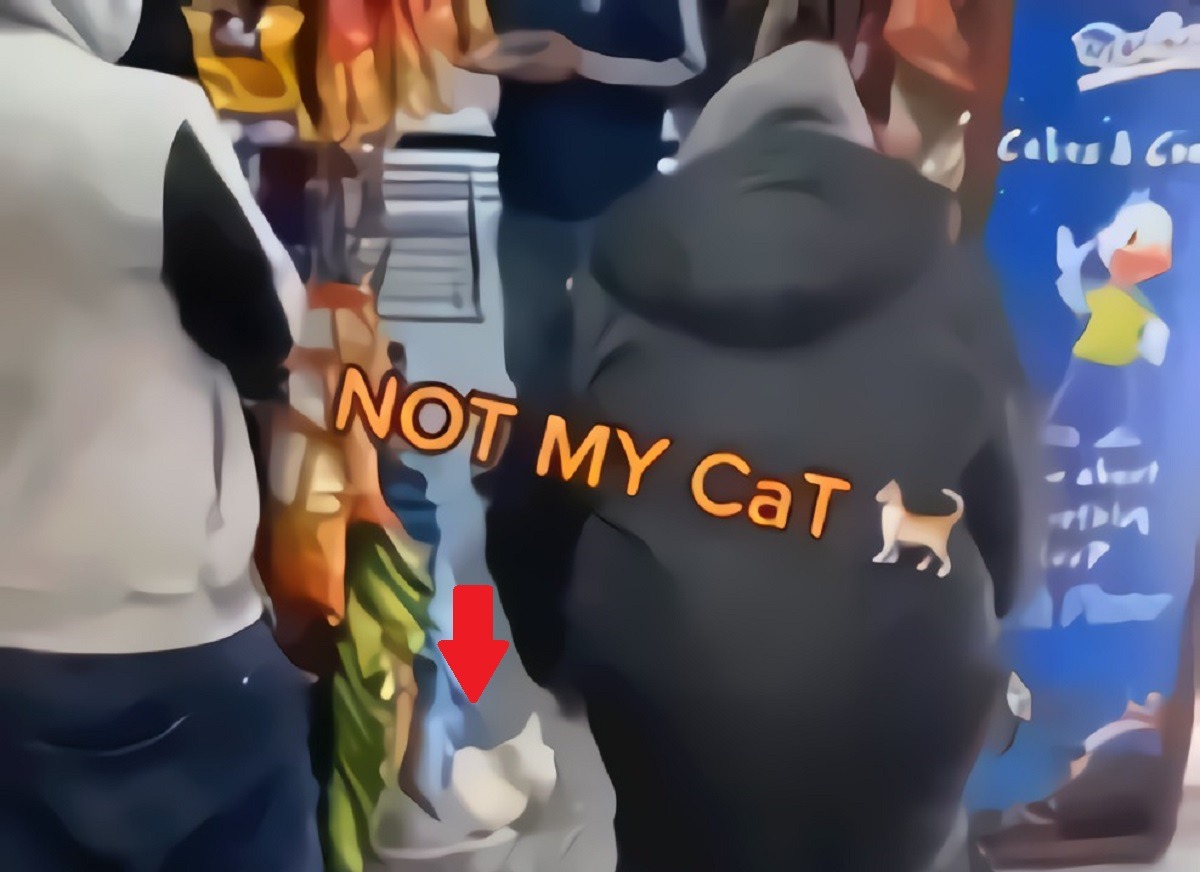 If you were in a gas station, and a clerk gave you 5 seconds to pick up as many items as you can for free, what would you take? This is the premise of why the 'Not my Cat' TikTok video posted by TikToker "itsmedyy" is going viral on social media.
It all started when the Gas Station cashier asked man to answer the question,
"What is 10 x 10 – 50".
The clerk promised if that if he answered the question correctly he would have 5 seconds to pick up anything in the Gas Station and leave with it. When the man answered "50", the 5 second countdown began, but something unexpected happened.
Rather than going for items in the store, the man tried to take the gas station clerk's baby cat, which he reacted to by saying,
"not my cat".
Since the cat was off limits the man settled for a rack full snacks, and a hookah. In that moment the "Not my Cat" TikTok video became an instant hit across social media as "itsmedyy" started to trend.
That guy was a true animal lover through and through. He could have gotten anything he wanted from that store, but what was most valuable to him was keeping the small cat as a pet. That seems to convey he values sentimental things over material things, unless his plan was to sell the cat to someone else.
Really the smartest thing he should have asked for is the entire container of scratch off tickets, because that could have possibly made him millions, or at the very least a few thousand dollars. He could have bought a cat with that money.
Nevertheless, hopefully someone sees this 'Not my cat' TikTok video, locates that man, and gives him a free cat to love.
Author: JordanThrilla Staff