Did you ever think you would see Bad Bunny and Booker T in the same video? That became a reality today, and as expected people across the world are ecstatic.
People reacting to Bad Bunny releasing a "Booker T" single with Booker T literally in the video is going viral.
Take a look at this legendary moment and the reactions from all over the globe.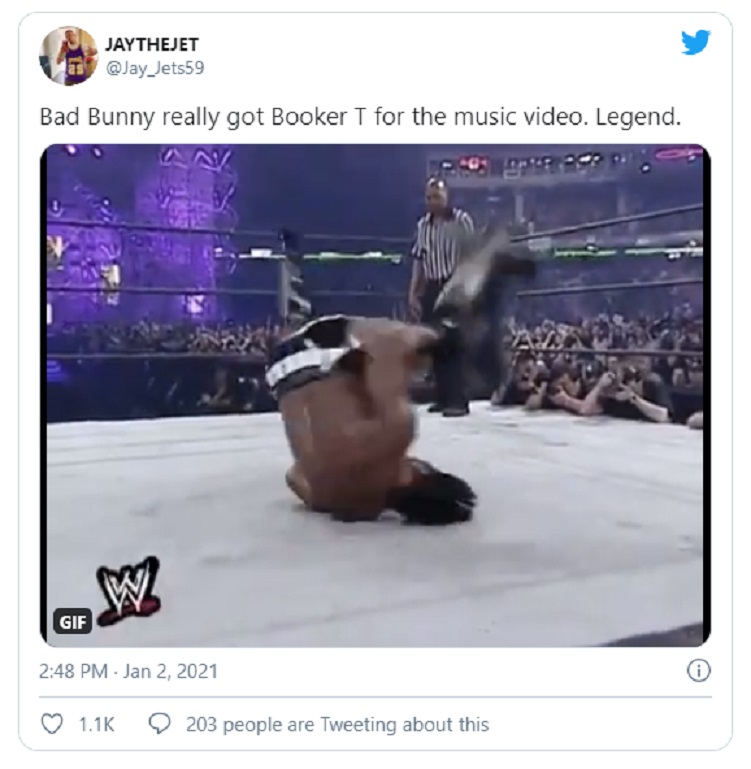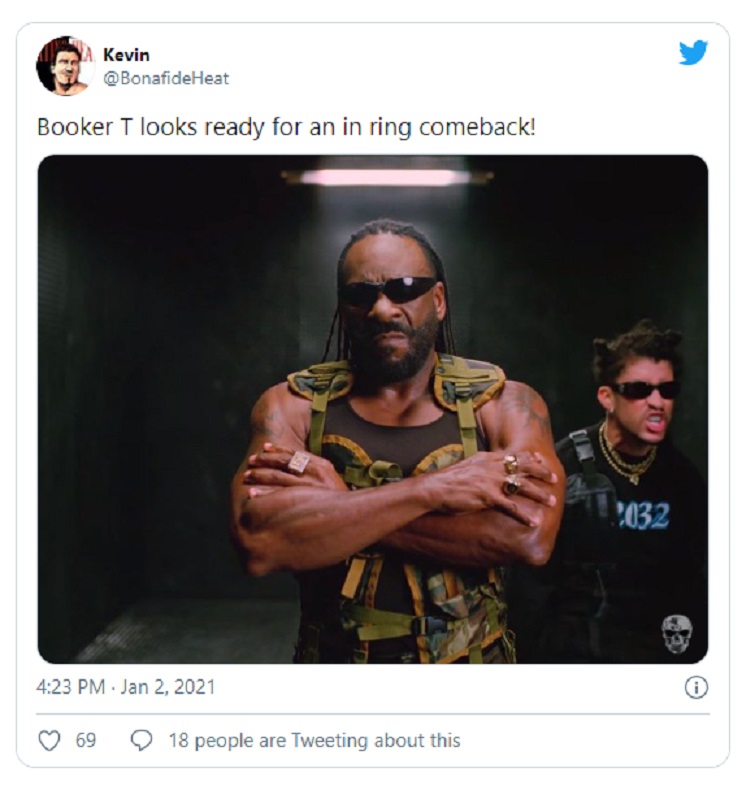 Booker T is a legend in the wrestling world, and now Bad Bunny has made him a legend in the Latin music world. This is an incredible mix of cultures made possible by music. It's not often you see WWE and Latin Music coming together to create a pivotal moment like this. Very beautiful to see.
2021 is definitely off to an interesting start.
Author: JordanThrilla