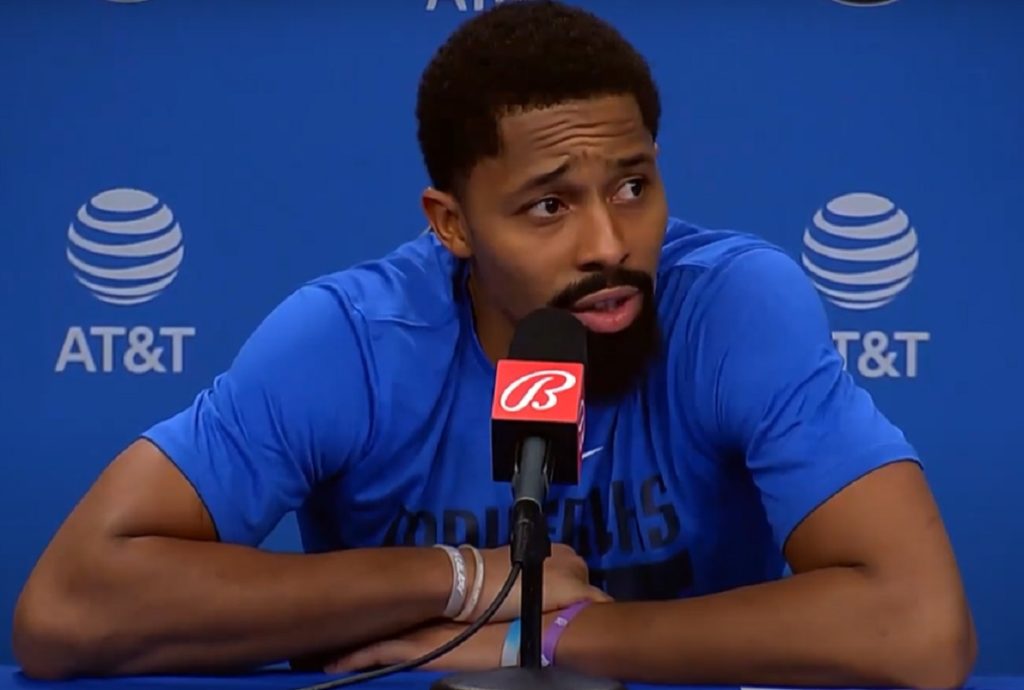 It's not often you hear about NBA referees caught in controversy due to words they used during a game, but veteran official Tony Brothers' alleged use of foul language towards a Mavericks player is one of the top stories today. The claims of what was said came straight from Spencer Dinwiddie, who clearly feels very disrespected by what allegedly took place.
Why Did NBA Referee Tony Brothers Curse Out Spencer Dinwiddie? Details on What He Allegedly Said
Mavericks pulled out a close 1 point win over the Raptors, and Luka Doncic continued his streak of 30 point games tying Wilt Chamberlain's record. However, all that was overshadowed by Spencer Dinwiddie's allegations against referee Tony Brothers. During his postgame interview, he claimed that Tony Brothers called him a "B*tch A** Motherf****er". This allegedly happened after he gave Dinwiddie a technical foul. It's alleged Tony Brothers got mad at a "clap" gesture Dinwiddie made, but he claims that's something normal he does all the time during games, and wasn't even meant to be disrespectful. Essentially he's saying Tony Brothers' foul language wasn't warranted.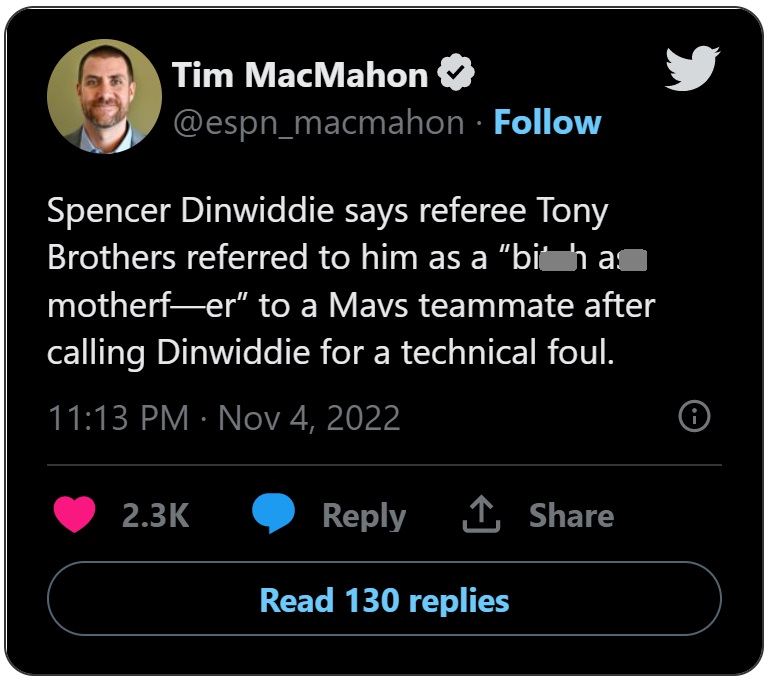 Tony Brothers' History of Trying to Fight Players and Coaches
Tony Brothers has a history of taking offense to things during basketball games. For example there was that time he wanted to fight the Celtics, allegedly because of the way someone on their coaching staff pointed at him.
Some NBA coaches really don't like Tony Brothers as a referee, and feel he causes unnecessary issues on the court mostly due to bad calls. Take a look at how Mike Brown reacted when seeing him backstage one time in the past.
It will be interesting to see how the NBA intervenes in this situation, or if they even do. Clearly a player or ref using that type of language in a demeaning manner shouldn't be tolerated, due to the potential chaos it could cause. Imagine if Tony Brothers said something like that to a player like Draymond Green or Marcus Smart, all hell might have broken loose.