Ever since several videos leaked of the moment Takeoff got shot, a man named Lil Cam aka Joshua Isaiah Cameron seen wearing yellow hoody has been accused of being the shooter, although it hasn't been definitively proven yet. Today news began to trend that the streets may have taken swift action to get justice for his alleged crime. In this article, we'll discuss why the rumor may, or may not be true.
Details Behind Viral Rumor Takeoff's Alleged Shooter Lil Cam was Shot and Killed in 5th Ward
According to police reports Takeoff was shot dead at 810 Billiards and Bowling located in Houston. Several videos show that an argument broke out during a dice game, and the shooting happened as Quavo was walking away. TMZ posted a video of an armed man in the crowd, but in the footage Lil Cam who was wearing a yellow hoody was seen closest to Takeoff before the shooting. Since he is rumored to be the main suspect, and allegations about his 5th Ward Mob ties began to trend.
Today news began to spread that someone shot and killed Lil Cam in the 5th ward Houston area. Some people are a bit skeptical about this, because as of now there are no official police reports regarding the alleged shooting. Considering how high profile this situation is most people expected there to be some chatter going on within the Houston Police force. Across social media there are people who allegedly know him claiming that he's still alive, but in the same breath there are also people who claim they have confirmed Lil Cam is dead. It should be noted there is no footage that clearly shows Lil Cam murdering Takeoff, so the allegations against him are speculation based on his proximity to him before the shots went off. Below is every video that has been seen on social media showing the moment the shooting happened, or after.
This TMZ video showed an armed man in the crowd that doesn't appear to be Lil Cam.
The footage below showed J Prince Jr. walking over Takeoff's lifeless body almost like he didn't care. It was reported that Drake and J Prince unfollowed Quavo on Instagram, which is interesting considering what takes place in the video. Some rumors suggest that Quavo was arguing with J Prince Jr. before the shots went off.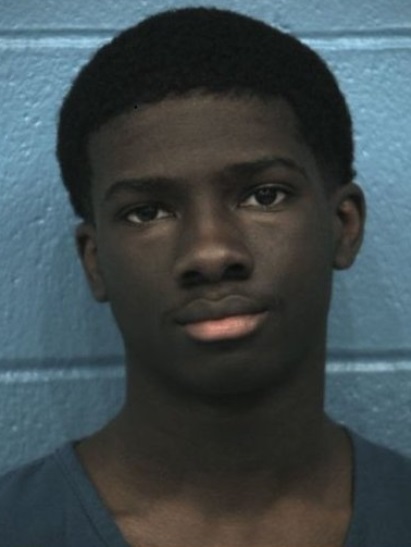 Based on the TMZ video you can see it would be tough to definitively say Lil Cam shot Takeoff, but if he is considered the main suspect there must be a reason. The streets don't need confirmation to take action as we have all seen over the years. However, if Lil Cam was shot dead in 5th Ward it's safe to say that the streets must know a bit more than Houston Police do at the moment.
This situation could be a revolving cycle of tragedy, because if Lil Cam was murdered then his people will possibly seek out retaliation as well. However, some people believe he may have been killed, so police can't question him.