People are reacting to DaBaby breaking up with DaniLeigh after she said a "Yellowbone is what he wants" in her controversial song promoting colorism. The announcement that DaBaby broke up with Dani Leigh came in a post from Instagram where she said "Officially Single".
While people don't know why DaBaby ended his relationship with DaniLeigh the timing was shortly after she made an racist karen apology video about her song "Yellowbone" promoting colorism. In that video DaniLeigh referred to DaBaby as her "chocolate man", and used that as an excuse that she wasn't racist.
Well now she can't use that excuse anymore, and Twitter is having their way with her by posting endless jokes about Dani Leigh getting dumped by a black man.
Take a look at how people react to DaBaby breaking up with Dani Leigh, and her IG post announcing it.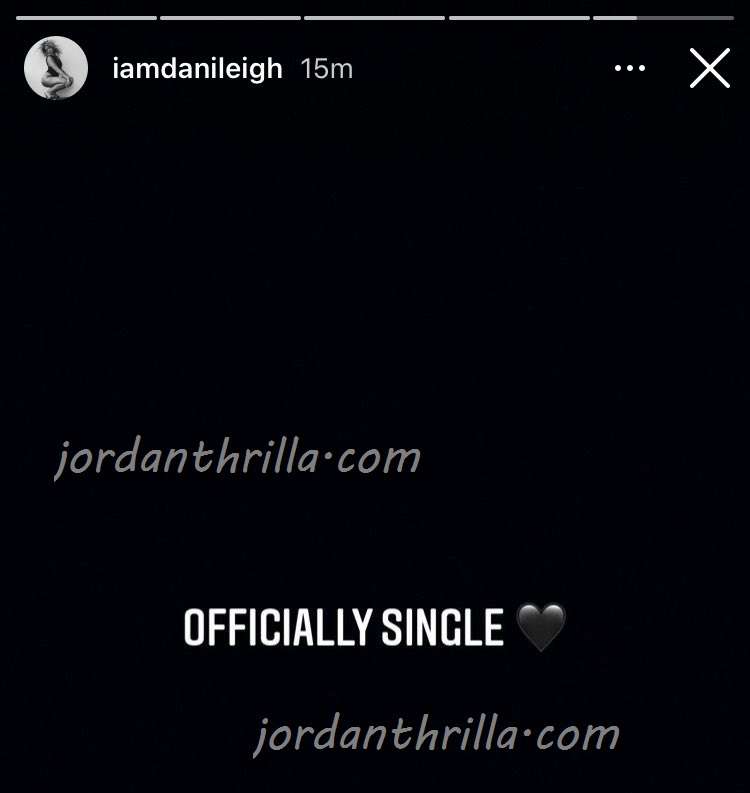 " DaniLeigh and Dababy are officially broken up "

Everybody : pic.twitter.com/O33Wb5A6aa

— A Real $moove Production (@Jayl0n1k) February 7, 2021
Danileigh did all that yelling abt Dababy wanting a yellow bone for him to leave her 2 weeks later pic.twitter.com/73sQqQR8oy

— Kenny G ❄️ (@DaRealKhefner) February 7, 2021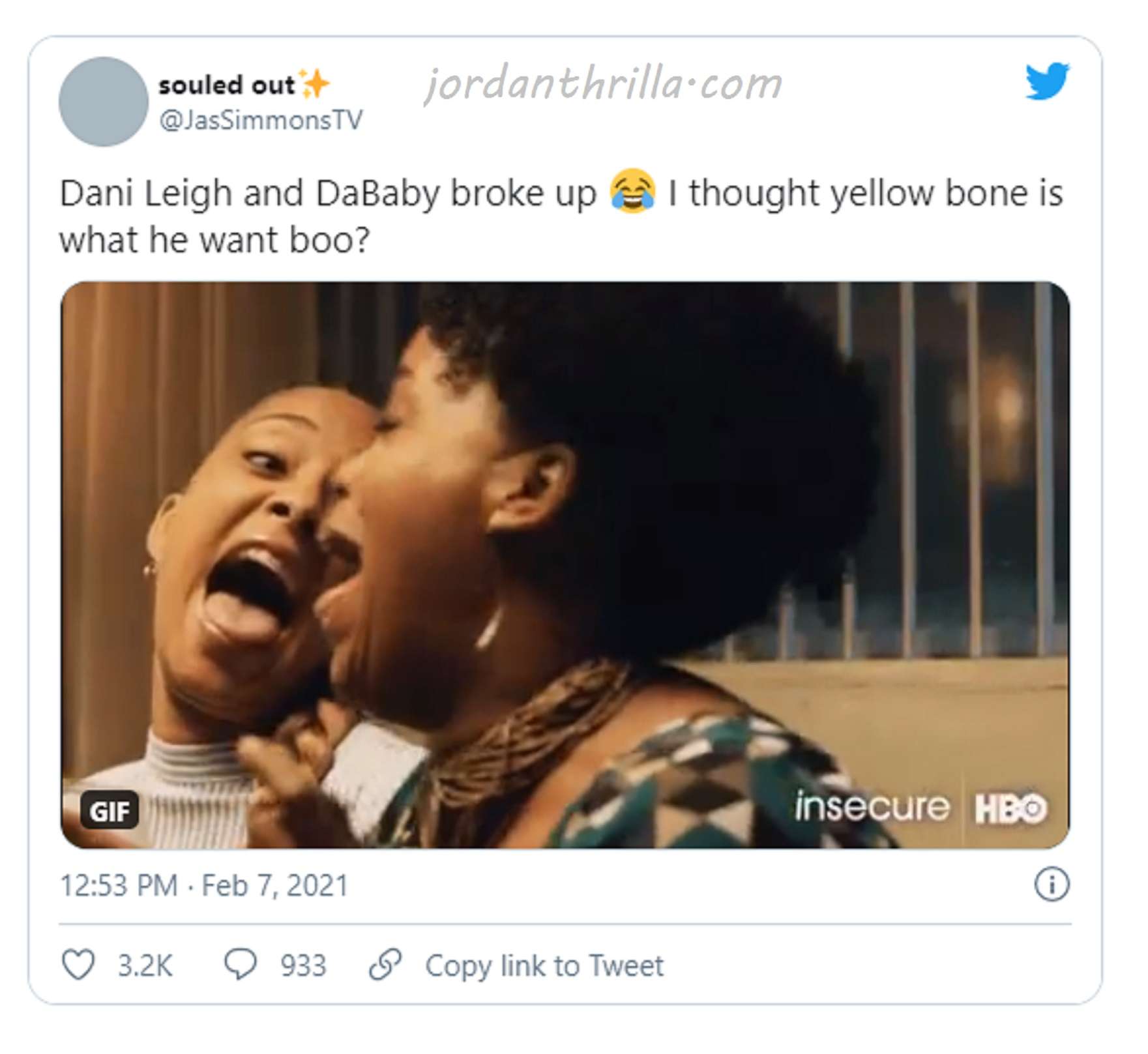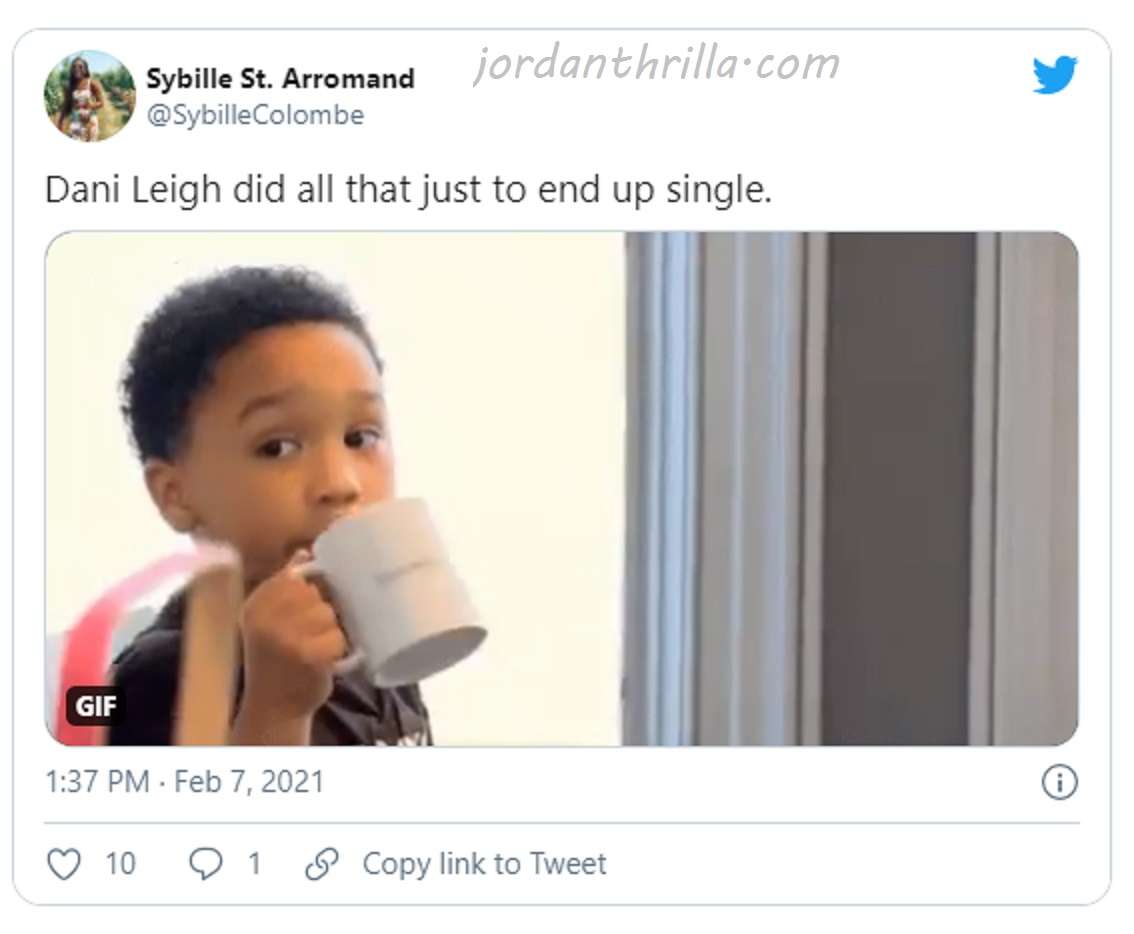 Now the "Yellowbone" song DaniLeigh made promoting colorism has backfired on her even more. In that song she said over and over "A yellowbone is what he wants", then got dumped by DaBaby a few weeks later.
DaniLeigh is officially a social media meme for real now. The irony of this situation is too too real.
Author: JordanThrilla