Did Lil Reese snitch on his drug dealer after he got shot at the parking garage? New details in the Lil Reese shooting reveal that he gave Police some very sensitive intel about the people inside the Silver Durango at the scene of the shooting. It was also revealed that Lil Reese did the most of the talking out of all the people who got shot.
According to reports, Lil Reese told police he buying weed from the people inside the silver Durango. He told police he met the men outside the parking garage, and was instructing them where to drive to make the deal. There could be other reasons behind him saying that, but on the surface it sounds like Lil Reese snitched on his weed dealer after the parking garage shooting. Meanwhile the other victims remained relatively silent.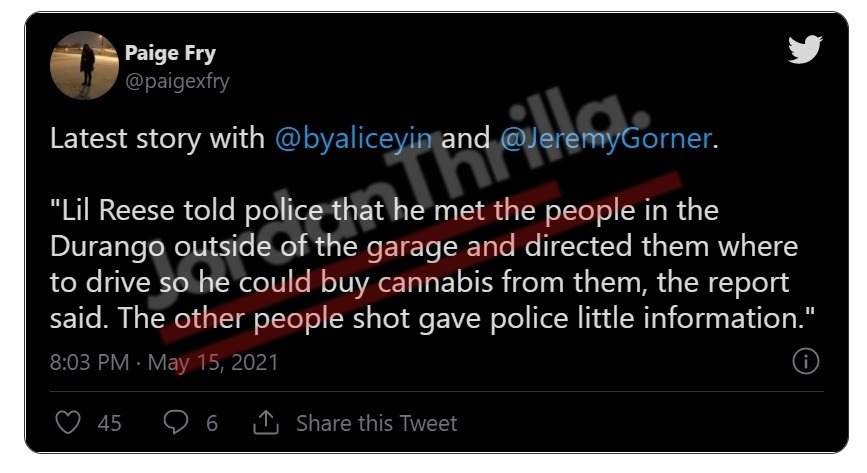 In the video below from the shooting scene you can see that silver Durango outside the parking Garage.
Although weed has been legal in Chicago since January of 2020, it remains illegal for individuals to sell weed. This means Lil Reese snitched to the cops about his connect doing something illegal.
It would be super ironic if Lil Reese is snitching after all the beefing he did with champion of snitches Tekashi 6IX9INE.
Author: JordanThrilla Staff