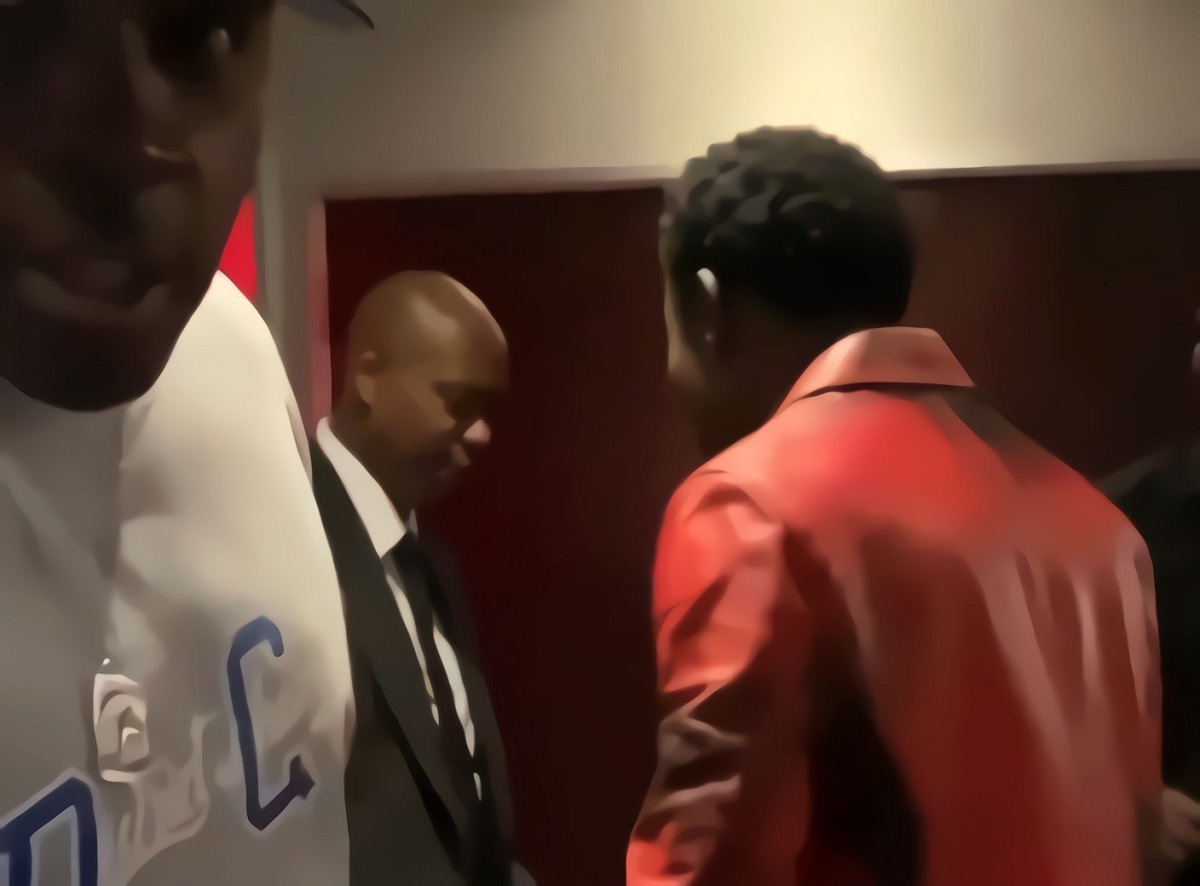 You know how some people touch your arm while talking to you? Most of the time that isn't too annoying when you know someone well, but when it's an acquaintance who isn't a good friend, it can become a bit agitating. This is the core of what is making video of Michael Blackson and Dave Chappelle go viral.
Was Dave Chappelle Annoyed by Michael Blackson?
In the viral video Dave Chappelle looks agitated that Michael Blackson is being too touchy while talking to him. Michael Blackson was making jokes about what Dave Chappelle said about DaBaby during his The Closer special.
It seemed like friendly banter, but when Michael Blackson touched Dave Chappelle's arm he looked down at his hand with a look of disgust, as if he was thinking "don't touch me". Remember it was just a few days ago that Michael Blackson called Dave Chappelle a snitch for revealing DaBaby's Walmart situation.
Dave Chappelle continues to battle controversy from people who claim his The Closer special perpetuates transphobic ideologies. However, he continues stand firm on the idea that he doesn't care about being cancelled, which makes it impossible to cancel him.
Author: JordanThrilla Staff