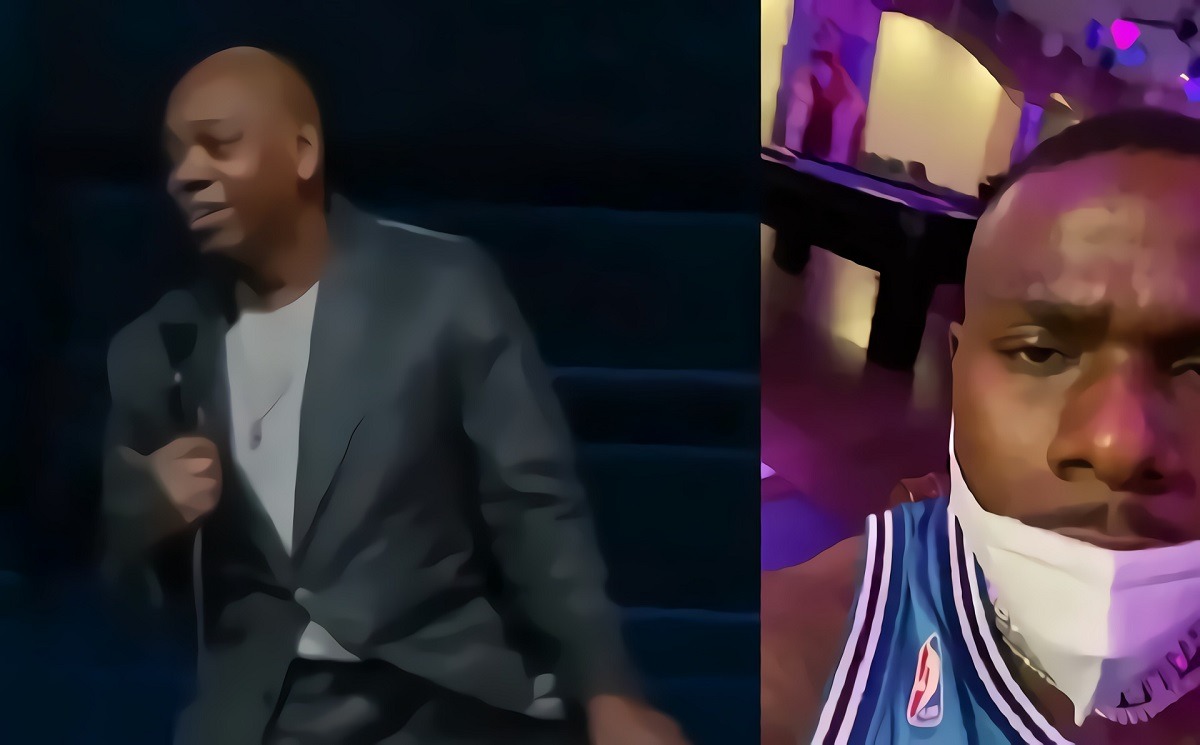 It was a few months ago that DaBaby made homophobic and HIV STD comments during his Rolling Loud performance. In the weeks following he was cancelled by majors artists like Dua Lipa, his upcoming shows were cancelled, his songs were taken off the radio, and he was removed from some major singles he was featured on.
The situation was strange to Dave Chappelle, because DaBaby has done things in the past that most people would consider much worse, yet the same people that cancelled him over his comments about the gay community were fine working with him. Dave Chappelle reacted to DaBaby getting cancelled by the LGBTQ community and others during his "The Closer" special on Netflix, and he got real bold with his words.
Dave Chappelle Criticizes LGBTQ Community For Cancelling DaBaby Over Homophobic Comments, While Ignoring His Prior Murder Case
For the rest of this article we will focus on what Dave Chappelle said, but also we'll explain the full story about the DaBaby Walmart incident he is referring to. Dave Chappelle pointed out that DaBaby shot a man named Jaylin Domonique Craig dead at Wal-Mart, and people in the LGBTQ community seemingly didn't care that much. DaBaby was never cancelled by anybody, and went on to have a very successful career. He even talks about what happened at Walmart in his music. Artists like Dua Lipa had no problem working with DaBaby despite his past murder case.
Once DaBaby made comments that offended the LGBTQ community he was put on the cross, and his career was destroyed. It started with Dua Lipa taking him off her hit single, and publicly condemning him on twitter. From there he was cancelled from all angles including concerts, radio play, and being removed from more singles he was featured on. During Dave Chappelle' LGBTQ comments on 'The Closer' he seemed to insinuate that America now holds the emotions of the LGBTQ community above murder of a human being. Is that reach, or does DaBaby's situation prove that to be true?
The Story of How DaBaby Shot Jaylin Domonique Craig Dead, and Why His Cousin Says it Was Murder
Once upon a time a family member of the teen Jaylin Domonique Craig who DaBaby murdered in Walmart spoke out on Twitter to reveal the alleged truth about the situation. Like Dave Chappelle she was also surprised that it took DaBaby saying something about the LGBTQ community to get cancelled, when it was common knowledge he shot dead a teenager in Walmart. She posted her testimony on the same day DaBaby went viral for making those homophobic comments at Rolling Loud.
According Jaylin Domonique Craig's cousin, DaBaby lied to about being robbed before he shot him dead in Walmart. She claims Jaylin was just a fan who was asking for an autograph, and DaBaby got agitated for no reason starting a fight with Jaylin's friend Henry. She alleges Jaylin Craig was trying to breakup the fight when DaBaby shot him dead.
She says ballistic evidence shows that DaBaby shot Jaylin Craig in his back when he was trying to run away after he pulled out the gun. DaBaby allegedly lied saying Jaylin Craig robbed him, so he could claim self defense and not catch any charges. The saddest part to her is that he brags about incident in his music.
Below is the story behind DaBaby allegedly murdering Jaylin Dominque Craig as told by his cousin.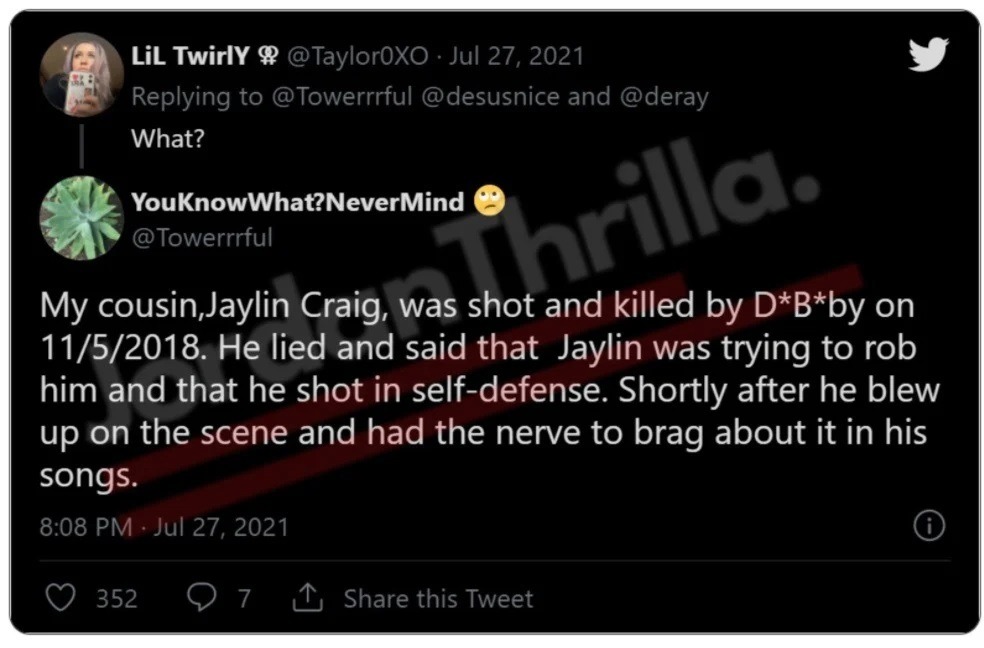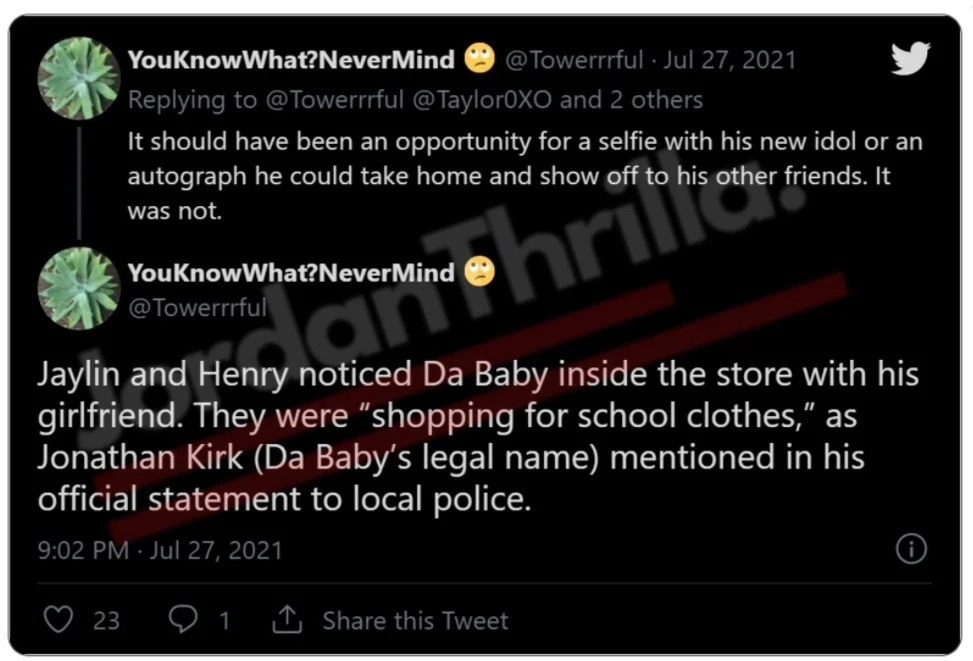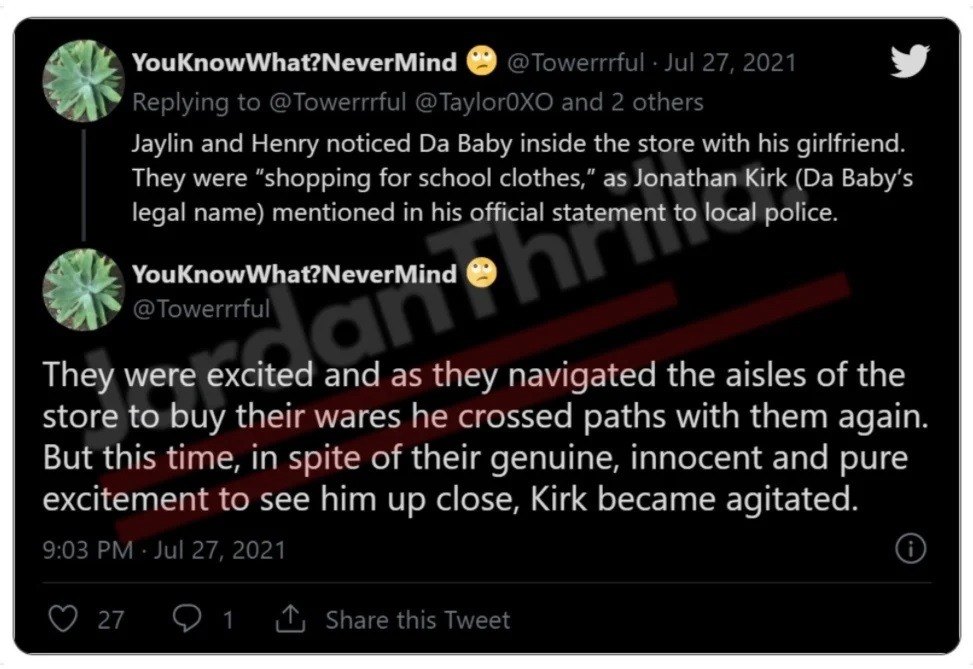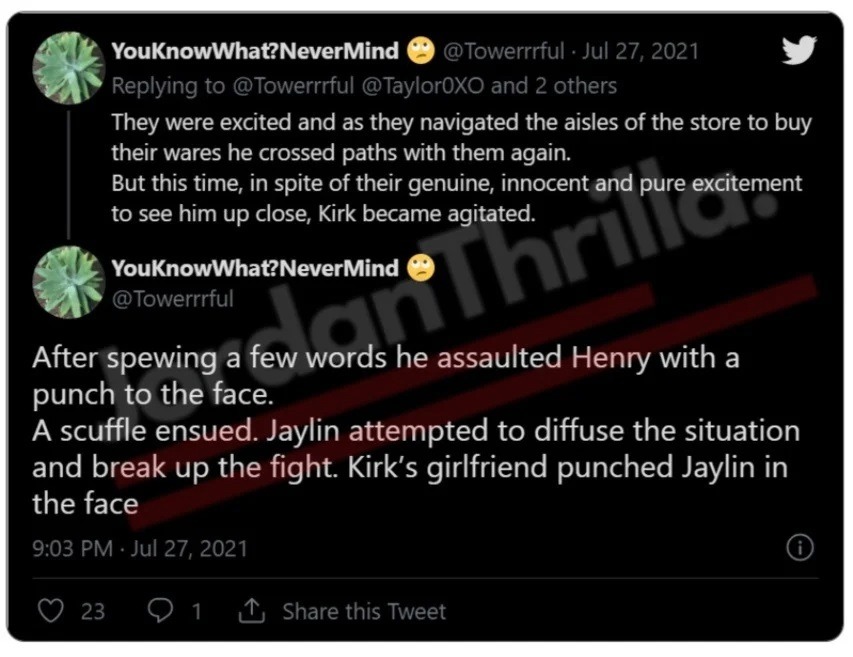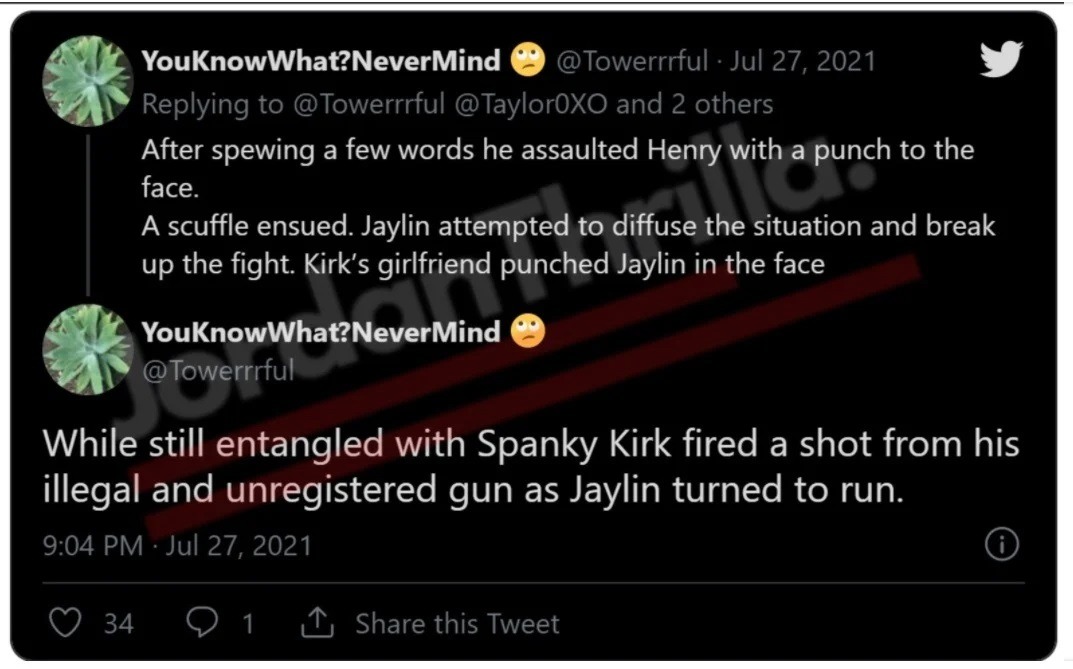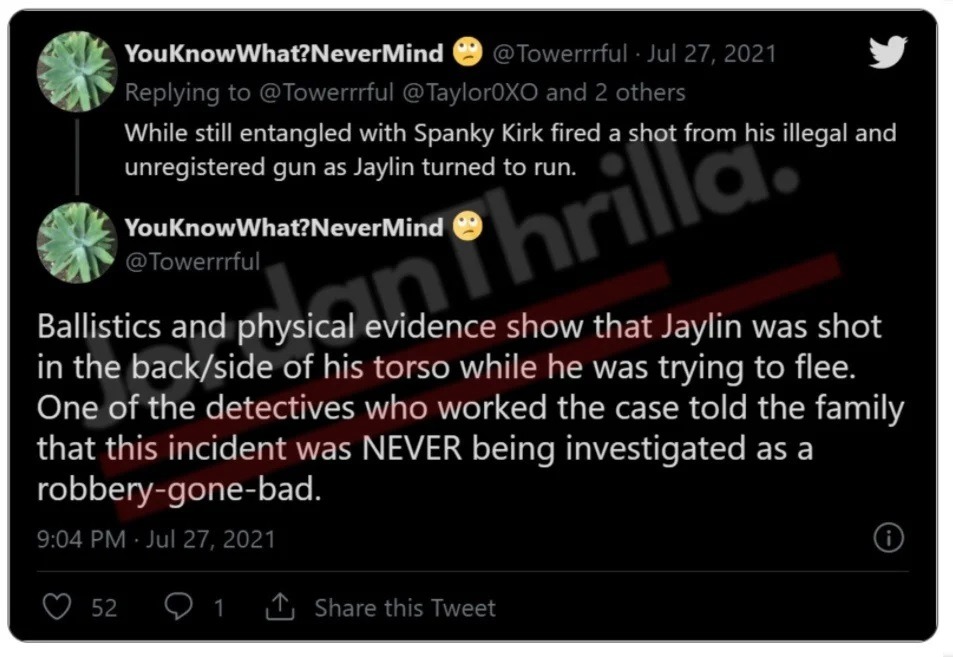 Here is a photo of Jaylin Craig.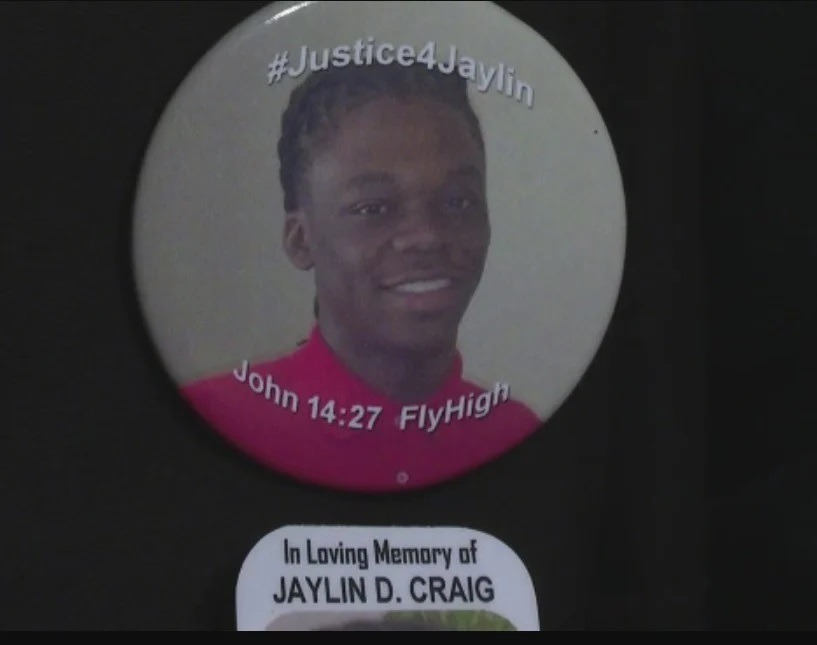 That was tough to read from an emotional standpoint. You can feel the pain Jaylin Craig's cousin still goes through thinking about his death.
Dave Chappelle has started an interesting conversation that has evoked many different emotions on social media. Why was Dababy cancelled for dissing the LGBTQ community, but not for murdering a teenager in Walmart? Which is worse a closeted homophobe or an alleged murderer?
However you answer those questions the fact still remains that the comments DaBaby made about LGBTQ community were completely unnecessary. The continuous fallout of that misstep is now shedding more light on what allegedly happened at Walmart that day. Dave Chappelle put DaBaby on blast indirectly. This gives a whole new meaning to the "The Closer".
Author: JordanThrilla Staff