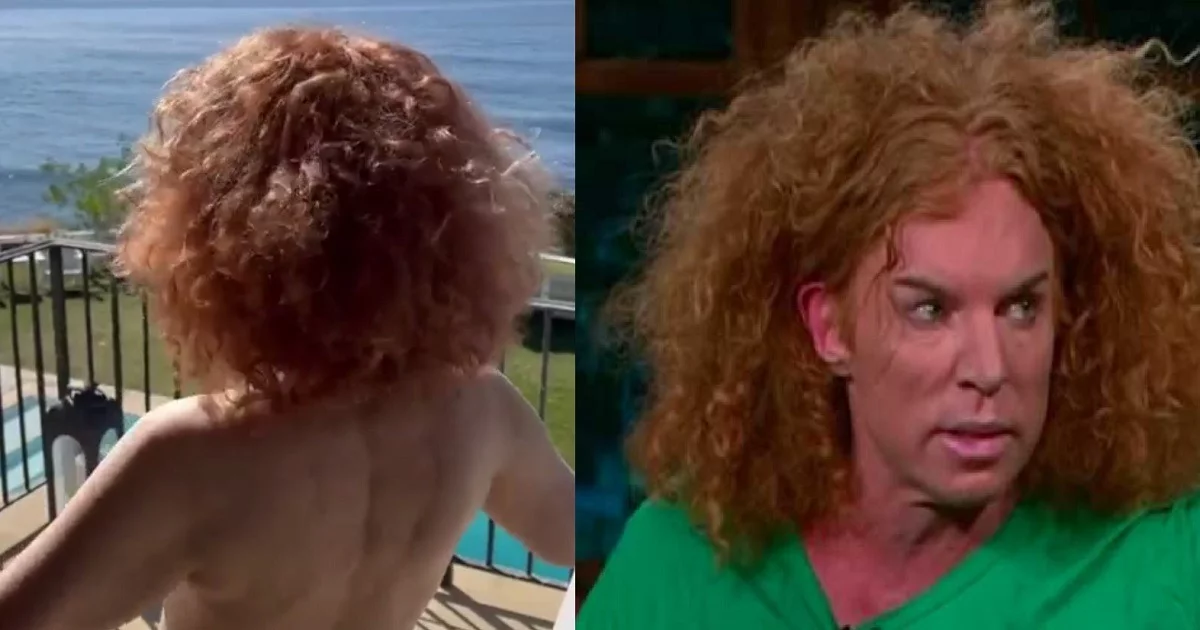 Is that Kathy Griffin or Carrot Top? This was the strange question that went viral after a video of a nude Kathy Griffin topless on her porch was posted on her Twitter. She probably didn't expect the roast session that would ensue at her expense afterwards, but maybe she did.
Kathy Griffin's Nude Topless Video Gets Roasted with Carrot Top Comparisons
Among the many jokes that people made about Kathy Griffin's topless video were comparisons to Scott Thompson aka Carrot Top. He actually had another name imagine that.
In the video Kathy Griffin's back is turned to the camera in a way she could easily be mistaken for Carrot Top. The orange pompom hair with the random arm pit scratch really makes the comparison stick.
Does Kathy Griffin look like Carrot Top in this video?
Take a look at some of the reactions to Kathy Griffin's nude topless Twitter video.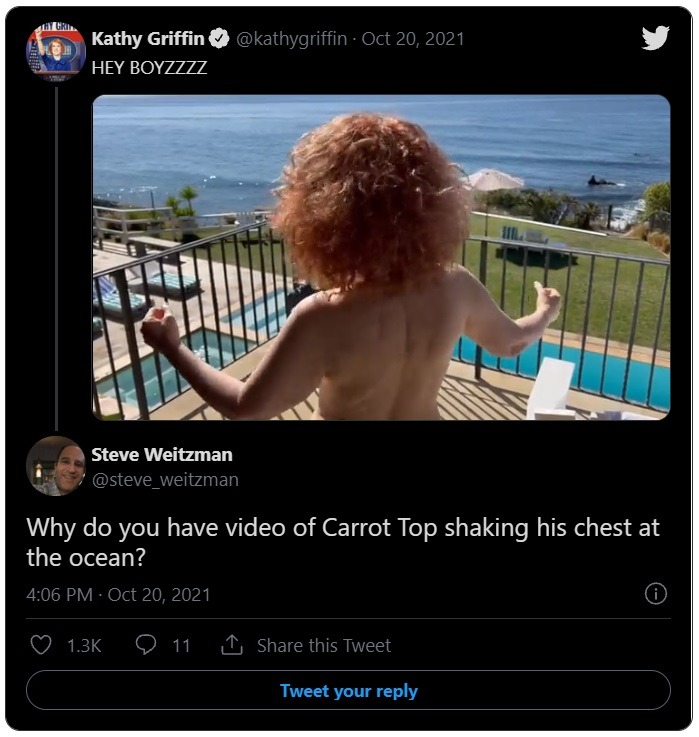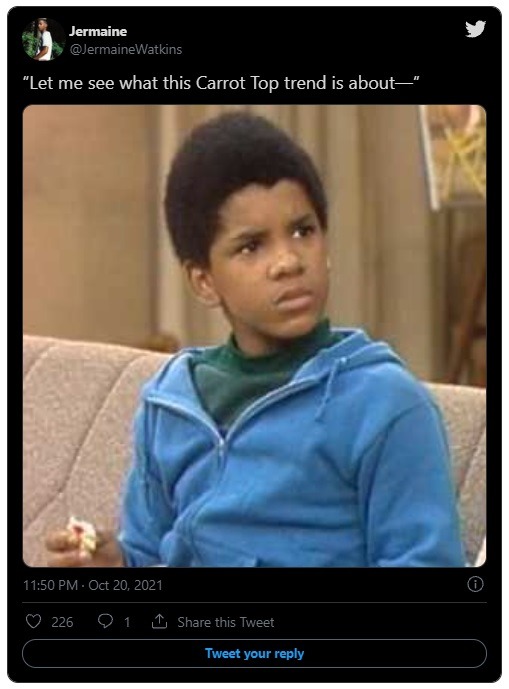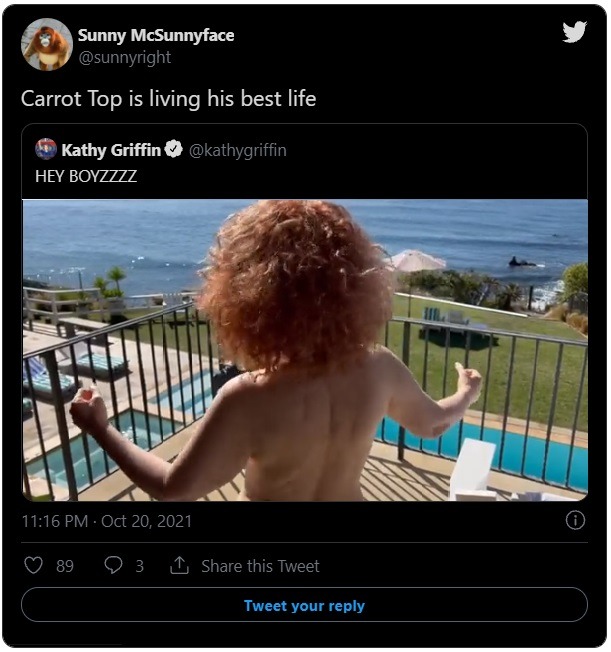 Over the past few years Kathy Griffin has made a habit of pulling stunts like these where she bares all skin in public, so this wasn't surprising in that regard.
Carrot Top is probably somewhere confused as to why he's trending on social media.
Author: JordanThrilla Staff