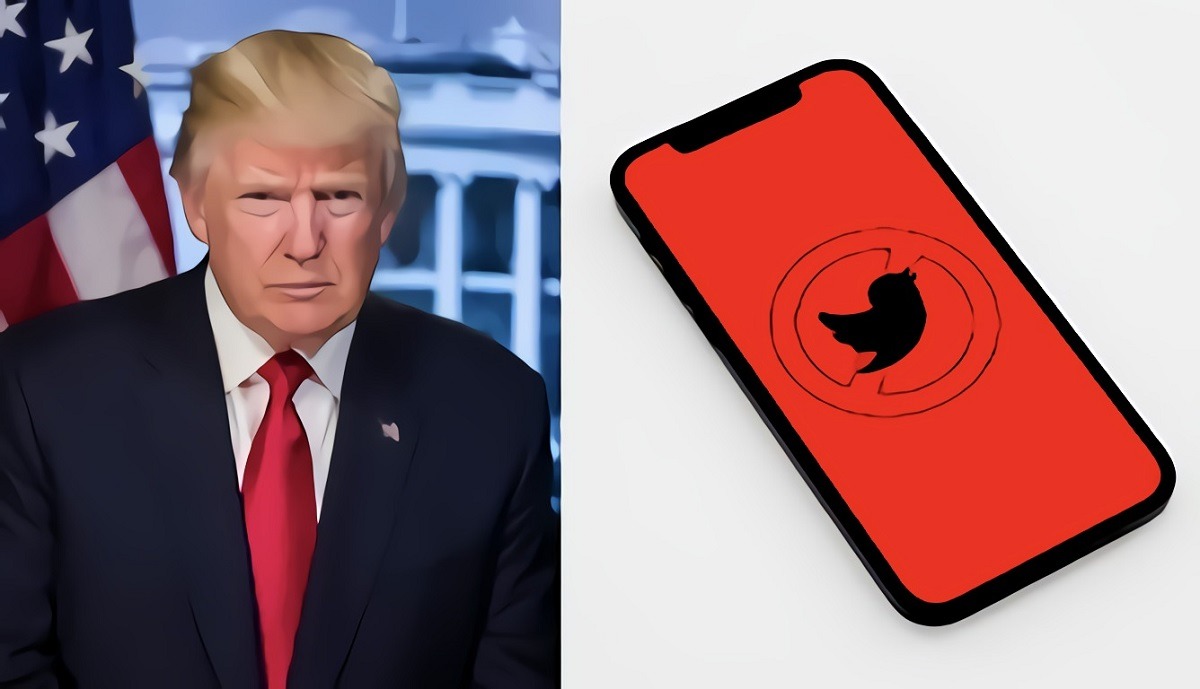 Donald Trump is apparently going to live up to his word of building a social media platform to rival Twitter. In a lengthy announcement from Trump Media & Technology Group, Donald Trump announced 'Truth Social'. Within that announcement Trump declared social media war on Big Tech companies.
Trump Media and Technology Group is Really Gearing Up For Battle Against Twitter
To begin his 'Truth Social' announcement Donald Trump revealed how his Trump Media & Technology Group will become a publicly listed company with the help of a definitive merger agreement with Digital World Acquisition Corp. He alleges that Trump Media has an initial enterprise value of $875 Million, with the potential of $825 Million more in additional earnouts, which would make his company worth $1.7 Billion if it performs as expected.
Why Did Donald Trump Create 'Truth Social' Social Media Platform?
In his 'Truth Social' announcement Donald Trump unleashed a heated rant about the powers that be who banned him from Twitter. He accused Big Tech companies in Silicon Valley of using their "unilateral power" to silence opposing voices on social media. He gave an interesting example when he alleged that Taliban members are on Twitter, but the former president of the United States is not. "Truth Social" is Donald Trump's weapon he plans to use to get social media revenge on companies that silenced him from Twitter.
How to Pre-Order 'Truth Social'
If you own an Apple iPhone, and are itching to say you bought "Truth Social", you can pre-order it right now from the Apple Store, but you might not be able to use it for awhile.
When is "Truth Social" Launching?
The earliest you'll be able to use Truth Social is during the closed beta test that begins in November 2021. Closed Beta means it will be an invite only testing phase. To sign up for the Truth Social Beta invite list you have visit truthsocial.com, and follow the instructions they provide there.
The nationwide release of Truth Social is set for the first quarter of 2022.
Will Donald Trump's 'Truth Social' be a Twitter Knockout?
Truth Social will be the first direct rival of Twitter in a long time. Due to Donald Trump's fame, and legacy of being one of the most controversial presidents ever, millions upon millions of people who like or dislike Trump are going to sign up to be on his social media platform. Since Truth Social is slated to be the ultimate "free speech" platform, it's going to appeal to both Trump Supporters, and people who dislike Trump.
However, no matter how successful Truth Social becomes, it probably won't affect Twitter much. In this day and age the average person never completely leaves one social media platform for another, rather they just add new ones to an ever growing list they use simultaneously.
For example before Truth Social there was social media networks like Parler that had millions of users, but they were probably still also posting Tweets. In a way twitter is like the Google of micro-blogging social networks.
Author: JordanThrilla Staff