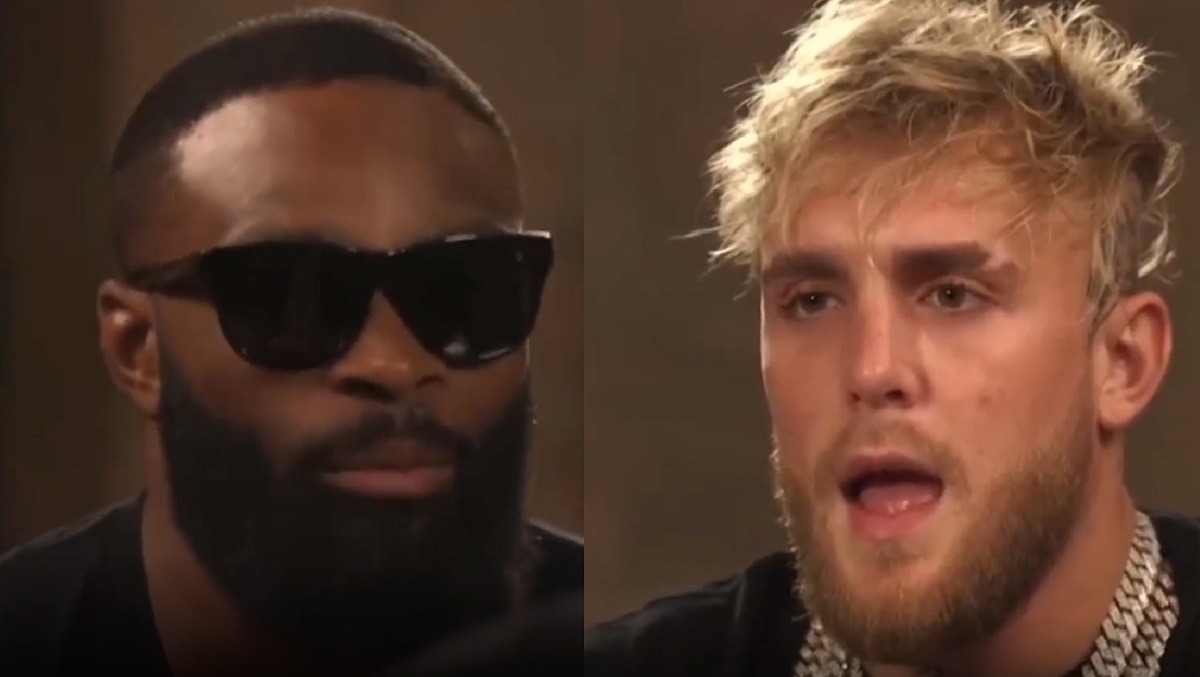 There's no doubt Jake Paul reinvented his image over the years. He went from being a suburbanite, to being a guy that dresses like most rappers you see these days, and added a bunch of tattoos as well. In theory he's a culture vulture, and Tyron Woodley left Jake Paul speechless during their Showtime interview when he pointed out this fact.
The moment began when Tyron Woodley asked Jake Paul how many people in his neighborhoods dressed the way he does. He added another question asking how many rap videos he has watched before changing his image. Most times Jake Paul would have some kind of smart remark to make in response, but this team he had nothing to say. Jake Paul just stared at Tyron Woodley with a blank stare on his face.
Take a look at this clip from the Showtime interview people posted online, and also the full interview.
Now the although Tyron Woodley ethered Jake Paul with the culture vulture diss, this ramps of the implications of this fight. He cannot lose to a guy he just called a joke culture vulture that is mimicking a lifestyle he never lived. If that happens Tyron Woodley would become the joke of the sports world, and make the UFC look bad.
If this match wasn't must see TV before, it is now. If Jake Paul wins this match he will become known as a legit threat in the boxing world to many people, if Tyron Woodley loses it puts his entire career into question.
Who will come out on top? The former UFC fighter or the Disney star turned boxer?
Author: JordanThrilla Staff