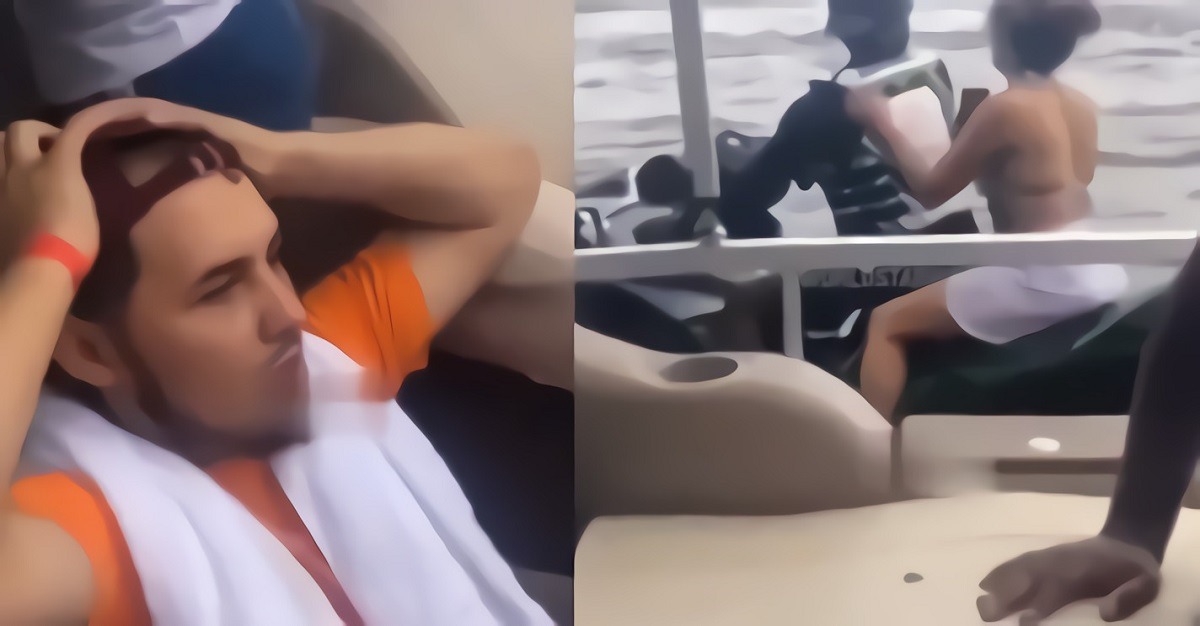 When you plan a vacation with your girlfriend, most men picture it being a grand time where their relationship will grow deeper. However, sometimes it can end being worst thing that happened to your relationship, or the best thing depending on how you look at it.
An example of of this is a viral video showing a woman leaving her man's boat to ride on a Jet ski with another man. The crazy thing about the video is the woman saw nothing wrong with riding on the back of another man's Jet ski while her boyfriend watched in emotional distress.
It was like she was cheating on him, right in front of him, and didn't care how he felt. He made a great point when he said if the roles were reversed she would be mad at him for going off with another woman. However, she still left with the other man who was a complete stranger.
Her boyfriend started to count money to make himself feel better, which only made the situation more embarrassing, because he didn't have that much money.
Take a look at this video of the man's girlfriend riding off with another man on a jet ski during their boat vacation.
Is it okay for woman to ride off with another man while on vacation with her boyfriend? Think of it like you're walking with your girl down the street, and another guy pulls up on a motorcycle, then she rides off with him. That would hurt your soul real bad, plus it would be dangerous for her to do considering it was stranger.
It's safe to say they probably broke up later that day. The bright side is at least he got to see his girlfriend's true colors.
Author: JordanThrilla Staff