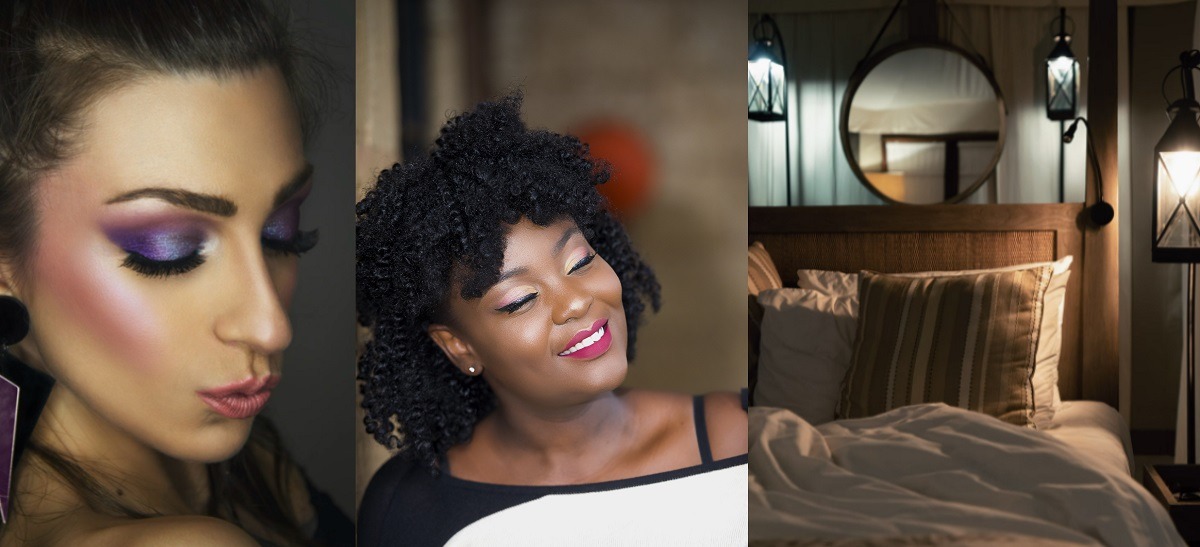 Women often times have better hygiene than men, but that doesn't mean that women are cleanest people either. For example anyone who has ever been in a women's public bathroom knows that they are sometimes dirtier than the men's bathroom for example. Women's hygiene is the centerpiece of viral Twitter post from popular makeup artist Tori Nikeia.
Do Women Sleep with Makeup On?
Makeup artist Tori Nikeia posted a message complaining about women wearing makeup for several days, which started an explosive Twitter thread about the strange technique. Tori Nikeia was tired of her customers asking her for touch ups 2 or 3 days after she did their makeup. She instructed them to clean off their makeup, and book a new appointment instead.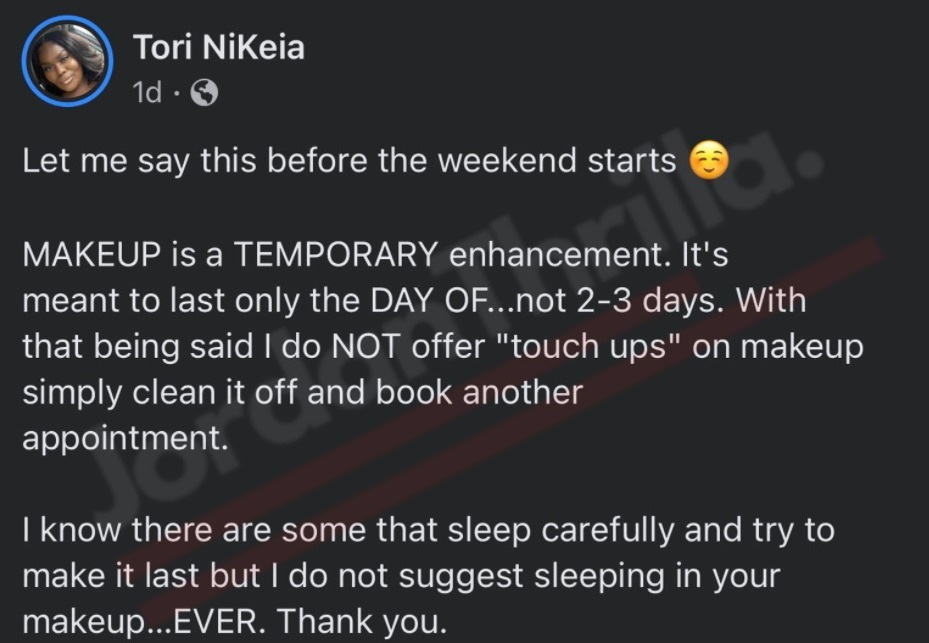 Women React to Women Sleeping with Makeup On and Wearing it for Several Days
Tori Nikeia's revelations of women wearing makeup for several days led to more people exposing women sleeping in their makeup. As crazy as it sounds this is apparently common practice, although not the norm. Take a look at some reactions to women wearing makeup to bed for several days.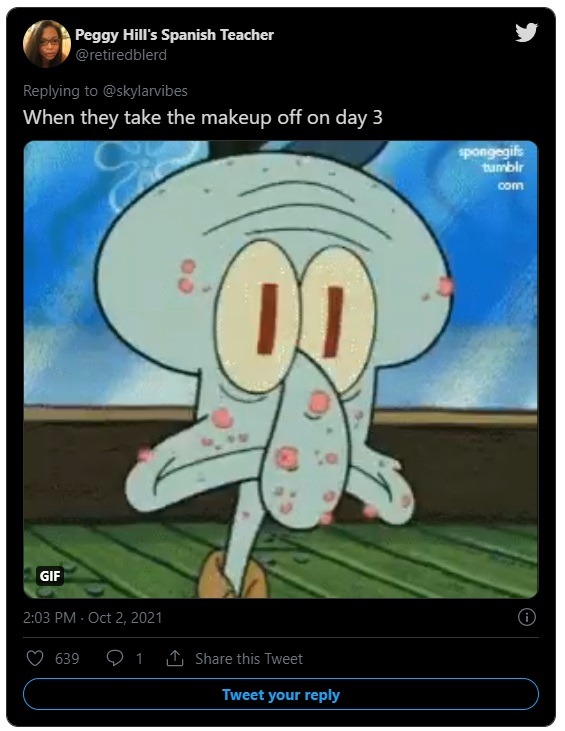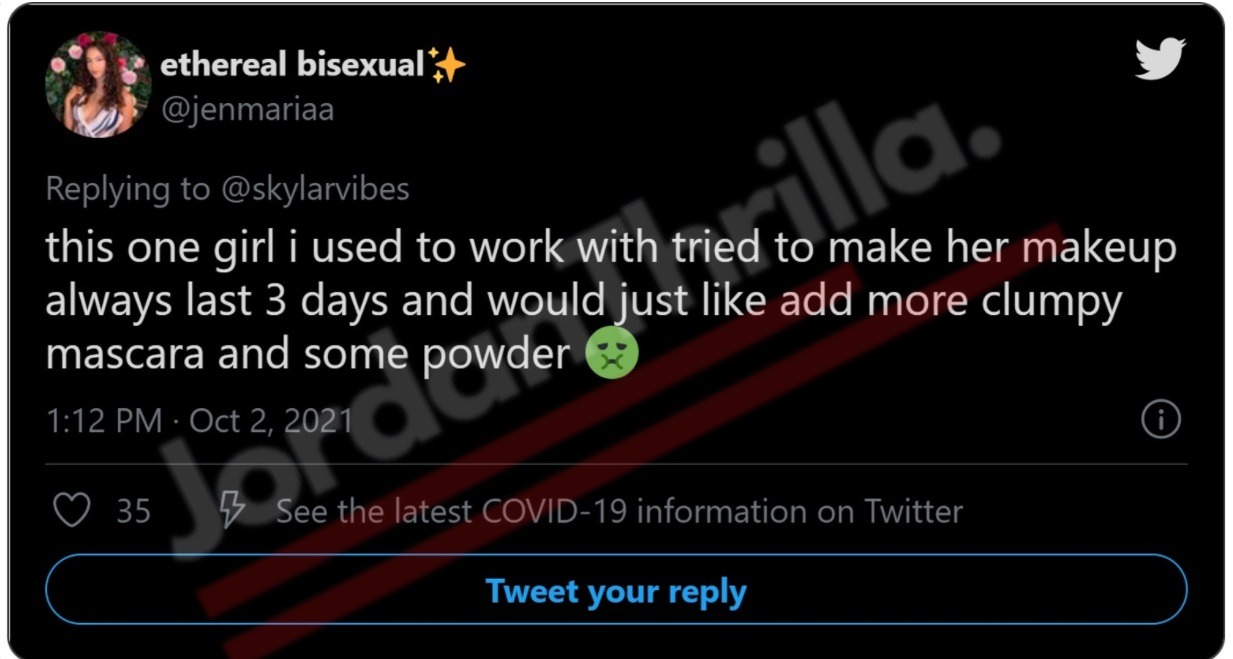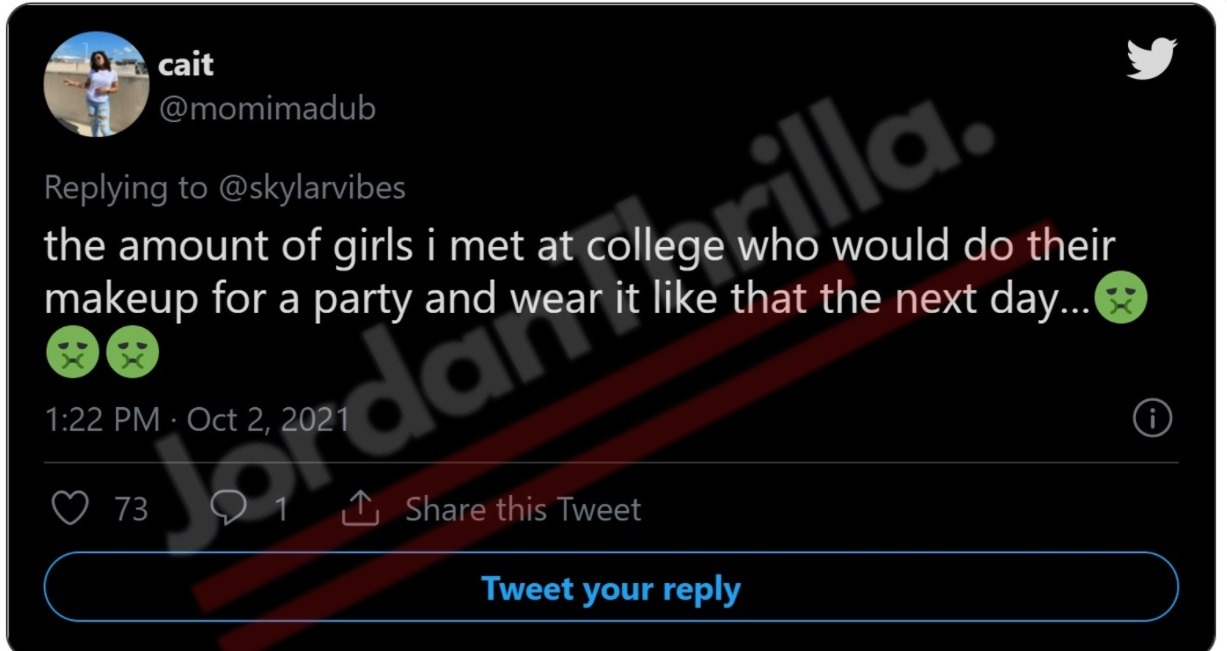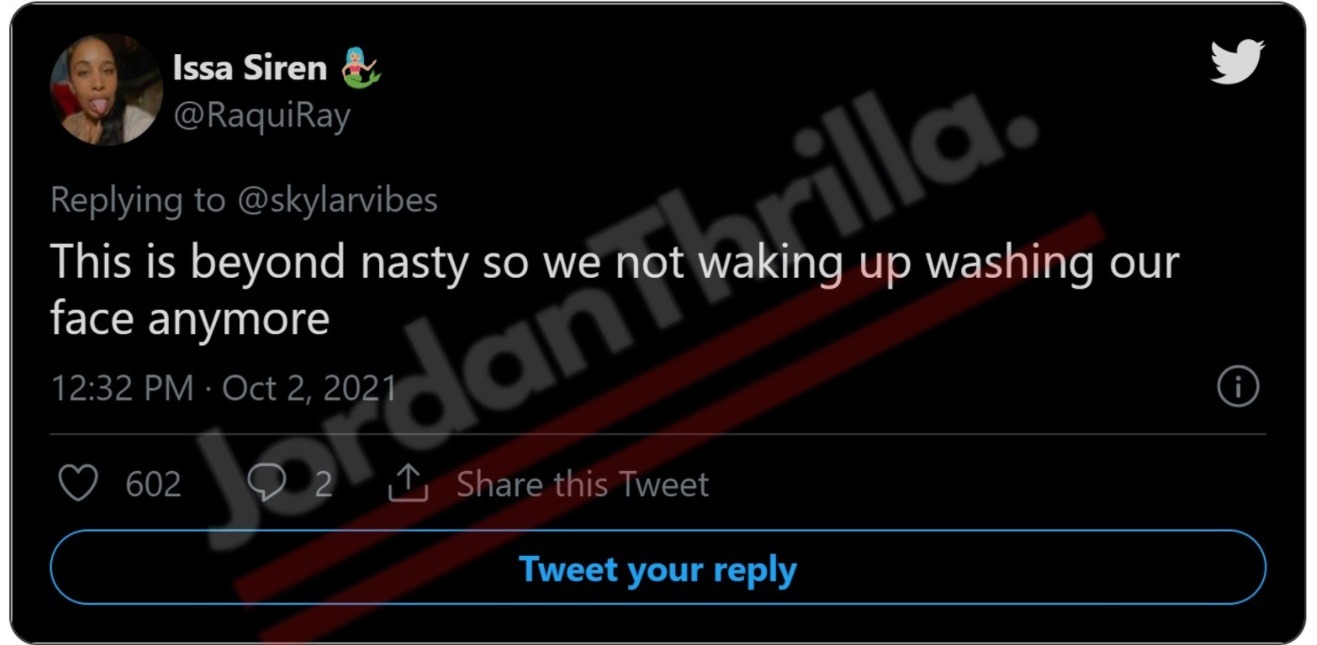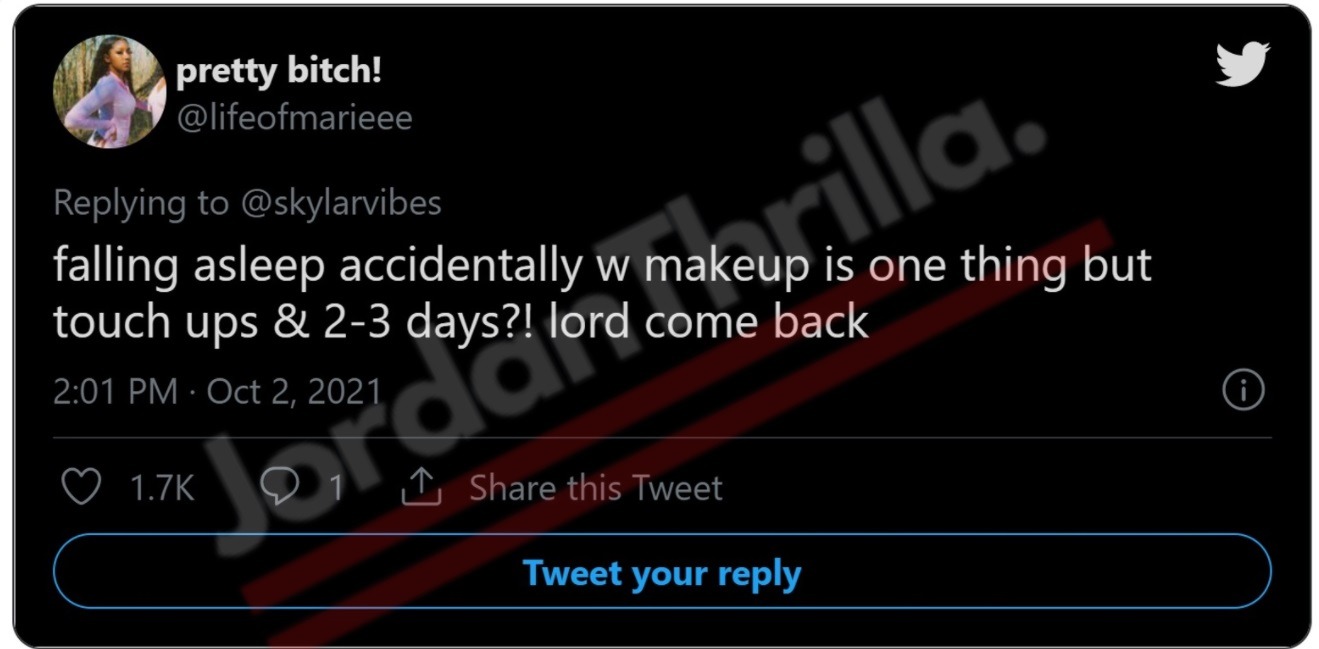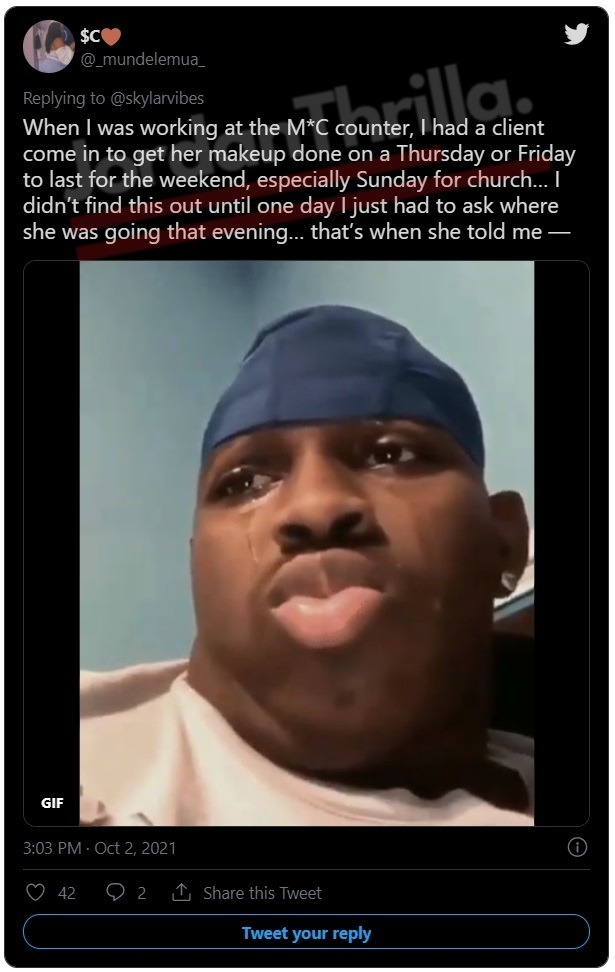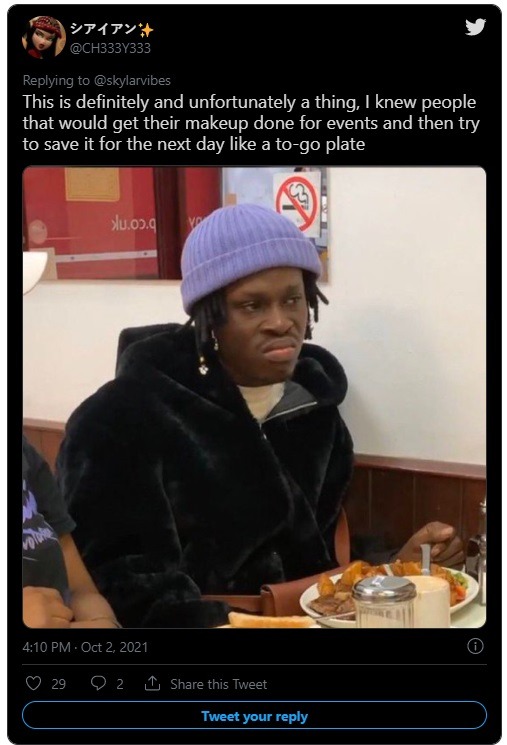 Can you imagine not washing your face for several days? Sure some makeup absorbs sweat, but that just means there is a mixture of sweat, oil, and bacteria building up underneath all the makeup.
They say beauty is pain, but it doesn't have to be dirty too. The crazy thing is many women are more beautiful without makeup, but society doesn't tell them that.
Author: JordanThrilla Staff