Another sad case of a missing woman has come to a tragic end. A few hours ago it was announced 19 year old Miya Marcano's dead body has been found. Her death paints a picture of the dangers women face in day to day life.
Where was Miya Marcano's Dead Body Found
According to reports police found Miya Marcano's dead body near Tymber Skan Condos in Orlando Florida early this morning. Police believe a man named Armando Caballero murdered Miya Marcano. His phone was pinged near the area of the Tymber Skan condos on the night she went missing. Investigators say he was in that area for around 20 minutes.
This is the front view of the apartment complex where Miya Marcano's dead body was located.
Why Did Armando Caballero Murder Miya Marcano Then Commit Suicide?
The details behind how Miya Marcano lost her life, paints a sad picture of how pettiness can make people do the craziest things. It's alleged that Miya Marcono turned down Armando Caballero at a night club, which led to him kidnapping and murdering her.
Miya Marcono's death is now considered a Murder-suicide, because Armando Caballero committed suicide before cops could arrest him. Miya Marcano's cause of death has not been announced, so it's not known what exactly he did to her.
Here is a picture of Armando Caballero.
Women React to Miya Marcano's Death
In a society where women feel unprotected, especially women of color, that fear is expounded by seeing situations like what happened Miya Marcano. On social media women reacted to news of Miya Marcano dead by expressing this sentiment in very heartfelt twitter posts.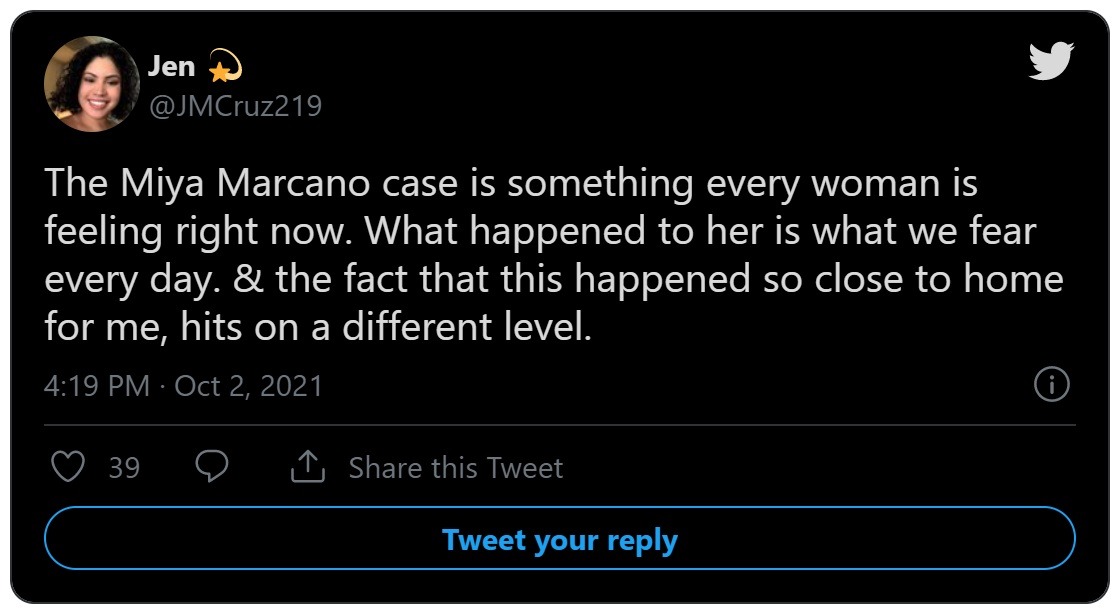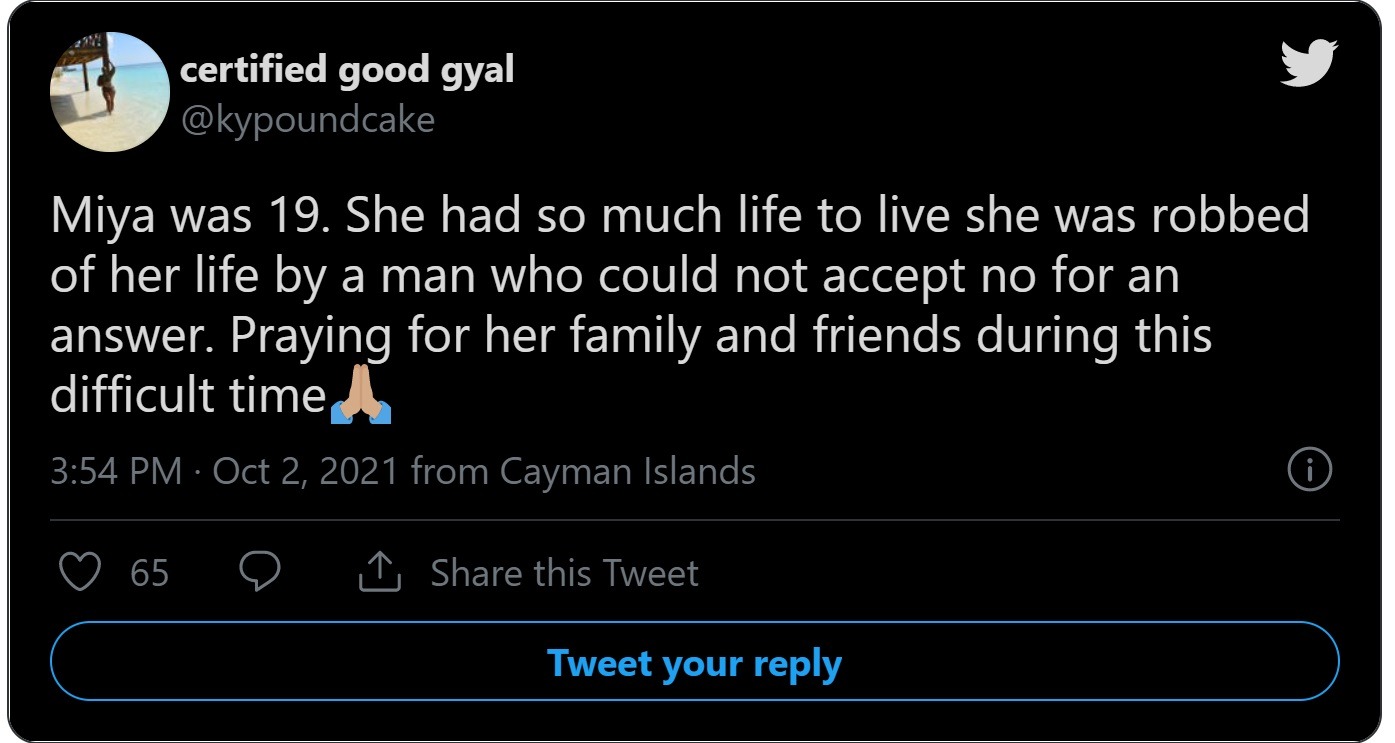 The way Miya Marcono died in a case of Murder-Suicide brings back tragic memories of what happened Mercedes Morr, who was also kidnapped and murdered by a man she rejected.
Miya Marcono was a beautiful, educated, and family oriented woman who had so much potential. Her life was cut short by a man who couldn't accept that she didn't want him.
RIP Miya Marcono, and prayers up for her family and friends. There needs to be more discussion around the safety of women. These cases that go viral only represent a small portion of the missing women cases that happen everyday.
Author: JordanThrilla Staff