Shang Chi star Simu Liu is under controversy for his thoughts about the LGBTQ community. An old reddit post where Simu Liu compared gay people to pedophiles has offended many people. Now people are saying Simu Liu is a pedophile apologist.
Why Did Simu Liu Compare Gay People to Pedophiles?
This controversial situation all started when Simu Liu played a pedophile in one of his early unnamed shows. Due to his role in the show he started researching the mechanisms behind a person becoming a pedophile, and came to a conclusion it was caused by a mutation of genes. Simu Liu believes this same mutation of genes causes people to be gay as well.
Simu Liu believe that pedophiles are naturally created from birth, which is why they can't control their urges. He likens this to gay people who are allegedly born that way, and can't control their urges. Simu Liu feels people should be sympathetic towards pedophiles, and try to help them rather than prosecute them, similar to how Gay people are not prosecuted in this day and age in most Western Countries.
Is it right for Simu Liu to compare gay people to pedophiles? Take a look at his full post.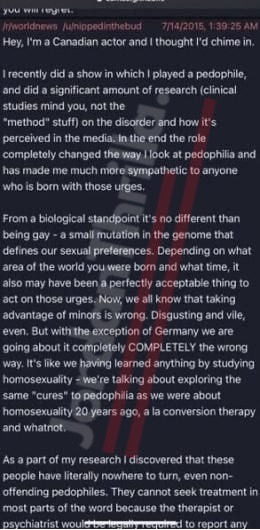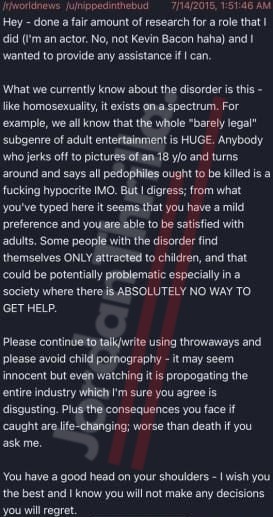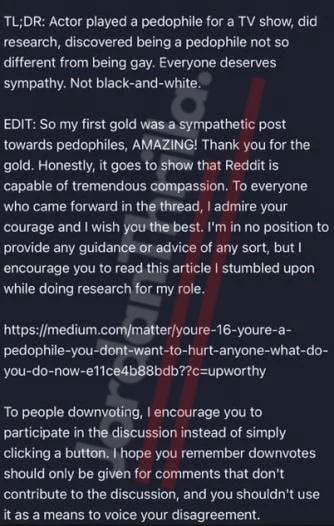 Besides the fact that he compared gay people to pedophiles, people are also upset that Simu Liu described being gay as a "disorder" indirectly. In his post Simu Liu described pedophiles as having a mental disorder, but by likening their predicament to being gay he is also insinuating that gay people have a mental disorder too.
Simu Liu definitely wasn't trying to disrespectful, but something are better left unsaid. Will the LGBTQ community cancel Simu Liu? Only time will tell.
Author: JordanThrilla Staff