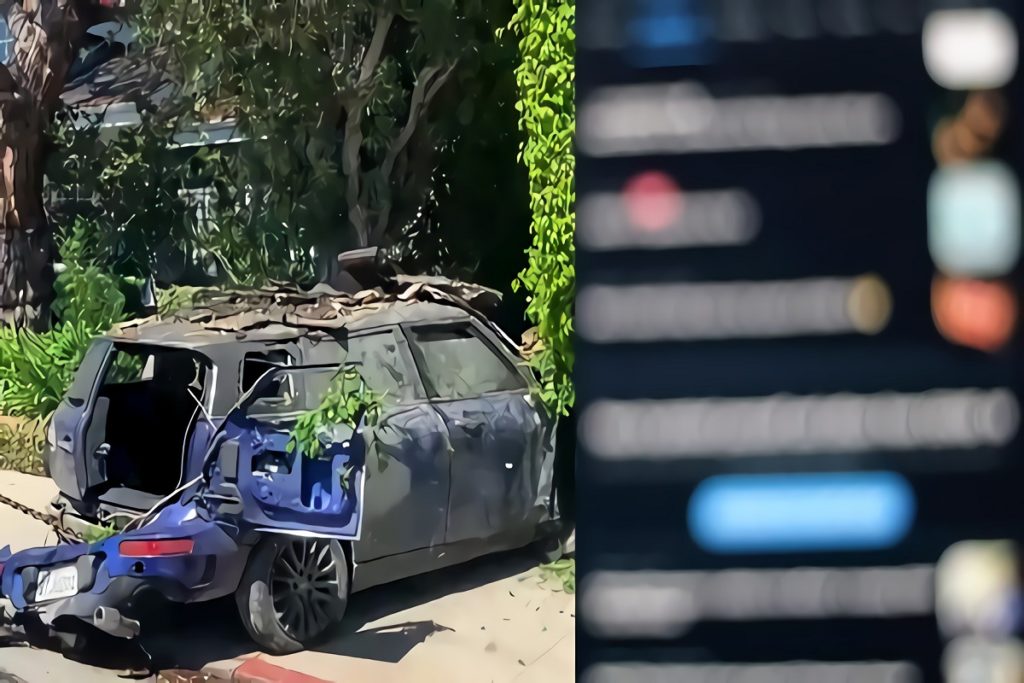 Over the past few days Anne Heche's car crash situation has been one of top stories in the news. The scary incident involved Anne Heche crashing her Mini Cooper into a someone's home in Mar Vista area. Miraculously both she and person who owns the home survived the accident despite it taking over an hour to put the flame out, but it appears Heche's condition is not improving at the hospital.
According to a report from TMZ, doctors are expecting to pronounce Anne Heche dead due to a severe anoxic brain injury. An anoxic brain injury is caused when there is a severe lack oxygen to brain tissues for too long. Anne Heche slipped into a coma shortly after the car accident. Blood tests confirmed that Anne Heche was possibly on cocaine and fentanyl when she sped through the Mar Vista neighborhood at over 90mph before crashing into the home. The combination of drugs might be why Anne Heche rose from her stretcher for brief moment when paramedics were trying to put her in an ambulance.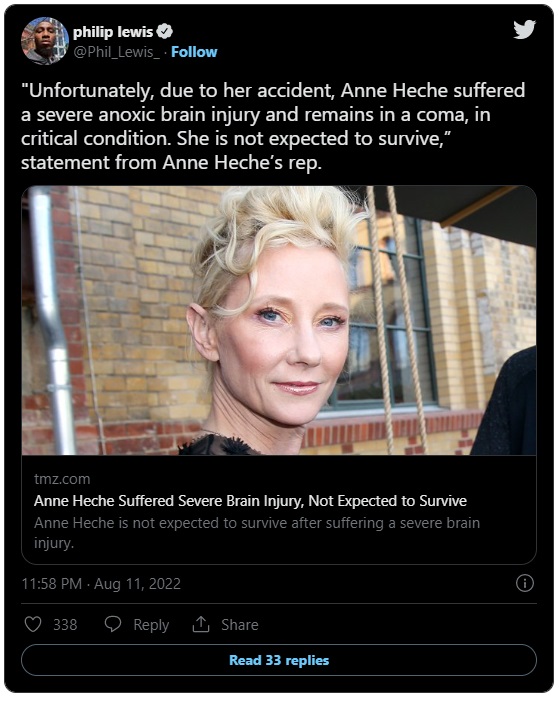 A RING video captured Anne Heche speeding through the Mar Vista neighborhood before the fiery crash.
Her car was completely totaled and burned making it a miracle she was even still alive after being pulled from her car.
Celebrities React to Doctors Expecting to Pronounce Anne Heche Dead Soon with Emotional Posts About Drug Addiction
With the news that Anne Heche is not expected to survive celebrities and others have been reacting with very emotional messages about drug addiction. Some people called out people who were saying bad things about Anne Heche since she caused the crash by driving under the influence of drugs. Many people were also thinking of the two young children she will be leaving behind when passes on.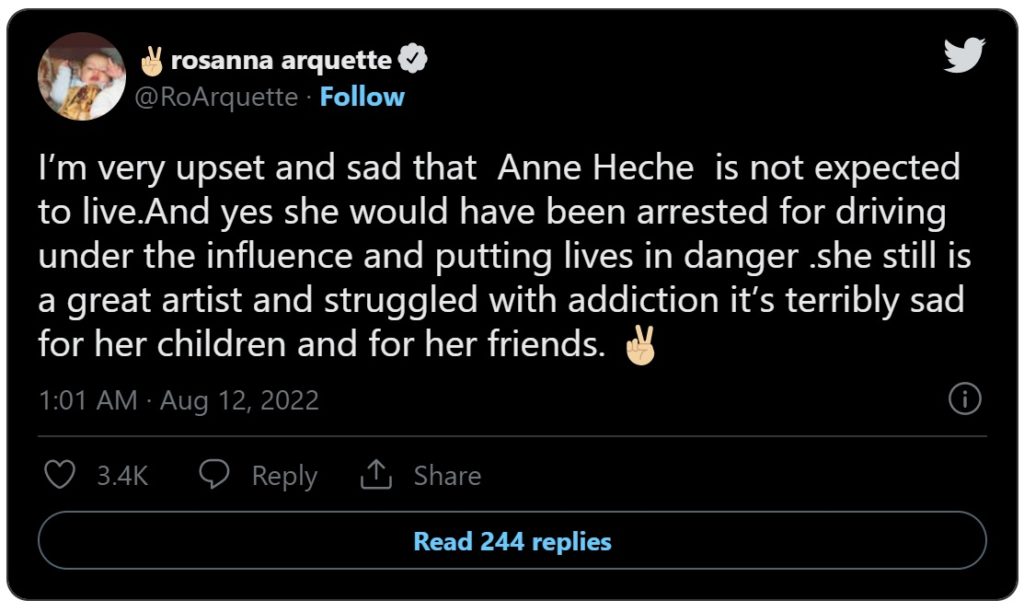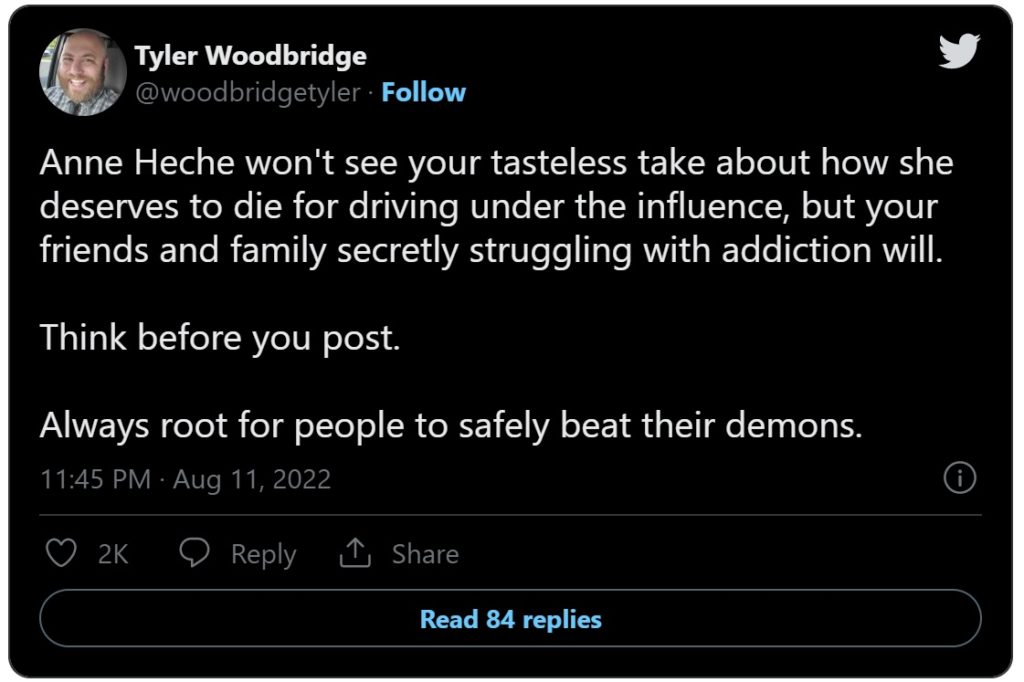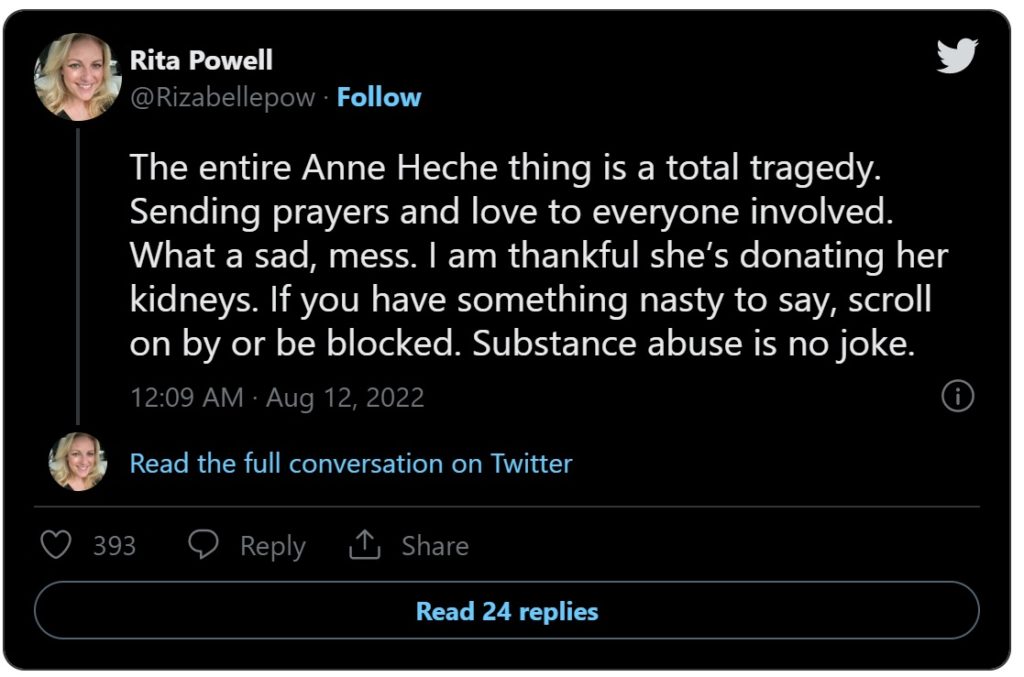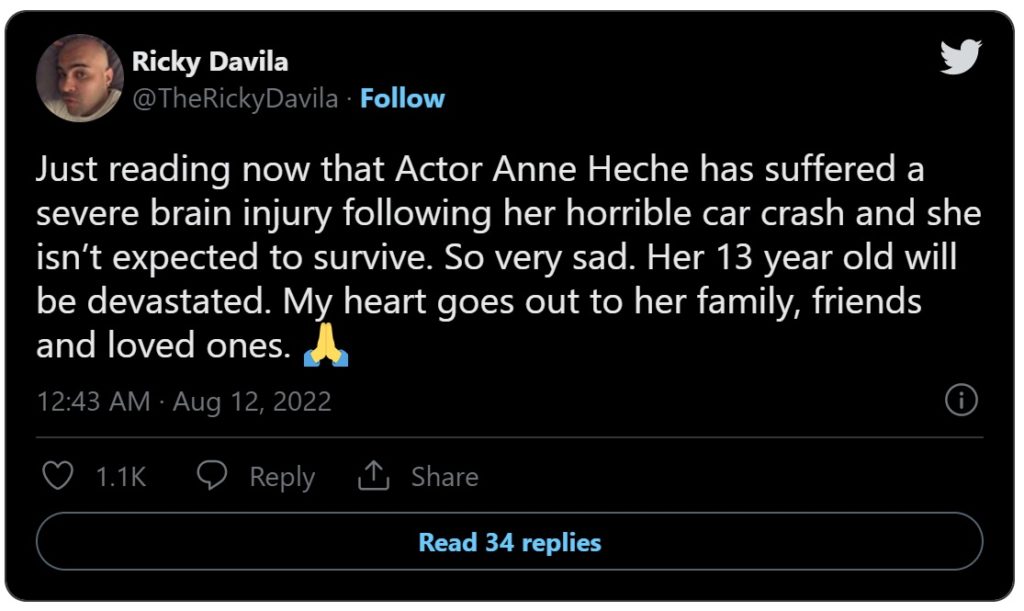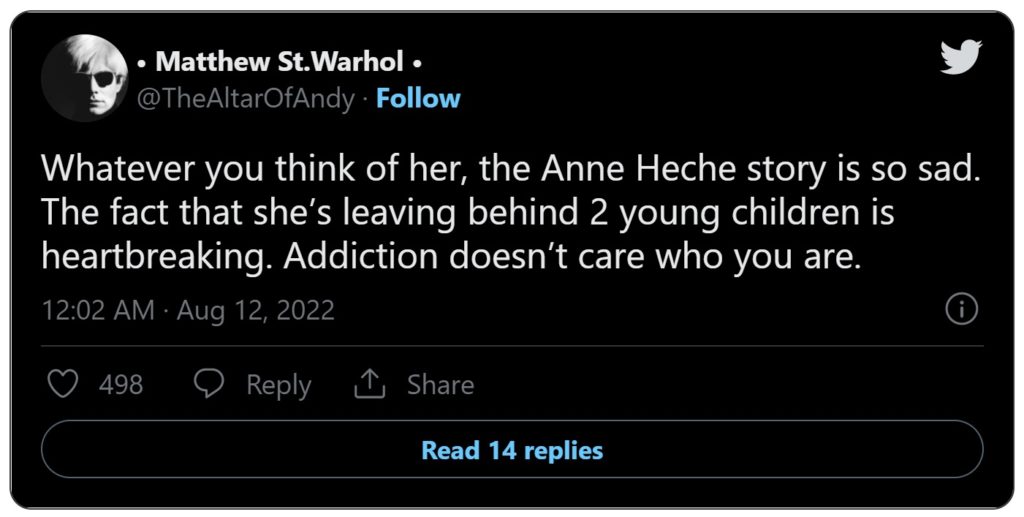 Anne Heche's cocaine drug addiction problem may have been related to the tough things she went through in life such as allegedly being abused by her own father, and losing her brother in a crash when she was 13 years old. Also a few months ago Anne Heche's father was diagnosed with HIV.
A GoFundMe setup for the person whose home was destroyed by Anne Heche's car has allegedly reached over $100,000 in donations according to reports. The original goal was reportedly $65,000 meaning it was exceeded by a whopping $35,000. Thankfully due to those donations the homeowner should be able to purchase a new home, or have the current home completely repaired.
Prayers up for Anne Heche, and her family. Maybe a miracle will happens, and she beats the odds. There have been rare cases where people survive after not being expected to wake from a coma.