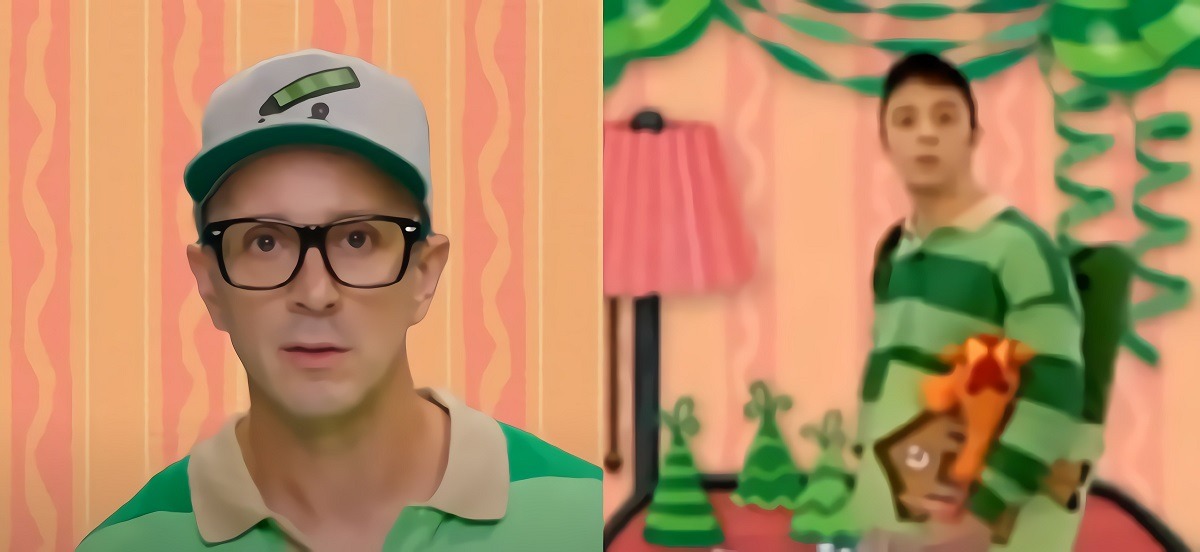 Today was Blue's Clues 25th anniversary, and with that came an emotional speech from the strongest superhero for kids who grew up in the late 90s. Steve Burns' tenure on Blue's Clues came to an end in 2002 during an episode where he left on a bus for College, after introducing Blue to his brother Joe.
Steve Burns To His Fans "I never forgot you…Ever"
19 years later Steve Burns revealed how college has changed his life, but it was what he told his fans that made the video extra emotional.
Steve Burns recalled all the unforgettable moments like the part where he would sing the mail song that goes,
"Here's the mail that never fails. It makes me want to wag my tail. When it comes I want to wail, MAILLLLLL".
The deepest moment came when Steve Burns told his now grown up fans that he never forgot about them at any point during his college journey.
Here is the moment Steve Burns went to college, shattering the hearts of fans around the world way back in 2002.
Most people say the show was never the same again without him. It was probably like watching a Batman movie with no Batman in it.
How Old Was Steve Burns When He Left Blue's Clues For College?
Steve Burns was 29 years old when left Blue's Clues to attend college. He was born on October 9, 1973. Assuming he started attending college in 2002, he possibly graduated around 2006.
It would seem like diving fate if Steve Burns has a degree in veterinary medicine considering how good he was with Blue, but no one knows for sure what he majored in.
Author: JordanThrilla Staff