If you thought pizza was a peaceful food, think again. A brawl broke out at a Cici's Pizza restaurant in Dallas, Texas, yesterday, allegedly over the last slice of pizza at the buffet. Here's what we know so far about this shocking incident.
According to witnesses, the fight started around 8 p.m. at the Cici's Pizza located at 3128 Forest Ln, near Chapel Road. It's alleged a group of customers got into an argument with another group over who had the right to take the last slice of pizza from the buffet line. The argument quickly escalated into a physical confrontation, involving punches, kicks, and even chairs being thrown.
The staff at Cici's Pizza tried to intervene and calm down the situation, but they were outnumbered and overwhelmed by the angry customers. Some of the staff members called 911 and asked for police assistance. The police arrived at the scene within minutes and managed to break up the brawl. No one was seriously injured, but several customers and staff members suffered minor cuts and bruises.
The Cicis Pizza restaurant was allegedly closed for the rest of the night due to the damage caused by the brawl. The manager reportedly issued a statement today, apologizing for the inconvenience and expressing his regret over what happened. He allegedly said that Cici's Pizza is a family-friendly place that values its customers and their safety. He also said that they will cooperate with the police investigation, and take appropriate measures to prevent such incidents from happening again.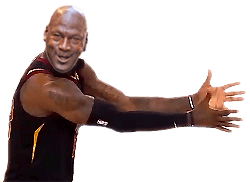 Cici's Pizza Fight History
This is not the first time that a brawl has erupted at a Cici's Pizza restaurant. In 2019, a similar fight broke out at a location in Indianapolis, Indiana, over a pepperoni pizza. In 2017, another brawl occurred at a location Charlotte, North Carolina, over a cheese pizza. That's crazy, because to be honest the food isn't all that special, but it can be good sometimes.
Pizza is supposed to be a delicious and satisfying food that brings people together, not apart. Sometimes, people can get too greedy or too passionate about their favorite slice of pizza, and forget about common courtesy and respect.
Hopefully, this incident will serve as a reminder that pizza is not worth fighting over, and that there are more important things in life than getting your hands on the last slice of pizza at the buffet.