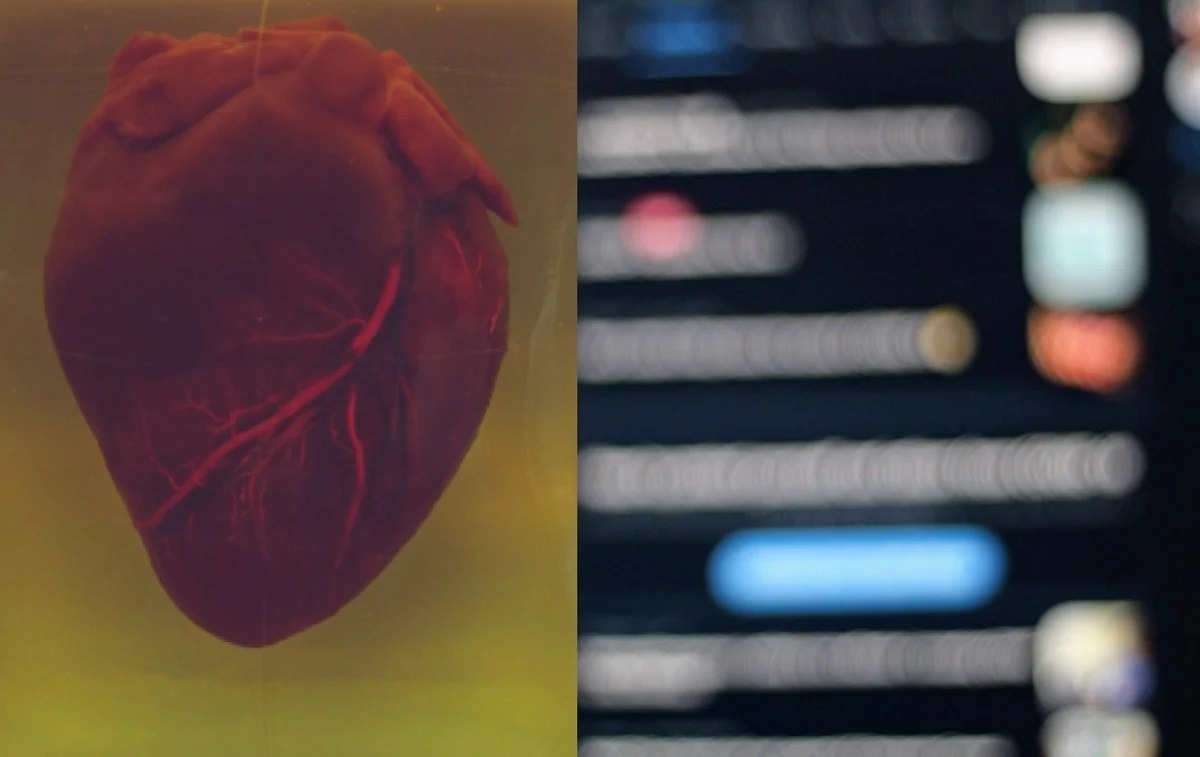 Scary news is being reported from New Zealand that has pro-vaccine media outlets scrambling to remind people that the COVID vaccine is relatively safe statistically. According to a report from Bloomberg a 26 Year old man died from a Pfizer Vaccine side effect two weeks after getting the Pfizer COVID Vaccine. He was healthy prior to getting vaccinated.
What Kind of Pfizer Vaccine Side Effect Did a 26 Year Old New Zealand Man Died From?
According to a new Bloomberg report a post-mortem analysis was done by the New Zealand Health Authorities after a healthy 26 year old man died two weeks after getting Pfizer Vaccine. The results confirmed that the probable cause of death was myocarditis, which is heart inflammation in the Endothelial cells. The endothelium is a delicate membrane that lines the inside of the heart and blood vessels.
According to Bloomberg, New Zealand's COVID-19 Vaccine Independent Safety Monitoring Board made a statement saying,
"With the current available information, the Board has considered that the myocarditis was probably due to the vaccination in this individual."
In recent months the risks mRNA vaccines pose to the human heart have been more transparently reported from some major sources.
American Heart Association's mRNA COVID Vaccine Warned about Myocarditis and Heart Disease
A good example of transparency is how an American Heart Association mRNA vaccine study was published that focused on how mRNA vaccines affected a healthy human heart.
The AHA study is titled: "Abstract 10712: Mrna COVID Vaccines dramatically increases Endothelial Inflammatory Markers and ACS Risk as Measured by the PULS Cardiac Test: a Warning".
The results of American Heart Association's study showed mRNA COVID Vaccines increase chances of developing heart disease from 11% to 25% due to inflammation of endothelial cells. Twitter was seemingly caught actively trying to prevent people from reading the study, or so it seemed.
Here's a screenshot from the study you can read at 'ahajournals.org'.
Nordic Countries Partially Banned a mRNA Vaccine Due to the Same Myocarditis mRNA Vaccine Side Effect that Killed the 26 Year Old New Zealand Man
A few weeks ago it was announced that several Nordic countries banned the Moderna vaccine for people under 30 years old. Reports said Sweden, Denmark, Iceland, and Finland banned Modern COVID vaccines for people 30 year and younger, while Iceland banned the Moderna COVID Vaccines for all ages. Other Nordic countries set their Moderna ban for people born after 1991.
According to the Finnish Health Institute, a Nordic COVID Vaccine study tested subjects from Finland, Sweden, Norway, and Denmark to see how the COVID vaccines were affecting their heart health.
The results showed that people 30 years old and younger who got the Moderna Vaccine have a higher risk than people in other age groups of developing Myocarditis. They also discovered incidents of heart inflammation happens more often than previously reported, still relatively rarely. Moderna and Pfizer Vaccine use the same mRNA technology, but they still recommended people to get the Pfizer Vaccine instead since it's a smaller dose.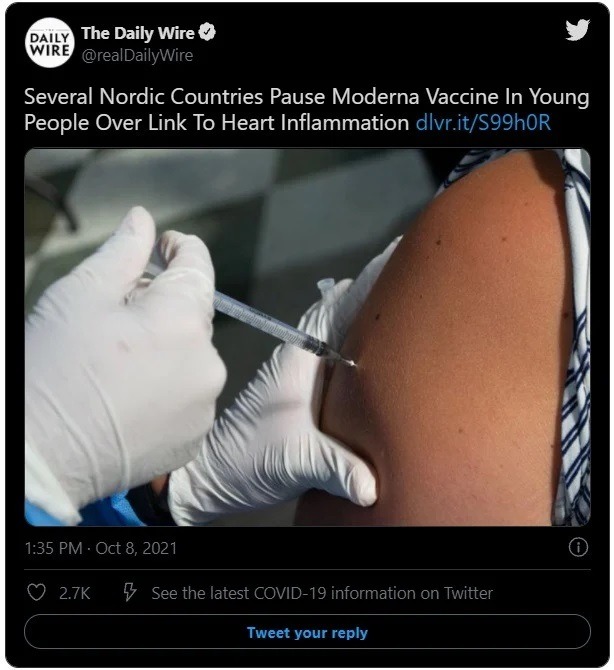 Is Getting a COVID Vaccine More Risky than Catching COVID-19?
With news going viral that Pfizer vaccine killed a healthy 26 year old man, and interesting question arose once again on social media. Is getting vaccinated safer than catching COVID-19?
Despite confirming the 26 year old man died from a Pfizer Vaccine side effect, the New Zealand COVID-19 Vaccine Independent Safety Monitoring Board reiterated that they still believe the it's safer to be vaccinated than to be infected with the COVID virus.
However, considering what happened to this healthy 26 year old man there are cases where getting the COVID vaccine ended up being more risky than actual COVID-19.
Prayers up for the family of the 26 Year New Zealand man who died from Pfizer Vaccine side effects. Hopefully he willingly took the jab, and was not forced into his own passing by a vaccine mandate.
Authors: JordanThrilla Staff