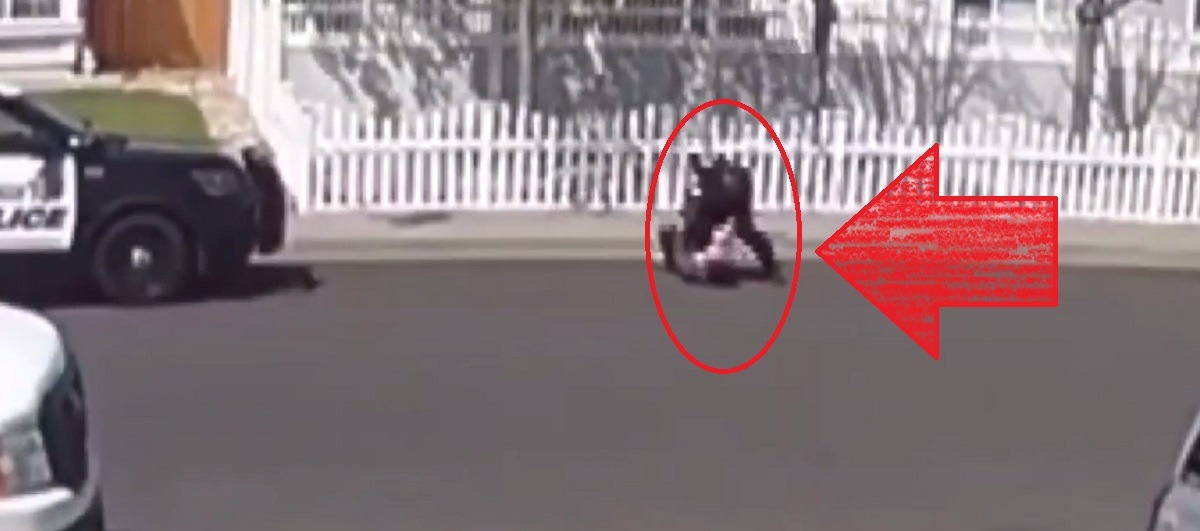 Another case of police brutality has happened, except this time the victim is a white male. A Ring video camera caught a Vacaville police officer beating up an autistic 17 year old boy. Reports allege that the police were responding to a call about an attempted assault that took place possibly with a knife.
The Ring video shows the suspect complying with police officer when he was told to get on the ground. However, things escalated quickly when the teen attempted to run after being told to spread his legs. This was where the Vacaville police officer punched the 17 year old boy with autism in the face while trying handcuff him.
According to Adam Wolf who is the father of the 17 year old boy, his son said he was scared when the officer threw his scooter, which was why he tried to run. Chief of Vacaville Police Ian Schmutzler has released a statement claiming the police officer in the footage was unaware the 17 year old was autistic. However, there is allegedly proof that his condition was broadcast on police radio to make the officer in the video aware the 17 year old had autism before arriving.
With all the recent police brutality incidents this is the worse kind of situation Vacaville police could find themselves in. The backlash from this incident could be astronomical as the investigation plays out. At the core a Vacaville police officer punched an kid with autism in the face. It's going to be tough to justify that based on the footage and alleged proof the police officer knew he was autistic.
Author: JordanThrilla Staff