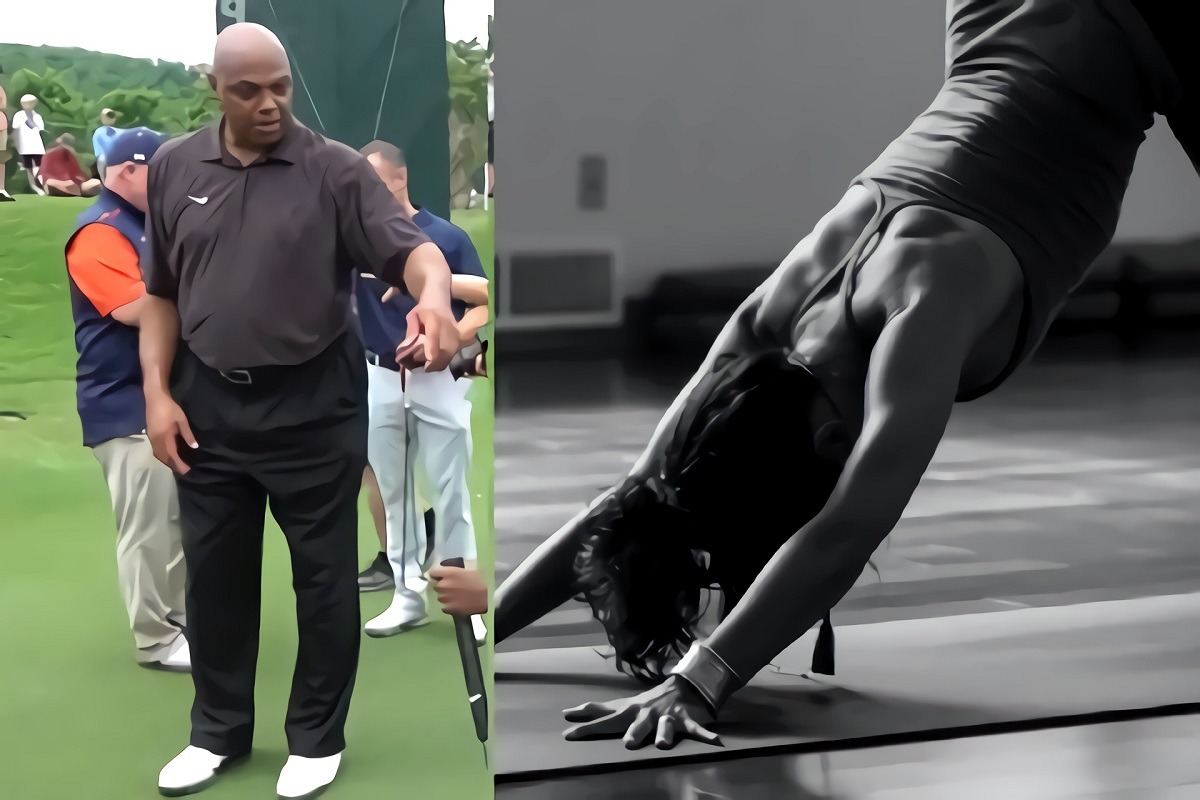 The dust has settled in the much coveted grudge match between Bryson DeChambeau and Brooks Koepka. In a masterful performance Brooks Koepka easily took the win 4 and 3, causing Bryson to concede. However, it was Charles Barkley's commentary during The Match that stole the show.
Charles Barkley Criticizes Yoga During The Match Between Bryson DeChambeau vs Brooks Koepka
As we all know Charles Barkley has no filter, and is also one of the funniest sports anchors ever. Anytime he is calling an event or on Inside the NBA, it's always comedic gold. That held true when Charles Barkley called Yoga a scam during the golf match between Bryson DeChambeau and Brooks Koepka.
In his opinion Charles Barkley feels Yoga is just stretching with a different name, so people can be charged more for it. In his full statement he said,
"Yoga's just stretching, they just call it yoga to charge you more."
Celebrities React to Charles Barkley Exposing Yoga as a Stretching Scam
The sentiment Charles Barkley has about yoga being stretching with different name meant to pocket more money was felt by people around the world. Take a look at some celebrity reactions to Charles Barkley's yoga stretching scam comment. He really resonated with fitness enthusiasts' souls on this one.
How do you feel about yoga? Is Charles Barkley calling yoga a stretching scam a correct assessment?
One thing that's for sure is that Yoga workouts are not that easy to do, and will have you drenched in sweat after doing some of the poses for a good hour or two. If you've never done Yoga before try the P90x Yoga workout, it will definitely make you work hard.
Authors: JordanThrilla Staff