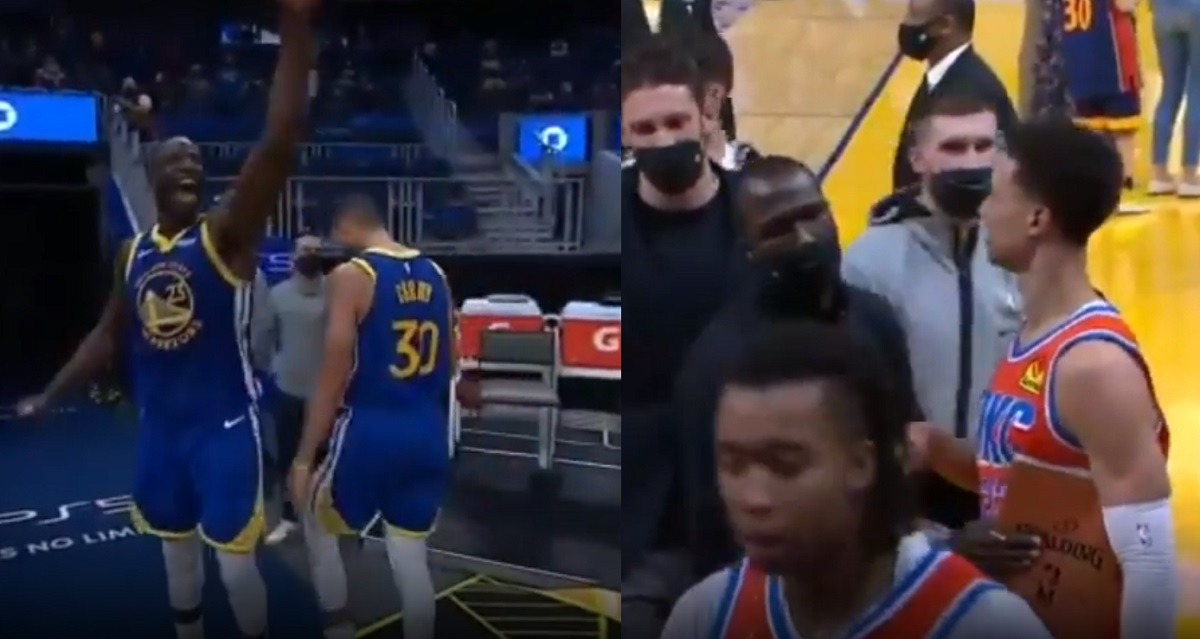 Isaiah Roby dunked on Draymond Green, which may have led to heated altercation going into halftime of Thunder vs Warriors. With about 2 minutes left to go in the 2nd quarter Isaiah Roby took the ball the length of court and threw down a nasty statue of liberty dunk with Draymond Green standing under the rim. The embarrassment from that play would later would manifest itself in a verbal spar.
Double technical fouls were handed out when Draymond Green tried to fight Isaiah Roby as they were heading towards the tunnels at halftime. As they kept yelling at each other it appeared Draymond was making a "let's me in the back" gesture.
First take a look at the incredible throw down.
ISAIAH ROBY WITH ZERO MERCY 😳@okcthunder | #ThunderUp pic.twitter.com/ED0BJtCCO1

— Bally Sports Oklahoma (@BallySportsOK) May 9, 2021
Then the altercation shortly afterwards.
Who won this battle is hard to say, because although Draymond Green got dunked on the OKC Thunder were down by 20+ points. Then they were also getting torched by Stephen Curry who had 27 in first half.
Safe to say they both lost for this incident.
Author: JordanThrilla Staff