Have you ever seen someone that looks so much like a famous person that you thought it was really them? We've all had moments like that at one point or another in our lives. Usually these moments make for a good laugh, especially in the rare cases it happens on live TV. Recently an F1 race interview went viral for just that reason.
F1 Race Interviewer Martin Brundle Mistakes Paolo Banchero for Patrick Mahomes in Viral Video
Paolo Banchero is a well known Italian-American college basketball athlete who played for the Duke Blue Devils. Along with being a 5 star recruit coming out a high school and a projected top 3 pick in 2022 NBA draft, Paolo Banchero looks like Patrick Mahomes. They share basically all the same features, and it helps that they are also both taller than average. The only stark difference between them is the the sound of their voices. Mahomes famously sounds like Marge Simpson. Due to those facts they could be easily mistaken for one another by a person who doesn't watch basketball, football, or vice-versa.
Paolo Banchero was attending a F1 Race for the first time in his life, and seemed to be really enjoying the moment. The genius interviewer Martin Brundle noticed him, and thought he was about to get an exclusive interview with Patrick Mahomes. He would later find out that he was talking to a completely different person that plays a completely different sport. To make things worse he sounded very disappointed live TV as it happened. Take a look at the viral footage of the F1 Race host Martin Brundle mistaking Paolo Banchero for Patrick Mahomes.
When you compare Paolo Banchero side by side with Patrick Mahomes you can see how much they look alike. Still not professional to mistake someone for another person on live TV though, but also super hilarious.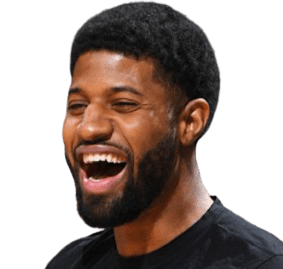 It's not often that moments from an F1 race go this viral, so the association has to love the attention from a business standpoint. In addition Paolo Banchero is becoming even more of a household name even before stepping foot the in the NBA.
The biggest takeaway from this situation would have to be that Paolo Banchero is not Patrick Mahomes.